Like many other organisations, YMCA Victoria, also known as the Y, had to move quickly to close down many of its face to face services when social distancing was introduced in Victoria to reduce the risk of COVID-19 spreading. 
The sad consequence of shuttering around 150+ locations such as swimming pools, gyms, youth programs and camping sites was that the Y also had to stand down around 5,200 of its people. Like many Australian businesses and organisations, this was very challenging time for executive leadership teams as well as employees affected. So when the Government announced the JobKeeper subsidy, it became the Y's priority to not only immediately apply as an eligible organisation but to make the process for employees as easy as possible.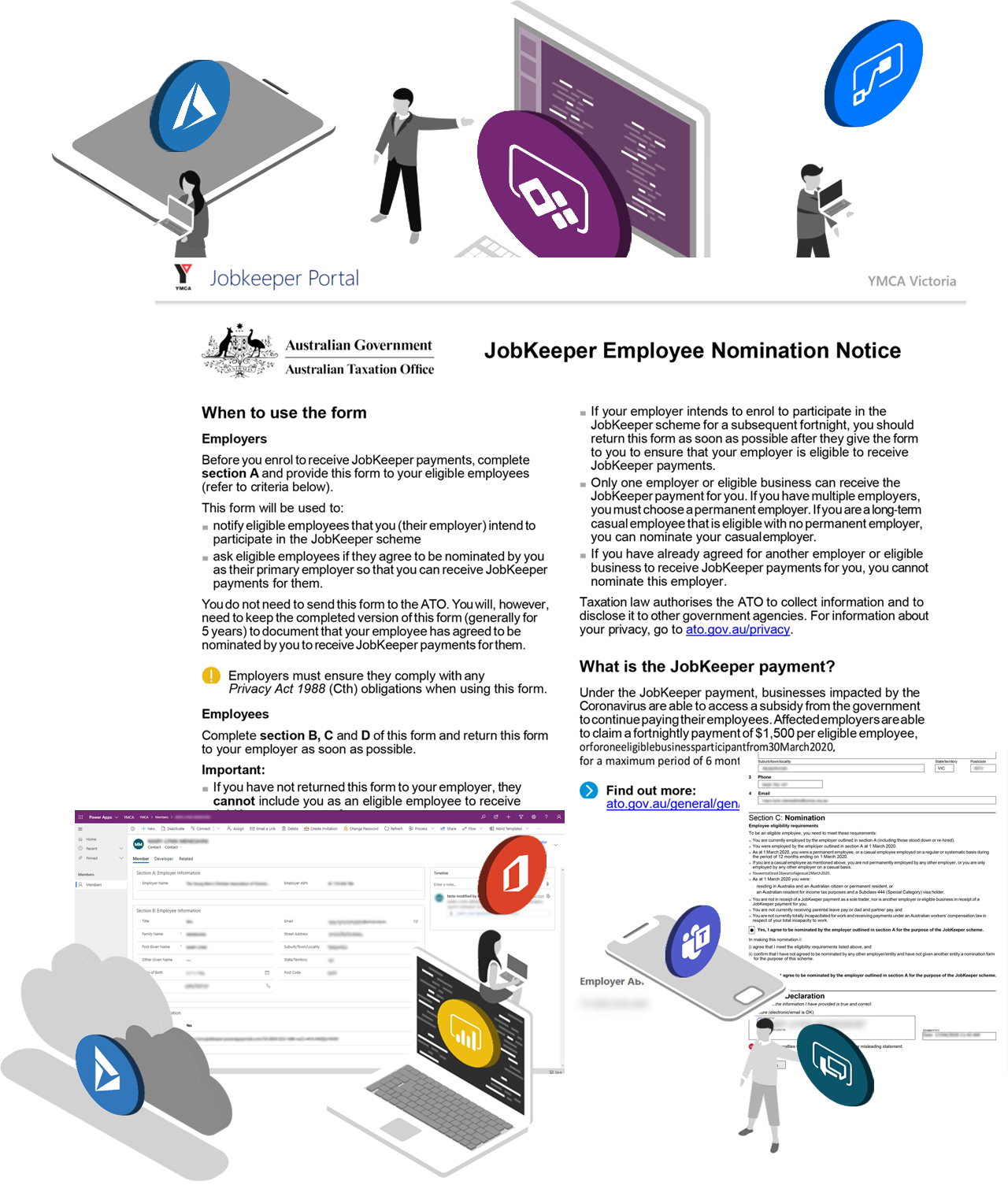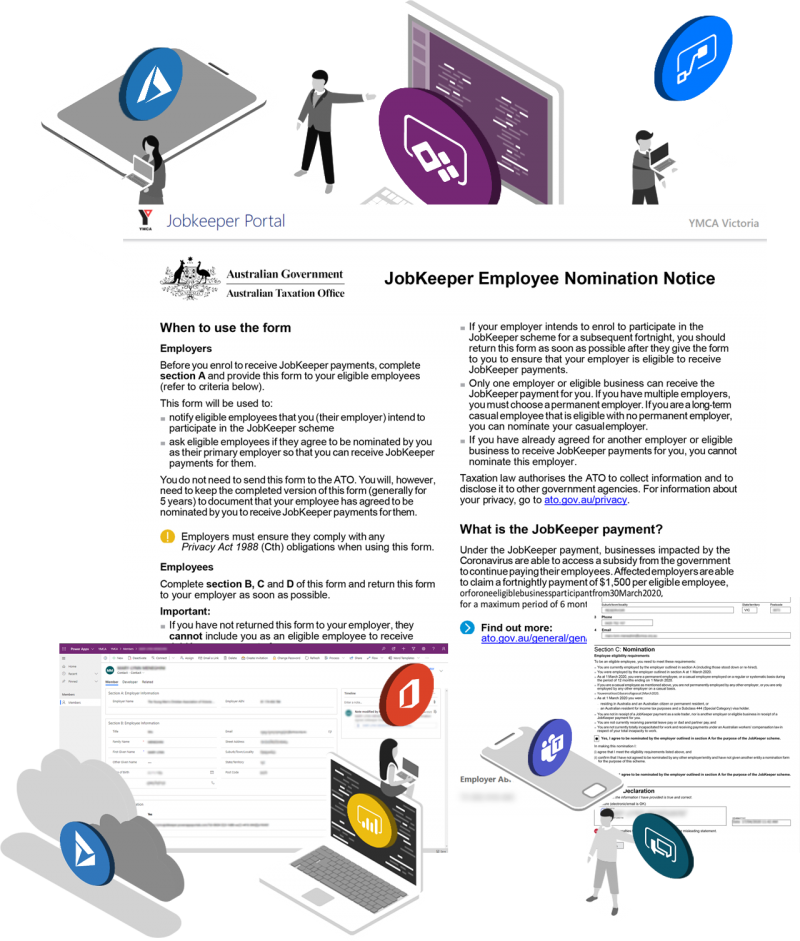 The Federal Government's $130 billion JobKeeper package is designed to preserve millions of Australian jobs that have been displaced by the social distancing requirements associated with COVID-19. Many workers who have been stood down because of the virus are eligible for a $1,500 JobKeeper payment each fortnight – as long as they apply for it and meet the Government criteria. 
That process was what the Y wanted to help with says Shane Riddle, Executive Head of Technology and Strategy. The Y wanted to let employees that it had stood down know about the JobKeeper opportunity and also explain that to receive the payment they would need to complete a self-nomination form supplied by the Australian Tax Office. 
Riddle acknowledges; "That presented a very large logistical challenge for us – to try and manage a manual process with the thousands of different people that we needed to engage with."  
The Y was also mindful that although employees were the ones self-nominating, the organisation would need good governance in place in case any of the applications were later queried by the ATO. 
"I wanted to take the approach of seeing where technology could assist us in achieving that; technology that is clean, is repeatable, and can stand up against any sort of governance scrutiny at a later date."
Says Riddle. Which was when he reached out to Microsoft partner Barhead. Read more.
Watch the full interview of Shane Riddle, Executive Head of Technology and Strategy of YMCA.