Dynamics 365
Explore the next generation of business applications
Sales
Grow your business faster
Win more deals by understanding your customer's needs and engaging effectively through Dynamics 365 for Sales. Increase your productivity, win rates, and improve year-over-year sales. Extend your capabilities with pre-built solutions such as LinkedIn Sales Navigator, InsideView, Adobe Sign, and more.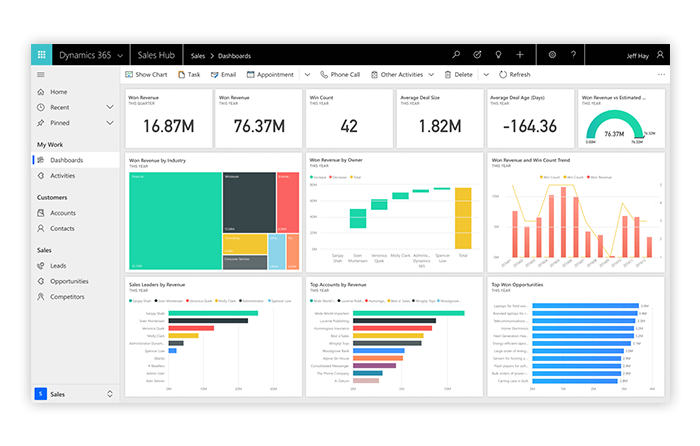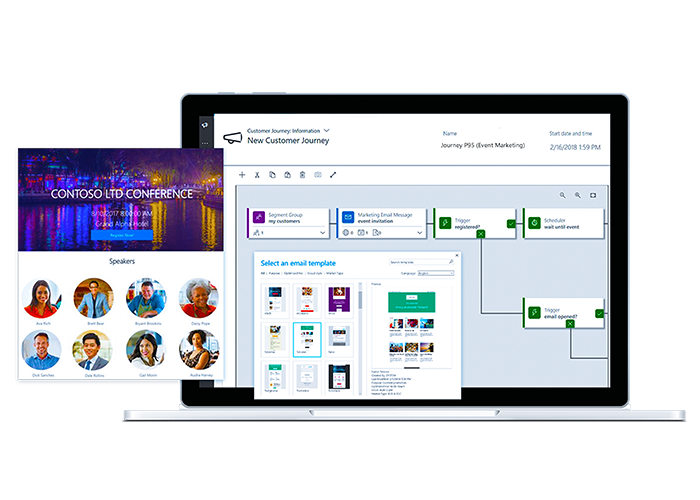 Marketing
Transform your marketing strategies
Boost your marketing ROI by connecting sales and marketing with automated processes through Dynamics 365 for Marketing. Extend beyond email marketing and nurture leads to establish better business relationships.
Adobe Marketing Cloud
Utilise the seamless integration of advanced marketing cloud solutions from Adobe with modern business applications from Microsoft to optimise your customer engagement on a global scale. Get a complete view of your customers so you can deliver exceptional, personalised experiences.
Customer Service
Set yourself apart
Set your brand up for success and earn customers for life by creating value with every interaction through faster and more personalised service with Dynamics 365 for Customer Service.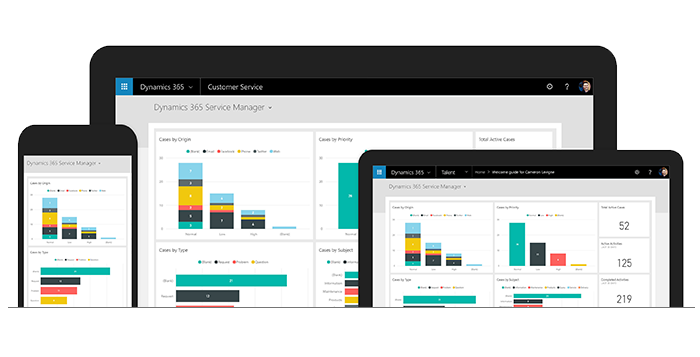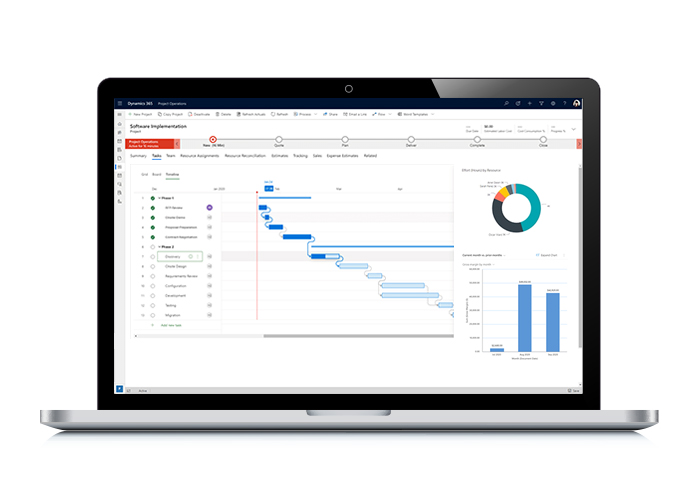 Project Operations
Make the most out of your projects
Connects teams across the organisation by unifying all project based items within one secure flexible solution. Access project costings, real-time analytics and optimise resource utilisation to drive project success and profitability.
Field Service
Create memorable service experiences
Deliver positive on-site experiences that engage your customers. Dynamics 365 for Field Service keeps your operations proactive, optimises your resources, and allows for maximum operational efficiency.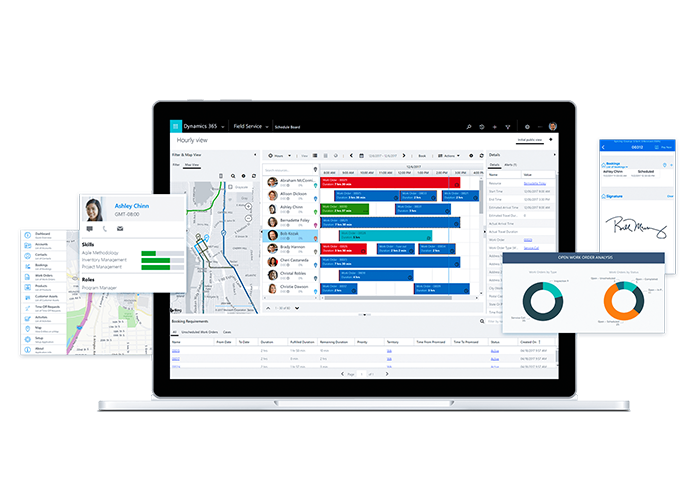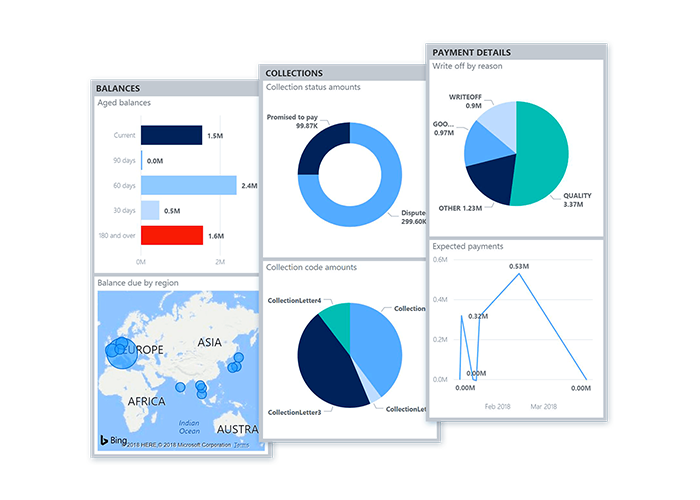 Finance & Operations
Drive business growth and transformation
Accelerate business growth by enabling digital transformation that helps you make better decisions quickly. Dynamics 365 for Finance and Operations combines manufacturing, supply chain, retail, and finance capabilities with analytics and intelligence that can increase the speed of doing business.
Talent
Strengthen and reimagine Human Resources
Integrate existing HR systems with a modern solution that will help your organisation hire, onboard, and retain the best candidates with Dynamics 365 for Talent
Attract – Attract highly-talented candidates through a compelling recruitment experience

Onboard – Set up employees for success an immersive experience that creates an impact on your business

Core HR – Streamline processes that drive human resources and optimises operations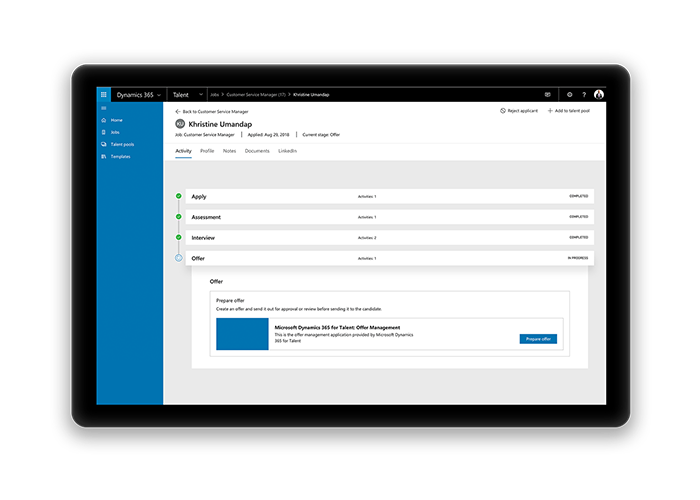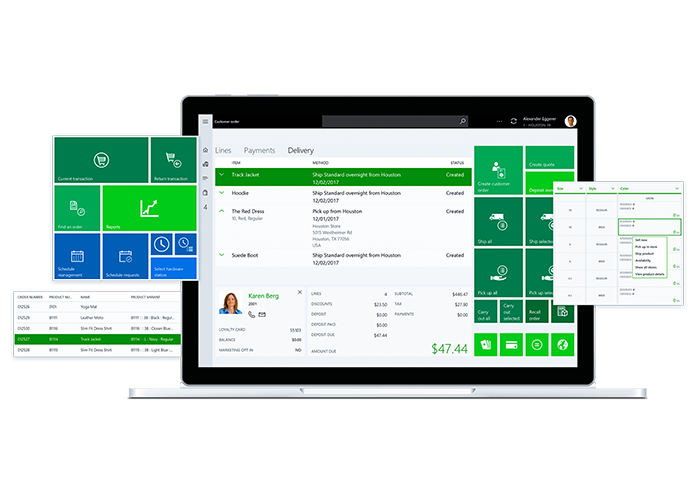 Retail
Engage with customers at every touchpoint
Dynamics 365 for retail gives you the tools you need to manage demands and deliver exceptional customer experiences. Leverage machine learning and advanced analytics to turn data into business insights that create better consumer engagement across all touchpoints.
Artificial Intelligence
Leverage the power of Artificial Intelligence
Get the most out of data and receive actionable insights that transform business processes. Dynamics 365 AI empowers everyone in your organisation to make informed decisions, receive predictive insights, and effectively communicate with customers.
AI for Sales
Use customer data to create AI-driven insights to enable smarter selling, increase revenue, connect with prospects, and take your sales to the next level.

AI for Customer Service
Create better customer service experiences with AI capabilities. Build loyalty and improve satisfaction with out-of-the-box insights that empower your customer service teams to make better decisions, take informed action, and resolve support issues.

Market Insights
Know your customers to improve relationships and stay updated on market trends with social and web insights. Gain a competitive advantage by engaging in relevant conversations that drive business growth and support your unique business needs.

Customer Insights
Discover smart insight from your data and take action to create personalised customer experiences and optimise engagement. Use data and AI to retain customers and build loyalty through Dynamics 365 Customer Insights.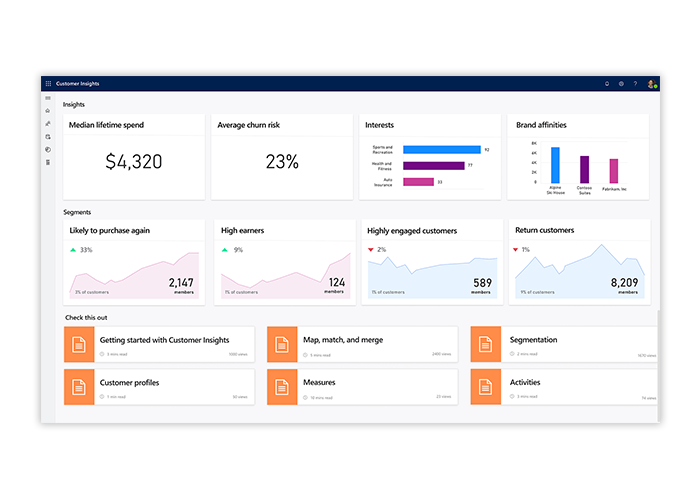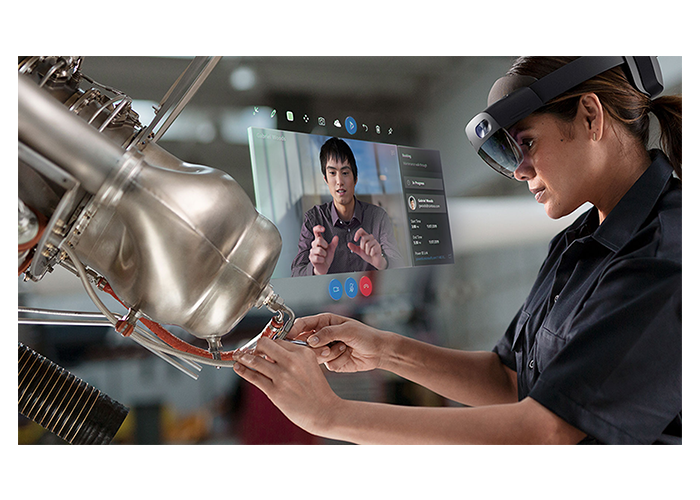 Mixed Reality
Transform the way you work
Optimise operations and equip your employees with all the tools they need to succeed with the mixed reality applications from Dynamics 365
Collaborate from anywhere
Allow employees to solve problems quickly by collaborating with employees in remote locations. Troubleshoot, repair, and perform with Dynamics 365 Remote Assist.

Create hands-on learning
Empower employees to learn skills faster with step-by-step guides that improve training effectiveness and use data insights to further enhance their performance with Dynamics 365 Guides.

Complete concepts with confidence
Visualise layouts with an immersive 3D experience before you build. Dynamics 365 Layout helps you design and review through mixed reality tools.