West Moreton Hospital and Health Service deployed a staff conversion app to ensure adequate staffing and meet demand for healthcare services in one of the fastest growing regions in South East Queensland.
Together, the Somerset, Scenic Rim, Lockyer Valley and Ipswich communities comprise a growth corridor with a population of 252,000 that is expected to grow to 593,000 people by 2036.
The new normal is busy, and we need to ensure that all our workers — from frontline workers to support staff — are best supported by removing administrative burdens and release time to care for our patients and community.
Jason Sawtell, Chief Digital Officer, West Moreton Hospital and Health Service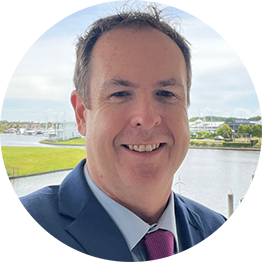 Under a statewide enterprise bargaining agreement, West Moreton Health reviews the employment status of a temporary or casual worker and convert them into a full-time employee within 30 days, should they meet certain criteria.
HR advisors handle 50 to 100 staff conversion requests on any given day. By automating manual tasks — scanning documents and attaching them to emails, filling up forms and following up with line managers — in the staff conversion process, the Staff Conversion app saves HR advisors two to three hours per staff conversion review.
'Previously, the HR team would need to directly contact a line manager to escalate a request that will be soon overdue. With the app in place, there's no need to anymore — the automated workflow takes over for us,' says Nina Watson, an HR business partner who served as West Moreton's subject matter expert during the project implementation.
Through the app, the HR team is also able to access reports generated by data analytics tool Power BI about the number of temporary workers up for review, currently in review and who may be overdue soon.
'Queensland Health is very interested in making sure hospitals and health services are maximising permanent employment,' West Moreton Human Resources Manager Estelle Bain reveals, 'and the reports give executives an overview of the staff conversion rates at West Moreton.'
Automation is a key pillar of West Moreton Health's digital strategy, and through the Staff Conversion app built by Barhead Solution using the low-code Microsoft Power Platform, West Moreton showcased how automation can help hospitals and other healthcare providers adapt to the industry's new normal. However, it just scratches the surface of what can be done in the healthcare sector, with the help of technology.
West Moreton's Staff Conversion App showcases the benefits of the low-code Power Platform: agility, rapid scalability and enhanced productivity and we're excited about the opportunities this opens for up other HR departments, hospitals and providers to deliver better care for patients.
Ken Struthers, CEO, Barhead Solutions