Businesses are facing challenges on multiple fronts, from multinational corporations to small-and-medium-sized enterprises that are the backbone of the economy. In his opening keynote at Microsoft Inspire (the largest event for Microsoft partners), CEO Satya Nadella was keen to emphasize the key role digital technology will have in helping companies navigate challenges and build resilience.
For decades, Microsoft – through its extensive network of global partners, which include Barhead Solutions – has been helping companies and organisations transform their businesses to meet the challenges of the digital century. But as the global industry landscape evolves, so must strategy and technology. To adapt to a challenging global environment, every company and organisation will need to constantly re-evaluate strategies and integrate new technology into every step and phase of their business processes.
'Digital technology is the only way to navigate the headwinds we're confronting today.'
– Satya Nadella, CEO, Microsoft
To do that, Satya outlined in his keynote five digital imperatives companies and organisations will need to prioritise to build resilience and do more with less.
Migrate to the cloud
Moving to the cloud allows companies and organisations to scale and keep up with demand, which is why more and more industries are accelerating their migration to the cloud. In fact, just 3 years from now, it's expected that almost all new digital workloads will be deployed on cloud-native platforms.
In anticipation of this rapid growth in demand for cloud services, Microsoft will launch 10 new data centre regions and will be working closely with local partners to meet customers' sovereignty needs. The tech giant will also be launching Microsoft Cloud for Sovereignty, the latest addition to its line of industry cloud solutions.
Industry clouds are more than just repackaged sets of cloud services – what sets them apart from general-purpose cloud solutions is that they're specifically designed to accommodate industry-specific workflows and meet challenges unique to an industry. In the public sector's case, Microsoft Cloud for Sovereignty was designed to enable customers to comply with different sovereignty, security, and data requirements, which vary from country to country.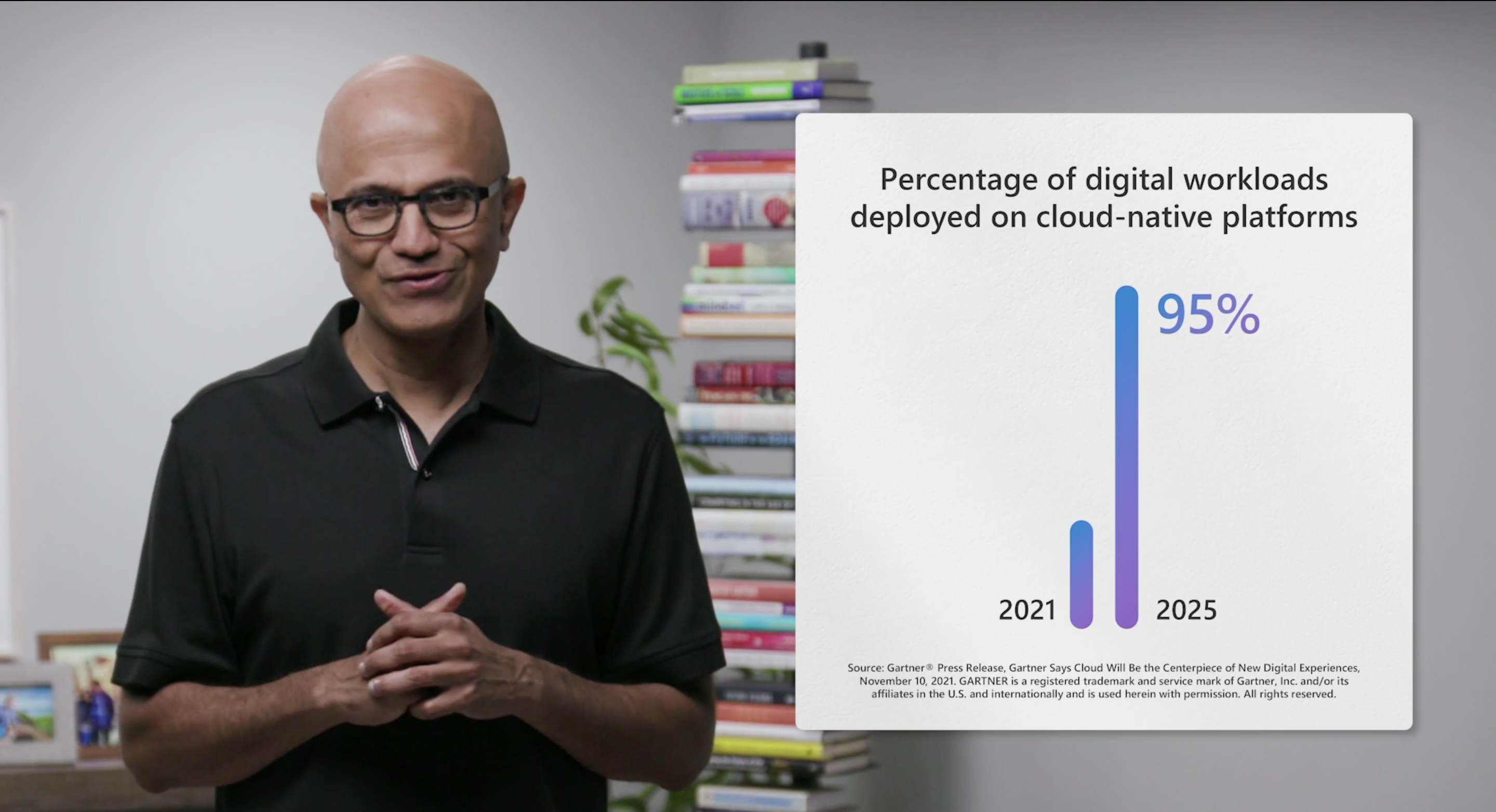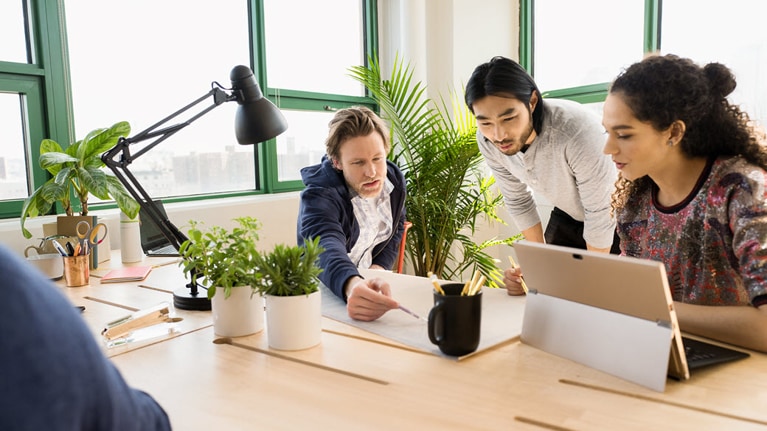 Empower fusion teams
Given the global shortage of tech talent (which shows no signs of easing anytime soon), companies and organisations will increasingly rely on a mix of professional and citizen developers in fusion teams. As the number of fusion teams grow, so will the use of low-code, no-code platforms, like Microsoft Power Platform, which empower companies and organisations to accelerate their digital capability building as well as reduce complexity and cost. By 2025, analysts expect that 70% of new enterprise applications will use low-code or no-code tools – that's an increase of more than 50% from 2020.
Microsoft stands ready to meet the challenges of the current environment, with its global network of more than 400,000 Microsoft partners. In collaboration with the tech giant, Microsoft partners such as Barhead conduct hundreds of free Power Platform training sessions to help organisations upskill their workforce.
Unify data and apply AI models and Collaborative business processes
Artificial intelligence and hybrid work presents both opportunities and challenges for companies and organisations. However, their pros far outweigh their cons, which is why it's important that companies and organisations leverage new technology to cut down on the time spent managing their data, so they can create more value for customers, and enhance collaboration between remote and in-office teams.
Microsoft has created tools that can help companies meet the challenges of the increasing use of AI and the shift to hybrid work, starting with the Microsoft Intelligent Data Platform (a cloud data platform that fully integrates databases, analytics, and governance), Microsoft Viva (an application that brings together different insights and communication to make collaboration more seamless) and most recently the Microsoft Digital Contact Centre Platform, (a platform bringing together Dynamics 365, Azure, Teams, Power Platform and technology from voice-to-text company Nuance Communications).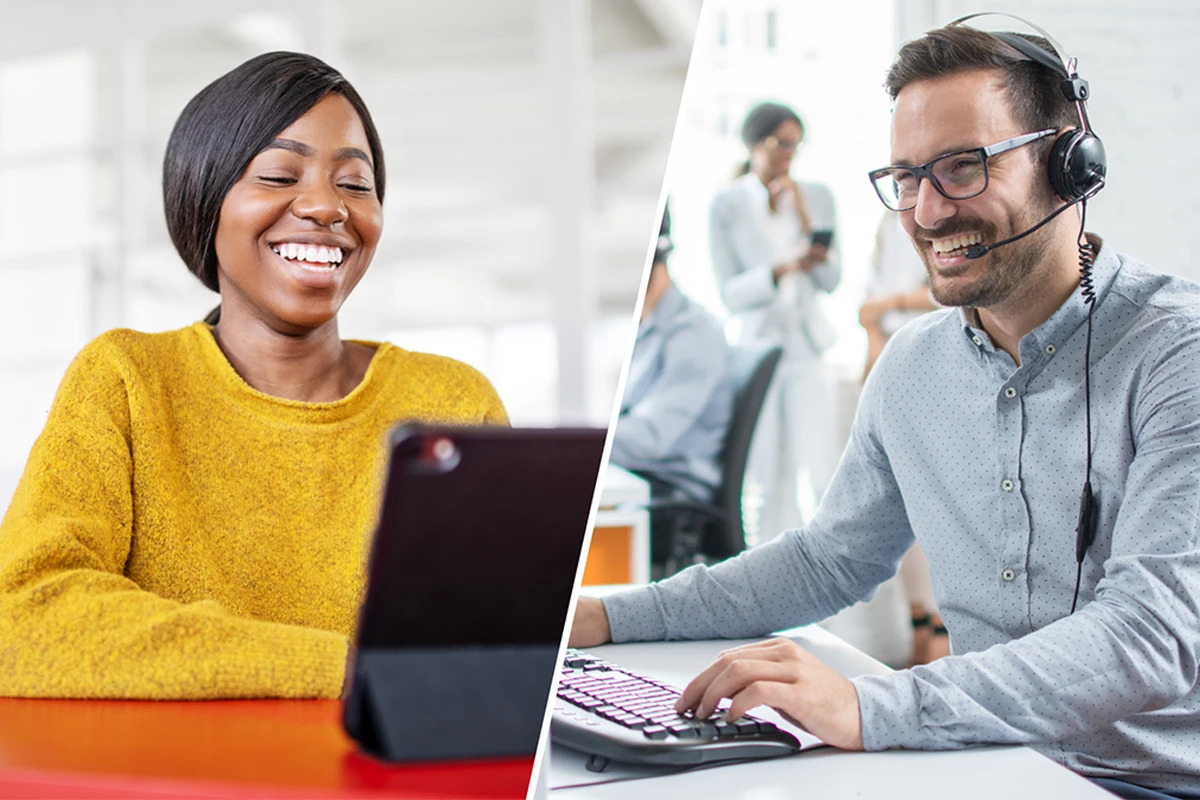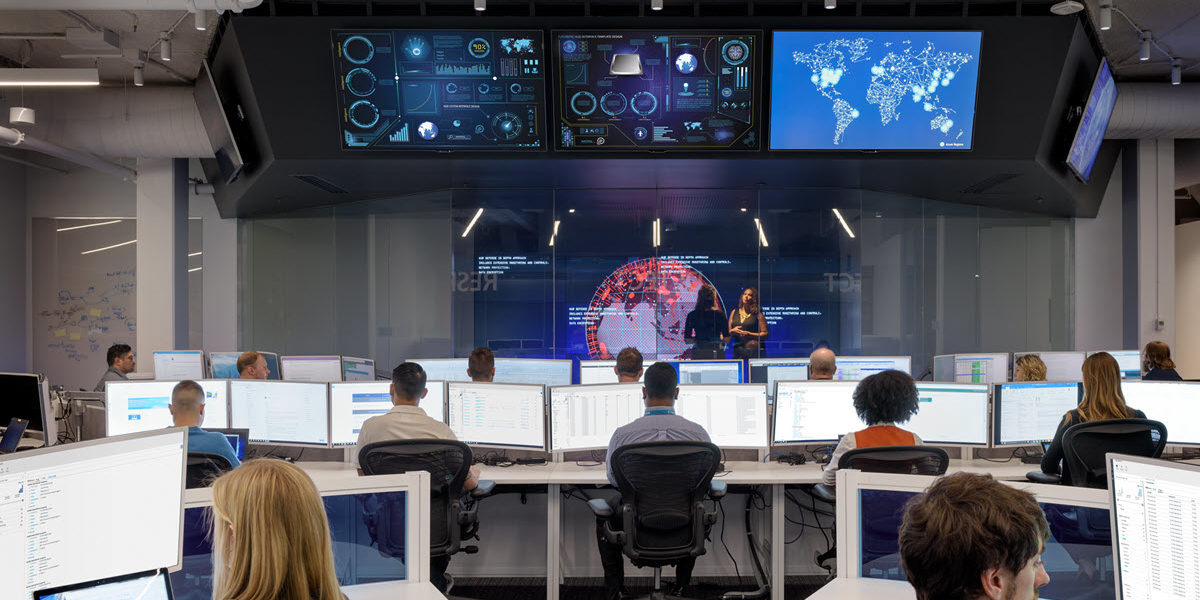 Prioritise security

It's a given that companies and organisations need to have cybersecurity measures in place. Cybercrime and cyberattacks are increasing in both frequency and sophistication, and both are expected to cost the world $10.5 trillion annually by 2025. As cybersecurity threats evolve, companies and organisations will need to constantly re-evaluate their defence strategies and upgrade the technology protecting their data.
With its expertise in cybersecurity and comprehensive security, identity and compliance solutions (informed by more than 24 trillion threat signals every day), Microsoft is well-equipped and well-positioned to help companies and organisations adapt to an ever-changing threat landscape.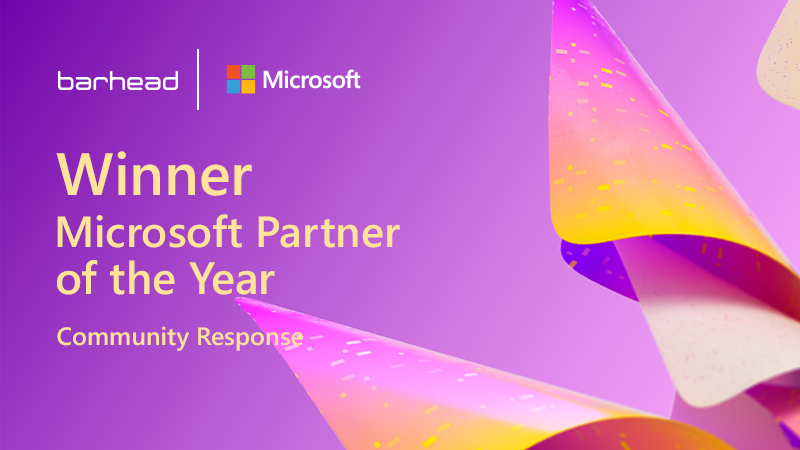 Barhead is also proud and honoured to have been the only Aussie partner to have been featured in Satya's keynote speech at this year's Inspire conference. Watch the video about our work below.
Miguel is a Marketing Communications Specialist at Barhead Solutions. He has more than five years of experience in content writing and enjoys turning hard-to-digest information into more accessible content.