Australian companies spent record amounts on cloud services and infrastructure last year. Corporate analysts and executives expect this trend to continue, but they are keeping an eye on the portion of spending being allocated to vertical or industry clouds, which are widely expected to be one of the biggest technology trends in 2022.
Industry clouds are more than just repackaged sets of cloud services – they are specifically designed to meet an industry's needs and accommodate industry-specific workflows general-purpose cloud solutions are unable to. For instance, industry clouds for the financial services industry and healthcare industries would have tools and services for data security and protection, both of which are one of the top concerns for highly regulated industries.
Recognising the need for tailored cloud solutions, tech companies such as Microsoft have been designing and deploying vertical cloud solutions. Last year, Microsoft rolled out vertical cloud solutions for the manufacturing, financial services and not-for-profit (NFP) sectors to add to its lineup of industry clouds, which already included solutions for the healthcare and retail sectors.
The Microsoft industry clouds bring together capabilities from Microsoft Azure, Dynamics 365, Power Platform and Office 365 to address industry-specific scenarios. Here is an overview of Microsoft Cloud features and capabilities specifically optimised for the healthcare, financial services and not-for-profit sectors: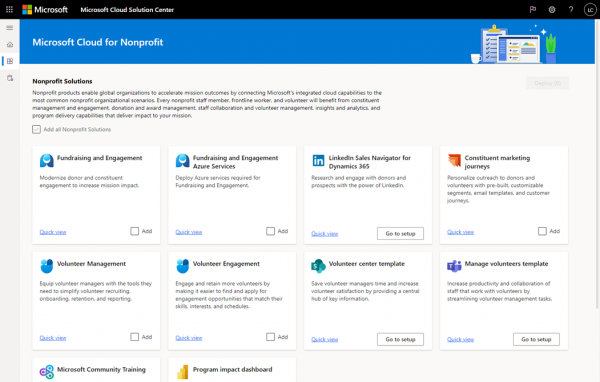 Microsoft Cloud for Nonprofit
Industry leaders expect NFP organisations to embrace cloud solutions as the transition to the cloud among companies and organisations accelerates. However, general-purpose cloud solutions are unable to accommodate specific NFP scenarios such as fundraising, program design and delivery.
To address this gap in the market, Microsoft launched Microsoft Cloud for Nonprofit which connects data sources within NFP organisations. In Australia, Microsoft Cloud for Nonprofit was introduced to the market with the help of regional Microsoft partners such as Barhead Solutions.
Microsoft Cloud for Nonprofit includes capabilities that help NFPs know their donors and supporters (through constituent marketing journeys and the Fundraising and Engagement CRM platform), deliver effective programming (through volunteer management and engagement features) and accelerate their mission outcomes. Since all these solutions and features are built on the Nonprofit Common Data Model, they can seamlessly connect to each other and help NFPs achieve mission outcomes.
For a more in-depth look at Microsoft Cloud for Nonprofit's key features, you can read this blog article by Microsoft MVP Lisa Crosbie.
Microsoft Cloud for Financial Services
The financial services and insurance (FSI) sector – a highly regulated industry – is focused on ensuring data security and compliance in addition to driving customer growth and building customer loyalty. However, global regulatory fragmentation and evolving cybersecurity threats have made these tasks harder. Not to mention general-purpose cloud solutions are ill-equipped to handle customers' financial information and meet their needs.
To help financial service institutions manage increasingly complex compliance requirements and reduce compliance risks, Microsoft Cloud for Financial Services' Compliance Manager provides assessments of organisations' system settings and detailed recommendations on mitigating compliance risk. For managing cybersecurity, data privacy and regulatory risks, Microsoft Cloud for Financial Services also offers support to financial institutions' internal and external risk, audit and compliance teams. This support is part of a premium white-glove service and is provided by a dedicated team of engineering subject matter experts.
Like the evolving compliance and regulatory landscape, customer needs and expectations are constantly changing. To help retail banks build customer loyalty and drive customer acquisition, Microsoft Cloud for Financial Services has a Banking Customer Engagement feature that is powered by purpose-built AI models for banking. This feature provides service agents with banking-specific information to personalise customer engagement and increase customer satisfaction.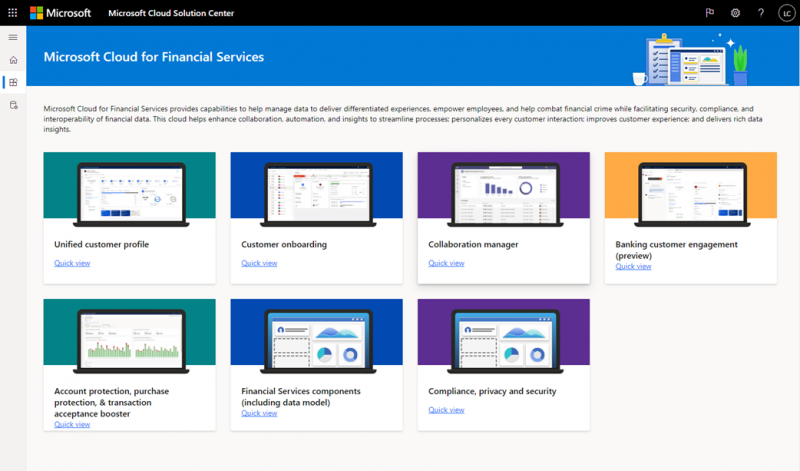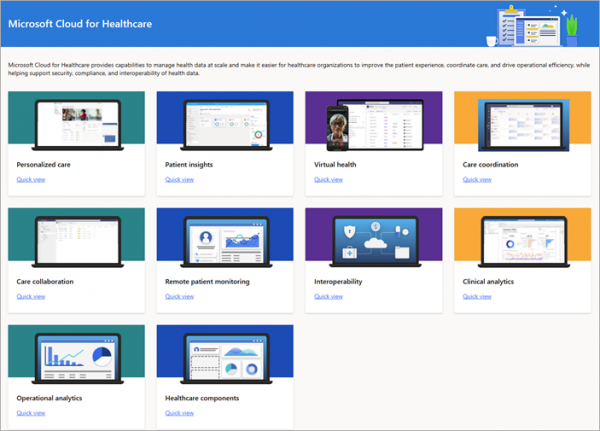 .
Microsoft Cloud for Healthcare
During the height of the pandemic, virtual consultations and outpatient encounters helped ease the strain on healthcare systems across the globe. In a post-pandemic world, virtual outpatient encounters are expected to become one of the key components of omnichannel healthcare delivery models.
As more and more healthcare providers integrate telehealth into their delivery models, Microsoft continues to update and enhance Microsoft Cloud for Healthcare, which was originally released in 2020. Updates include enhanced 360-degree views of patient data and a waiting room feature for collaboration between different healthcare teams.
To learn more about Microsoft Cloud for Healthcare's new features, visit the company page.
Through Microsoft's robust partner ecosystem, companies can enhance the capabilities of Microsoft's industry clouds. Barhead – a Microsoft Gold Partner and Inner Circle member – can add even more industry-specific solutions with our Power Platform offerings and Dynamics 365 services.
To learn more about Microsoft Industry Clouds, visit the company website here.
Miguel is a Marketing Communications Specialist at Barhead Solutions. He has more than four years of experience in content writing and enjoys turning technical information into accessible blogs.