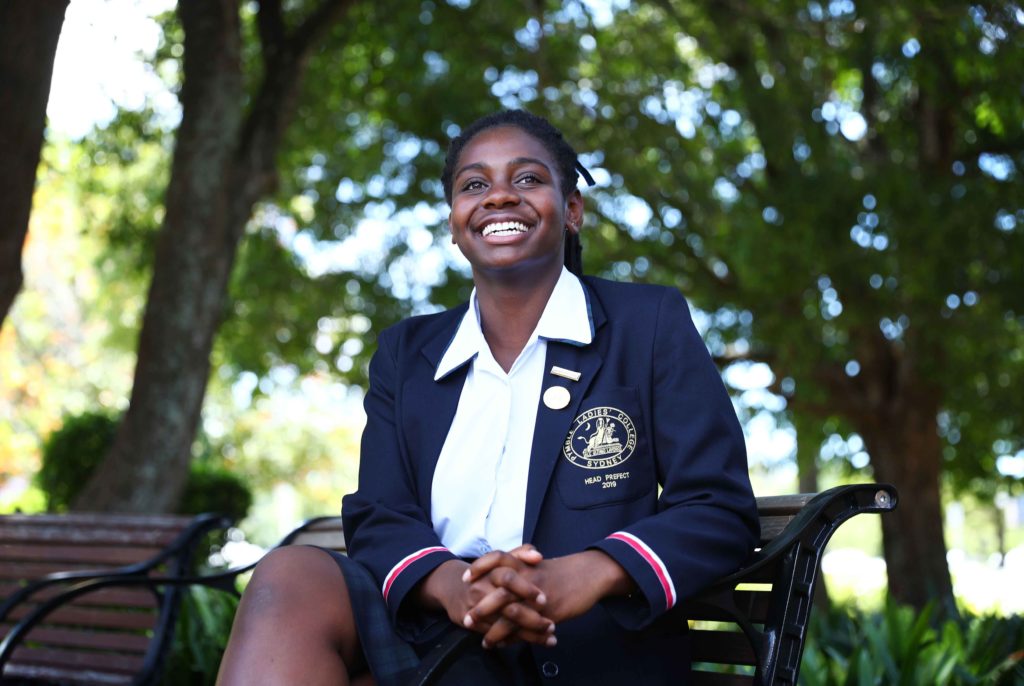 For some people, Year 12 is a distant memory. For others, it's remembered as a period laden with academic pressure. For many, it feels far less significant than what comes after – a degree, a first job, and the career path that follows.
But it's still a pivotal moment in the lives of many young people. The Australian Indigenous Education Foundation (AIEF) knows this all too well, with evidence showing that completing Year 12 has a major impact on the future prosperity of Australia's young people. Not just job prospects, but health and wellbeing outcomes across the board.
Motivated by this reality, AIEF works to ensure that more Indigenous students get an opportunity to complete Year 12, and the support to ensure a successful transition from school to their chosen fields. Since it was founded in 2008, AIEF Scholarships have changed the lives of hundreds of Indigenous students all over the country, including those in some of Australia's most remote communities.
One such student is Ella. Growing up in a single parent household, Ella dreamed of becoming a doctor. After receiving an AIEF Scholarship to attend boarding school in Adelaide, she took full advantage of the opportunities afforded to her. Ella graduated as Deputy Head Girl, spoke at her Year 12 graduation ceremony and has been admitted to study medical science at the University of Sydney. She hopes to become a paediatric surgeon, specialising in Indigenous youth health.
In addition to supporting Ella during her secondary studies, AIEF has assisted her as she made her move from South Australia to Sydney. The organisation tracks and monitors her progress to ensure she's getting all the support she needs to make the transition as smooth as possible, and will continue supporting her through to graduation and beyond.
From working with just one student in 2008, AIEF today supports around 450 secondary and tertiary scholarship students each year, and a network of over 600 alumni, from more than 400 communities, partnering with about 30 educational partners and in excess of 200 mentors.
"It's about providing students with not only scholarship funding, but the additional support they need to help them make a successful transition from school to university or employment," Andrew Penfold, AIEF Executive Director, says.
But AIEF's growth and its students' success has brought new opportunities and challenges to the business. These include greater demand for its scholarships and mentoring services. In order to meet the needs of more families and communities, and drive further improvements to how it works with students and volunteers, AIEF decided to upgrade its system to improve fundraising, mentor communications, student case management and take its reporting process to the next level.
Hands on
From its early beginnings as a small start-up working from a makeshift office in the dining room of its founders, AIEF has experienced substantial growth over the past ten years. Fundraising and donations were supported by an on-premise Microsoft Dynamics 365 CRM, as was much of the administrative and scholarship support for students and alumni.
Looking toward strategic priorities for the next ten years, the organisation recognised the need to take the next step in scaling its processes and expanding its efficiencies with technology in order to best serve the needs of students and stakeholders.
Seeking partnership
Like many non-profits, AIEF has a small team and no dedicated IT resources. In 2018 it decided to find a partner that could take its use of technology, and ability to meet and exceed its stakeholders' needs, to the next level.
"After growing so much over the past ten years, what we were really looking for was partnership – someone who could deliver results now with one eye on the big picture. We also wanted to move forward quickly and efficiently. The stars aligned when we met Barhead," Penfold says.
Working with Microsoft Dynamics partner, Barhead Solutions, AIEF realised that rather than just "lifting and shifting" its Microsoft portal and Dynamics 365 into the cloud, there was also potential to tap into new functionalities that would improve efficiency and offer more opportunities. .