The Microsoft Business Applications Summit (held May 4, 2021) is a key event for the announcement and launch of new features in Dynamics 365 and Power Platform, providing a first look at demonstrations for the current release. We are excited to share the our highlights from the event, to help you anticipate what is coming soon and how you might benefit from it.
Low Code Custom User Experience for Dynamics 365 and Model Driven Apps.
The new modern app designer will be released in preview later this month, including a new feature that allows us to create a custom page for a model driven app. What that means is that we are no longer constrained by the "forms over data" look and feel of traditional web-based business applications – we can start from a blank canvas, and use the low code tools of Power Platform to build custom pages for Dynamics 365 or model driven apps.
Microsoft also outlined the roadmap for converged authoring of Power Apps. We expect to see the Canvas Designer and the Canvas Designer for Teams merged into a single authoring experience around October 2021, as part of the Wave 2 2021 release. Looking further ahead to April 2022, we will be working with a single app designer that combines the best of canvas and model-driven apps, allowing us to just build a Power App without having to decide what kind of app we want.
Power Apps for Teams
New announcements and improvements to the Power Apps for Teams experience include a new "share with colleagues" feature that will allow you to share your apps across teams. Power Apps in Teams is not a 1:1 relationship between an app and a team – you will be able to share your apps organisation wide, and app users are not required to be in the team where the app was built.
In addition to the five Power Apps templates already available for Teams (Milestones, Bulletins, Issue Reporting, Employee ideas, Inspection), we will soon see another five. These include a highly requested app that will give you a view over all your employees and their skills inside your Azure AD tenant (Profile +) and two apps that help bring employees together for collaboration and engagement, Boards and Discussions (both previewing in May). These apps are free and open source. They can be deployed and used as they are, or easily tailored to your requirements using low code.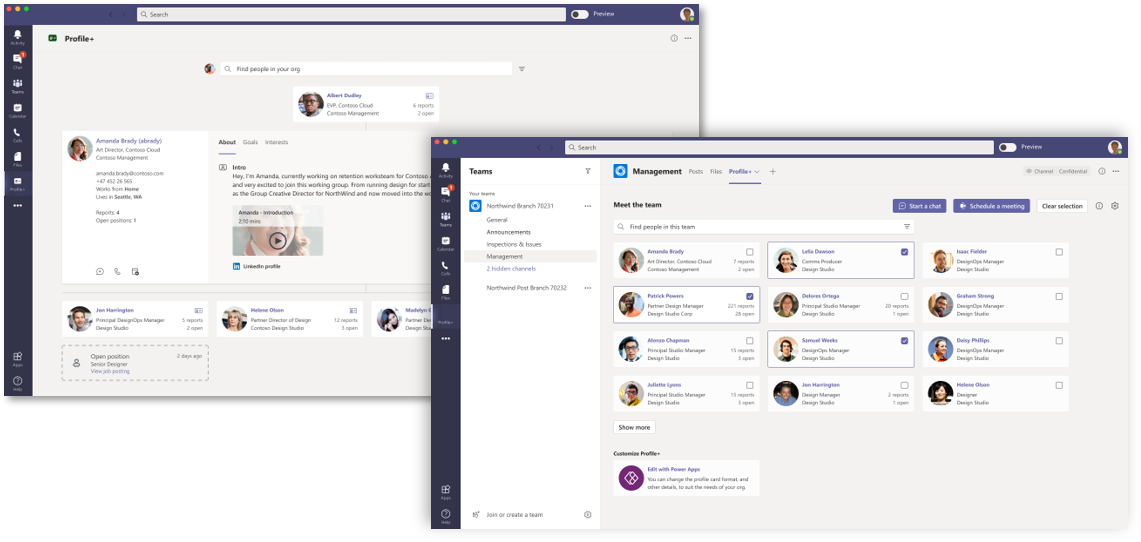 Power BI Goals
One of the biggest announcements of the Summit was Power BI Goals, available immediately in preview.  Power BI Goals is built natively into the Teams experience, and is driven by data – leveraging the native connectors that come with Power BI, and where you already have your data, logic and analytics. You can connect to your goals, and then use the power of AI to understand how you are tracking against those goals, and opportunities to improve performance and results. Power BI Goals is also natively integrated with Power Automate, enabling you to trigger automated processes and notifications as the status of the goals change.
Dynamics 365 Sales
We got a first look at some of the Wave 1 2021 release features for Dynamics 365 Sales, which truly show the power of unified data and intelligence in customer experience applications. We are moving beyond the old ways of thinking about CRM – forms you fill in to track your interaction with a customer – to systems that enable us to mange the customer experience in personalised and intelligent ways.
Highlights of the Wave 1 release for Dynamics 365 Sales demonstrated at summit include:
Conversation intelligence: automatically transcribe calls in real time, automatically capture action items and business insights using AI, and have call transcripts automatically recorded in Dynamics 365 with no action required by the seller.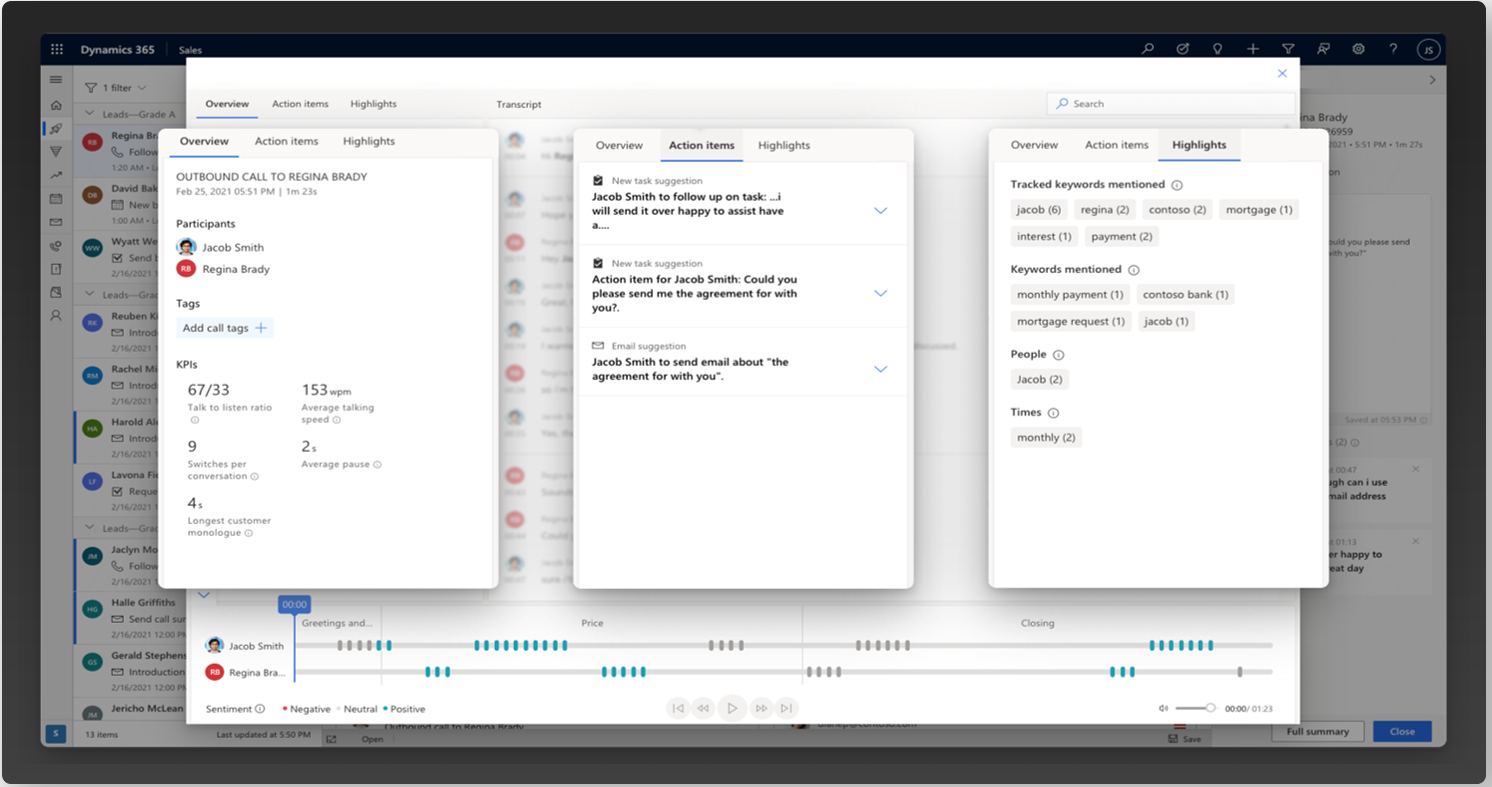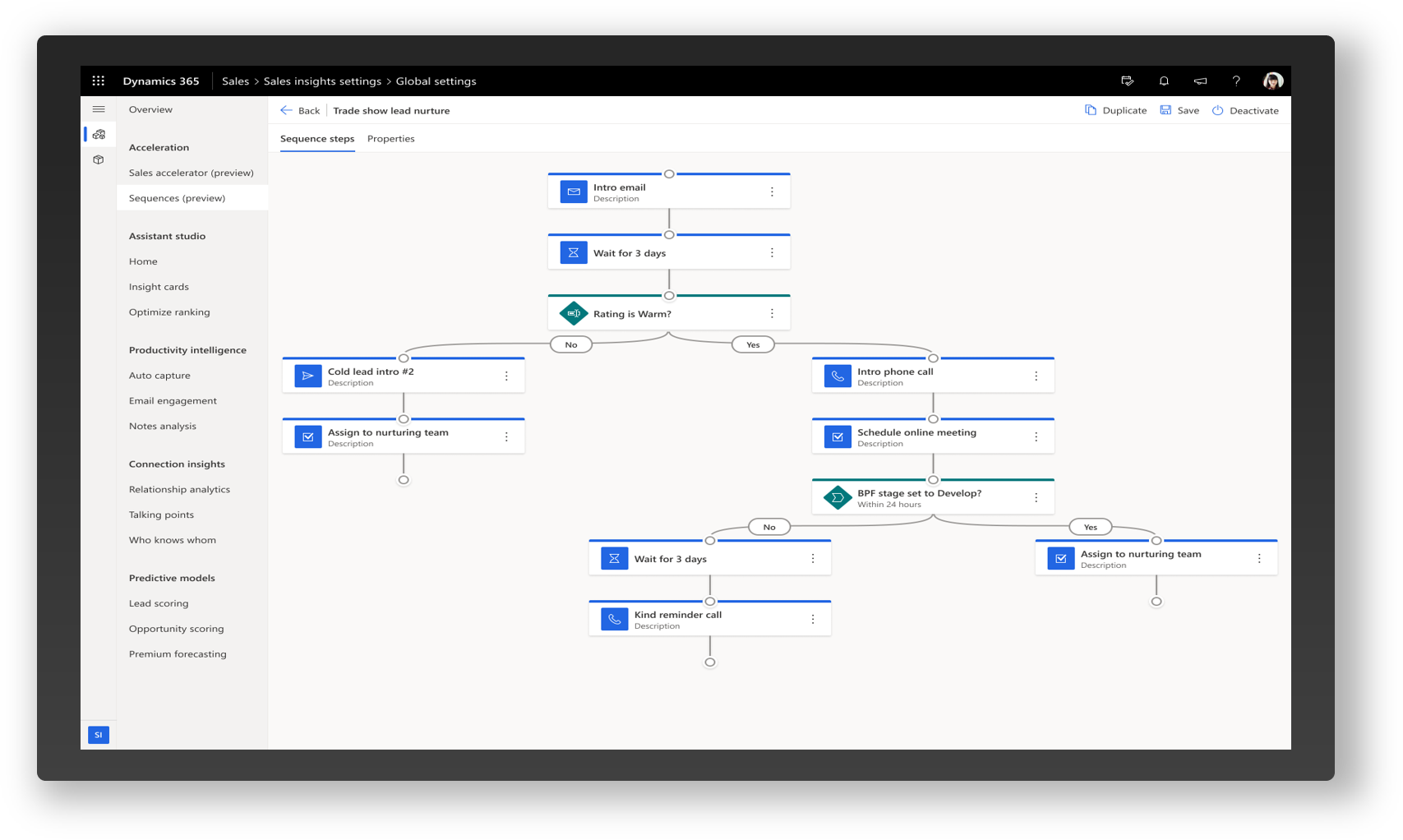 Smart sales sequencing: set up sequences to suggest or automate next best actions for the seller, including using branching logic based on customer behaviour. You can automatically link sequences to leads or opportunities, providing the right guidance to the seller when they need it.
Intelligent lead routing enables you to set up availability, skills and capacity for your sellers so that leads can be automatically routed to the right person.
We are also looking forward to the new sales mobile app, which puts recent records, meetings and intelligence right in front of the seller on their device, where and when they need it.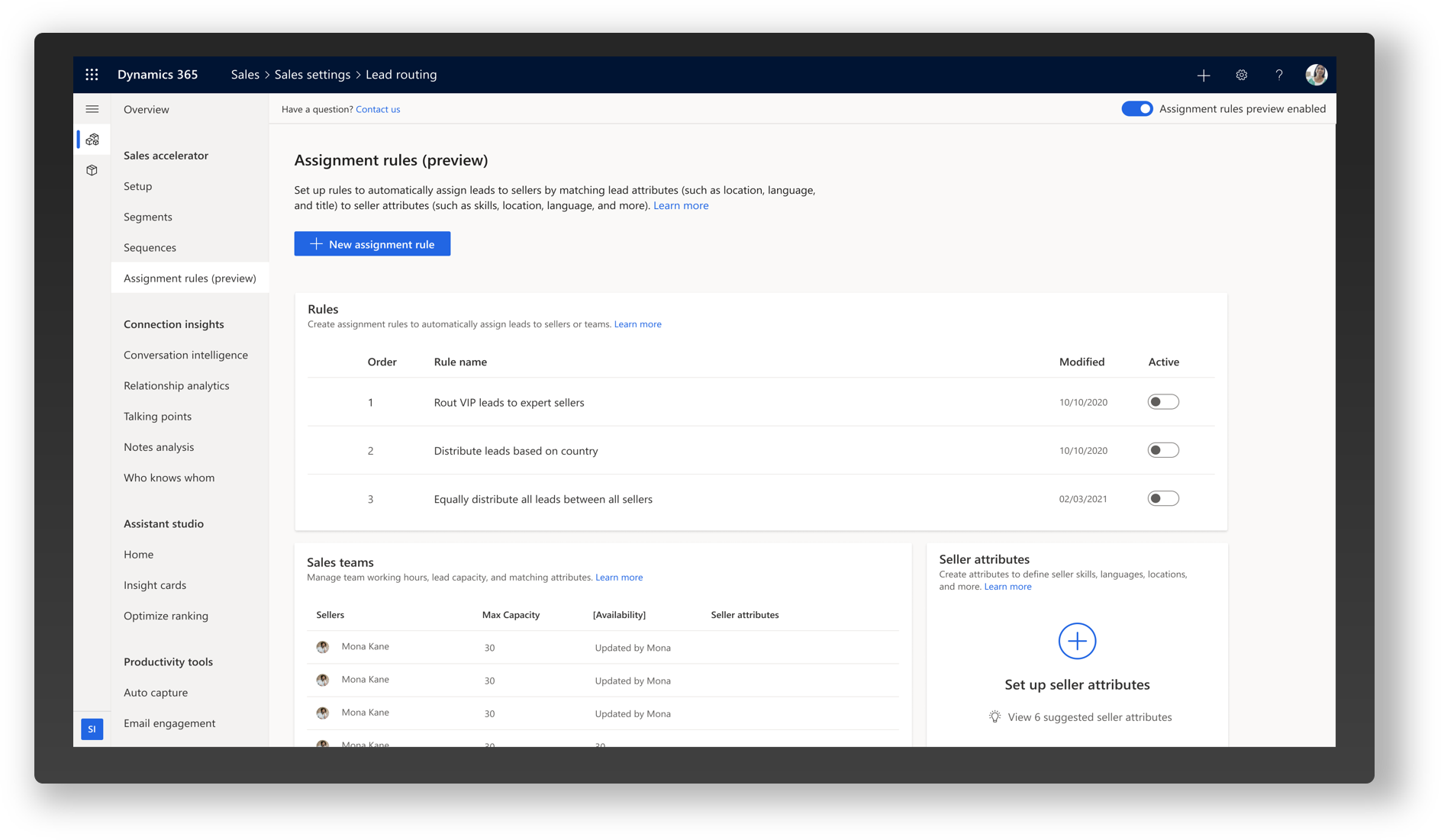 If you'd like to know more or see a demonstration of any of these features, please contact us.
You can also watch Lisa's Microsoft Business Applications Summit 2021 Top 5 in 5 minutes video:
Lisa Crosbie is a Microsoft Business Applications MVP (Most Valuable Professional), Microsoft Certified Trainer and Technology Evangelist for Dynamics 365 and the Power Platform. She has helped over 2,000 people get started with Power Platform through the App in a Day program, and she is a regular presenter at Microsoft and community events worldwide. She runs demos, hackathons, workshops, training sessions, briefings and events at Barhead Solutions to help customers learn about the emerging technologies in the Microsoft Business Applications platform and to understand how they can be used to solve business problems. You can follow or connect with Lisa on LinkedIn, Twitter and Youtube. Visit her blog where she regularly writes about the Microsoft Technology Stack.