What if I told you that you could build your own app without knowing a single line of code? What if I told you that you could also get that app built and deployed within a few hours? It's not magic, it's Microsoft Power Apps!
Power Apps is Microsoft's solution for building low-code/no-code custom business applications. It is one of the four components of the Power Platform along with Power BI, Power Automate and Power Virtual Agents. To guide you through Power Apps, you should attend Barhead's App in a Day.
Here, I will answer some common questions we get about App in a Day and what to expect from the workshop.
What will I be building and learning about during the workshop?
App in a Day begins with an introduction to Power Apps concepts. You will then work through lab material to put these concepts into practice. For the lab material, you will be building an end-to-end solution for an organisation's hardware refresh cycle which allows employees to choose laptops every three years. This end-to-end solution will streamline the device order, procurement and approval process.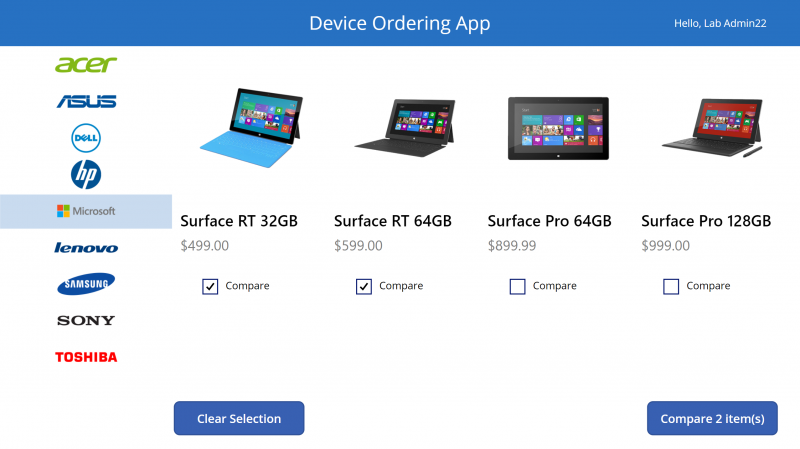 Along with that is a Power Apps model-driven app for managing the device order procurement process. Model-driven apps allow you to create different forms and views on top of your data model, so that end users can interact with it (for example, like a CRM system). Your apps will utilise the Common Data Service (CDS) and Power Automate. The CDS will be used to build out a data model for your device orders, which will then be stored in the cloud. On the other hand, Power Automate will automatically escalate all device orders to managers for approval.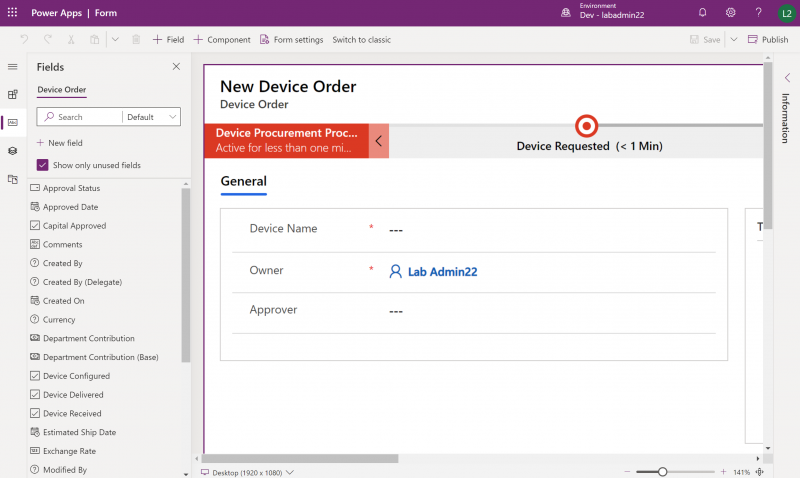 Do I need any prior Power Apps knowledge to attend App in a Day?
None! App in a Day teaches you the basics, so even if you have never looked at Power Apps before you'll be able to follow the workshop with ease. The lab material will take you through the process step-by-step, and the trainer will be introducing and explaining the concepts to you. At the same time, we often have attendees who have already been building their own Power Apps but still learn new things. If you are someone who has already explored and built some Power Apps, the App in a Day workshop can fill any gaps in your knowledge which you can take and apply back in the office.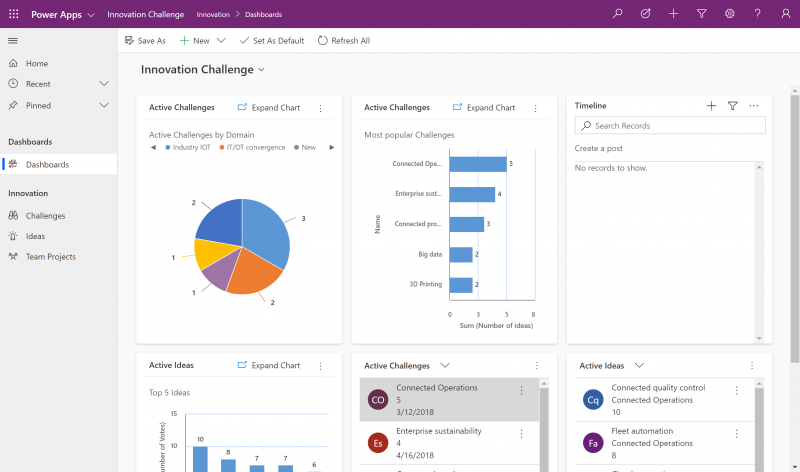 I don't work in IT, is this workshop suitable for me?
Power Apps is a tool for everyone. That includes pro-developers, IT developers and citizen developers. A citizen developer is someone who does not typically work in IT but looks for their own solutions to make their jobs easier. These are business users solving their own problems. So, no matter what your background or technical expertise is, Power Apps has a place for you.
How can I apply the skills I learn during App in a Day to my work back in the office?
The aim of App in a Day is to demonstrate a range of the Power Apps' capabilities, which you can take back to the office and start exploring on your own. Creating a CRM system, digitising forms and automating manual tasks are a few of the things most people get started with after the workshop. This can all be extended by exploring the other no-code capabilities Power Apps offers including AI. You can do things like create your own barcode scanner or object detection app.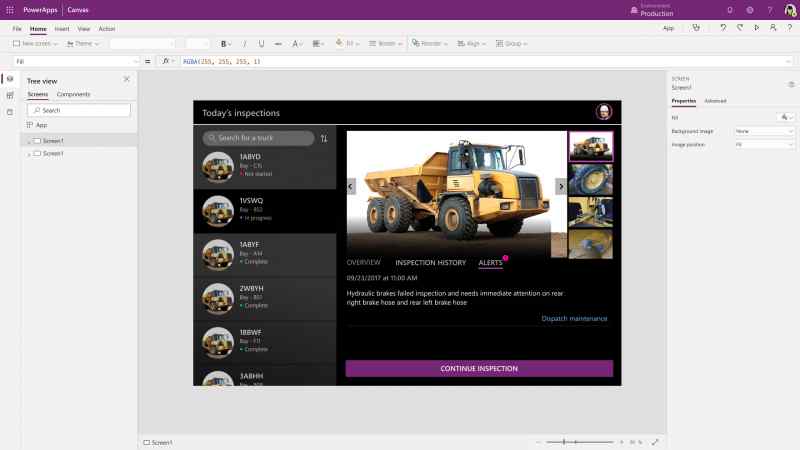 What's next?
App in a Day is an introductory hands-on laboratory workshop. While it is an excellent way to learn about Power Apps' capabilities, it is only the beginning. More advanced training and integration with other Power Platform components are required to solve more complex business problems. To start, you can attend more workshops such as Flow in a Day and Dashboard in a Day to upskill yourself in Power Platform, Dynamics 365 and other Microsoft technologies. If you require more in-depth support, you can also work with us through our Power Platform services which can be customised to suit your organisation's needs. For regular updates on workshops, services and more, make sure to follow us on LinkedIn.
Rishona Elijah is one of the Power Platform Trainers and is part of the Evangelism Team at Barhead Solutions. She runs regular trainings and events, and is passionate about empowering business users to realise the potential offered by Microsoft Solutions. Her focus is on showcasing how you can leverage the Power Platform to transform your business.