Microsoft Build (held May 25-27, 2021) is a key event for the announcement and launch of new features for developers, covering the full range of developers and Microsoft platforms, from professional to no code. We are excited to share the highlights of announcements in Power Platform and Dynamics 365, to help you with your roadmap and planning for what's ahead.
No code app making with Power Apps
Power Apps Ideas is a new feature which allows you to use natural language to construct formulas in Power Apps. When building a Power App, we use the Power Fx low-code expression language, which can take time to learn – knowing and finding the right formulas and constructing complex nested queries. Power Apps Ideas helps make this app building even quicker and easier by adding a no code experience. You can type in natural language, for example, "show customers from the US whose subscription is expired", and the suggested formula will be automatically constructed for you. This AI based no code experience is powered by GPT-3, the worlds largest and most powerful language model, built by OpenAI.
Power Fx for Model-Driven Apps
We are particularly excited about the introduction of the Power Fx low code expression language to model driven apps, which gives us more power for configuring Dynamics 365 applications. Bringing low code into model driven apps opens up functionality to create in-app commands (for example, a button to automatically create a related record) which previously required code, and the ability to use Excel-like formulas to do calculations with data inside the app.
Industry-specific components
Microsoft has made, and continues to make, huge investments in industry solutions – so far for Healthcare, Financial Services, Manufacturing, Retail and Nonprofit. This means you don't need to reinvent every time for your application – rather you can use the comprehensive industry-specific components that are available. For instance, the Microsoft cloud for financial services provides a comprehensive unified customer profile, tailored to provide a 360-degree view of the banking customer and suggested next best actions. This can be seamlessly embedded with your own solution, allowing you to focus on creating features and scenarios specific to your own organisational needs.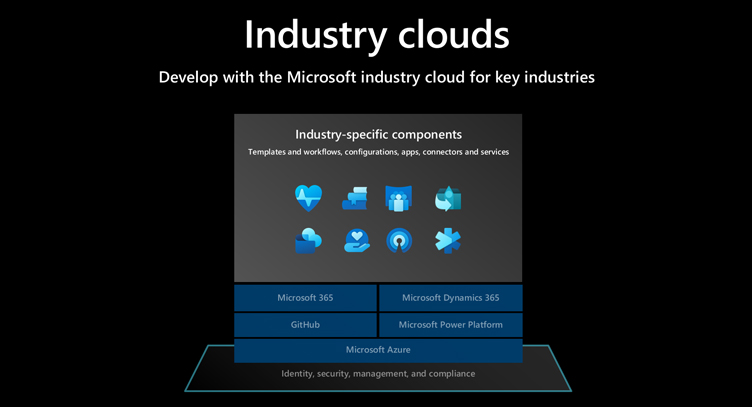 Power BI Streaming Dataflows and Automatic Aggregation
Power BI Streaming Dataflows will allow you to report and gain insights on your data in real-time, without needing a data engineer to set it up. Now business analysts will be able to build reports to work with streaming data using drag and drop experiences, no code required.
Organisations working with large datasets will benefit from the new automatic aggregations feature, which uses a machine learning model to analyse the query patterns, and then automatically remember commonly used queries and reports, enabling you to create reports faster.
Process Advisor
Process mining can help you optimise your processes, identifying which activities take the most time and which are continuously repeated, giving you insights into bottlenecks in the processes in your organisation. Process Advisor is the process mining capability in Power Automate and it is now generally available.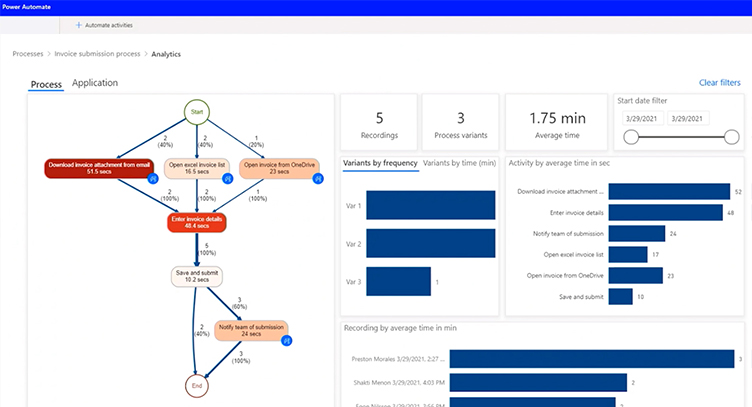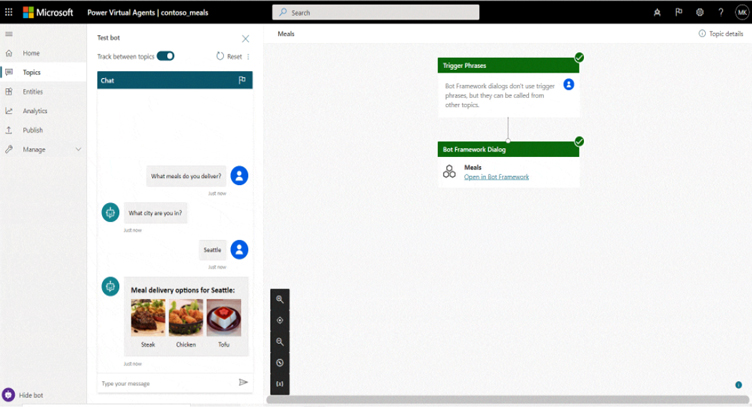 Power Virtual Agents
The integration between Bot Framework Composer and Power Virtual Agents is also now generally available. With these two technologies now fully integrated, we have the best of both worlds in chatbot building. Using professional tools and low code, both professional developers and business users can build bots together.
If you'd like to understand more about any of these features and how you can use them in your organisation, please contact us.
For a summary of the Top 10 announcements in 10 minutes (which also includes the announcements in Microsoft Teams), watch Lisa's video: Microsoft Build Top 10 Announcements in 10 Minutes: Power Platform, Dynamics 365, Microsoft Teams
You can find a full summary of all the announcements from Microsoft Build 2021 in the Book of News.
Lisa Crosbie is a Microsoft Business Applications MVP (Most Valuable Professional), Microsoft Certified Trainer and Technology Evangelist for Dynamics 365 and the Power Platform. She has helped over 2,000 people get started with Power Platform through the App in a Day program, and she is a regular presenter at Microsoft and community events worldwide. She runs demos, hackathons, workshops, training sessions, briefings and events at Barhead Solutions to help customers learn about the emerging technologies in the Microsoft Business Applications platform and to understand how they can be used to solve business problems. You can follow or connect with Lisa on LinkedIn, Twitter and Youtube. Visit her blog where she regularly writes about the Microsoft Technology Stack.