Microsoft Power Platform Fundamentals (PL-900) Training is a one-day course that will help you prepare for the PL-900 exam. This exam is designed for candidates who want to understand the basics of the Microsoft Power Platform and how it can be used to solve business problems. By passing this exam, you will earn a Microsoft Certification that validates your understanding of the platform and its capabilities.
The training will be led by one of Barhead's Microsoft Certified Trainers, and will include hands-on components where you will have the opportunity to practice the concepts learned.
Course Modules:
Introduction to Microsoft Power Platform
Introduction to Microsoft Dataverse
Get Started with Power Apps
Get Started with Power Automate
Get Started with Power BI
Get started with Power Virtual Agents
After completing this course, attendees will be able to:
Describe the business value of Microsoft Power Platform services
Describe the business value of extending business solutions by using Microsoft Power Platform
Describe Microsoft Power Platform administration and governance
Describe Microsoft Dataverse
Describe connectors
Identify basic Power BI components
Build a basic dashboard by using Power BI
Identify basic Power Apps capabilities
Build a basic canvas app
Build a basic model-driven app
Build a basic Power Automate flow
Describe the capabilities of Power Virtual Agents
Describe the capabilities of Power Pages
Describe the capabilities of AI Builder
Sit the Microsoft PL-900 certification exam
Notes:
Training fee is $980 per person. This fee does not include a voucher to complete the exam.
The training will be held virtually over Microsoft Teams. The session will not be recorded, but you will be given access to the trainer's presentation deck.
Attendees will be required to use their own laptops for the training.
Barhead will provide attendees with a login to a trial environment which will be used to complete the hands-on components.
The session is limited to 10 attendees only.
Interested in this training for your team?
Do you have a team or group of people interested in attending this training? Barhead runs certification as well as other Power Platform training that can be conducted privately for your team, virtually or in-person. Email marketing@barhead.com for further details and pricing.
Payment
The fee for this course is $980 per attendee. Upon registering your interest below, you will receive an email from Barhead with invoice and payment instructions. Your registration for the course will not be confirmed until payment is made. You will have 2 business days to complete the payment. Otherwise, your spot in the training may no longer be available.
Registration closes on Friday, the 22nd of September.
For any questions, please reach out to us at marketing@barhead.com.
Refunds & Cancellation
If you can no longer attend the training, you are entitled to a full refund if you cancel before Friday, the 22nd of September.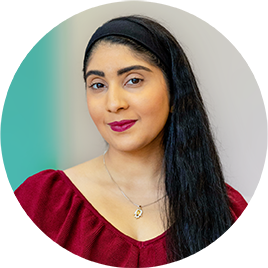 Rishona Elijah
Rishona Elijah, Microsoft MVP for Business Applications and a Microsoft Certified Trainer (MCT)
Rishona Elijah is a Microsoft MVP for Business Applications and a Microsoft Certified Trainer (MCT). She writes training material, is a speaker, runs a blog and is an instructor for LinkedIn Learning. As part of Barhead's Evangelism team, she runs regular training and events, and is passionate about empowering business users to realise the potential offered by Microsoft Solutions. In addition, Rishona volunteers as a Learning Expert and Power Up Champ for Microsoft where she helps people start their Power Platform journeys or prepare for a certification. Rishona has trained thousands of individuals on Power Platform and Dynamics 365, delivering impactful training sessions that showcases what they can achieve with the no-code/low-code tech, whether it's building their own app, chatbot, workflow or dashboard.