Workforce Management App
COVID-19
Return to Office & Beyond
Post COVID-19 return to office requires new management tools and policies. Customers need to understand where employees are currently working and where they have been working.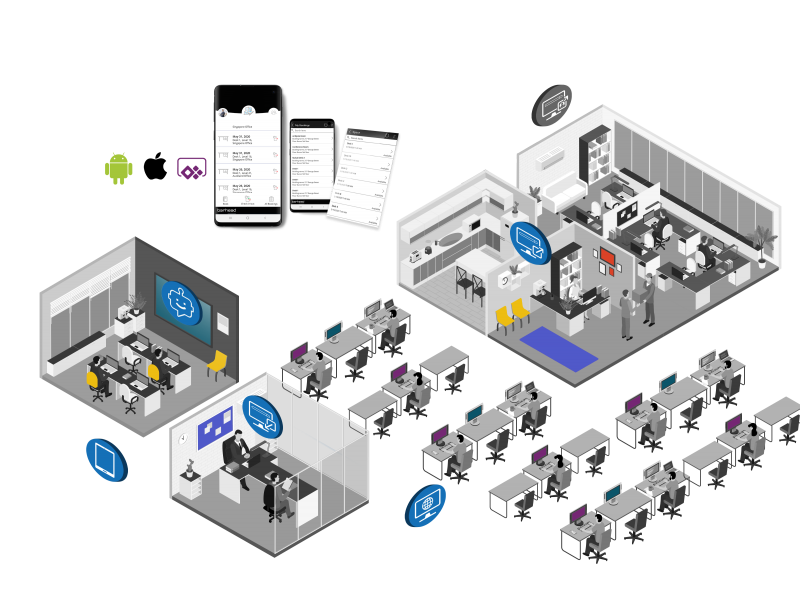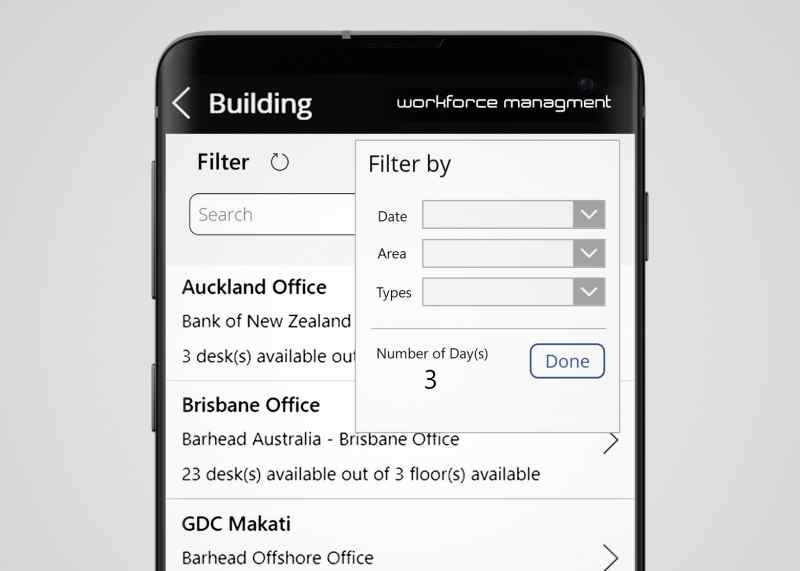 Location Listing
Building, Floor, Seat, Common Area
Location – Country, State, Street Address
Profiling – types of workspaces and available equipment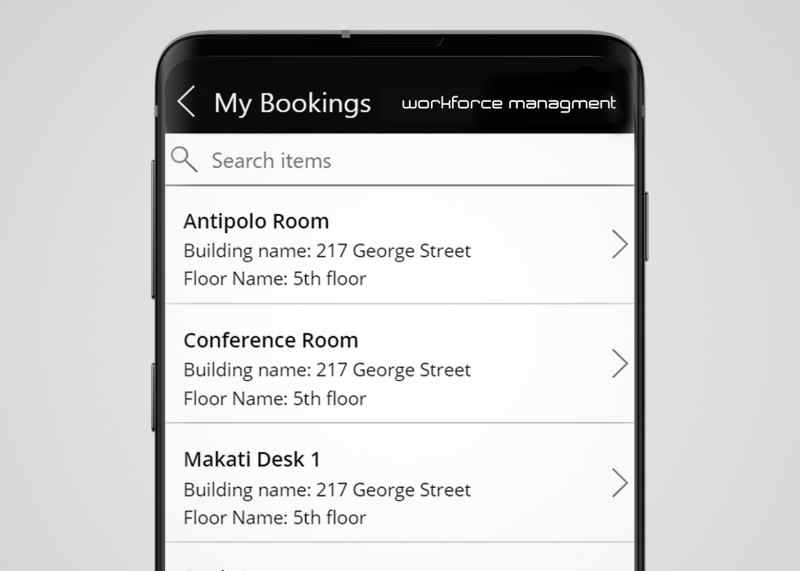 Reservation Engine
Book spaces – hourly, daily or block for the week. Search and select space profile – equipment, location, and team members.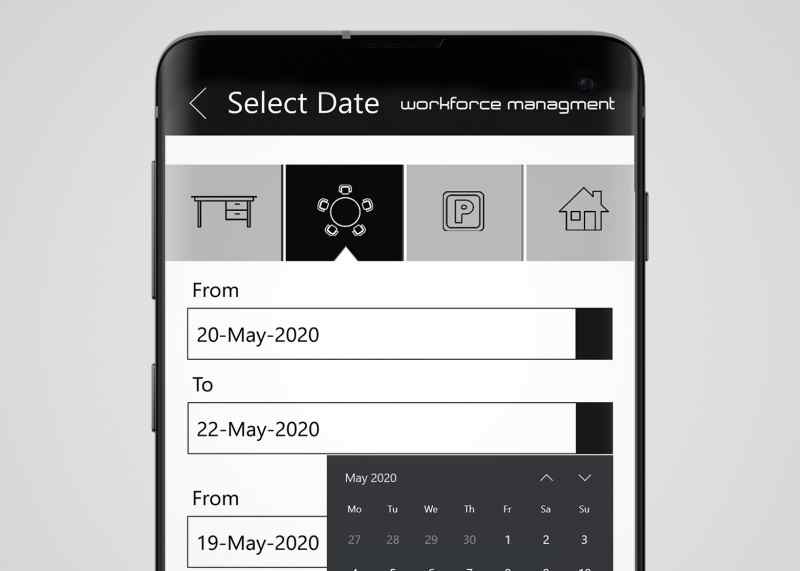 Check-in Function
Check-in and out of the workspace
Ad-hoc check-in for common areas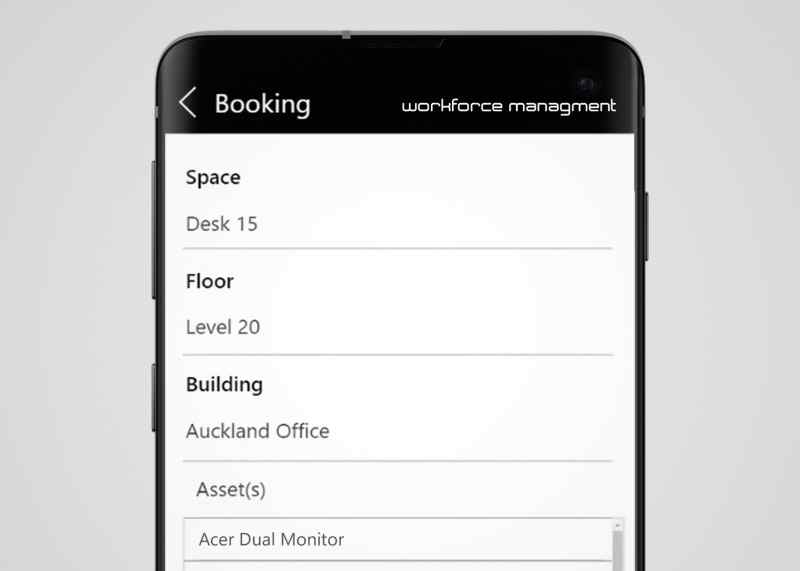 My Bookings View
View history
Make repeat booking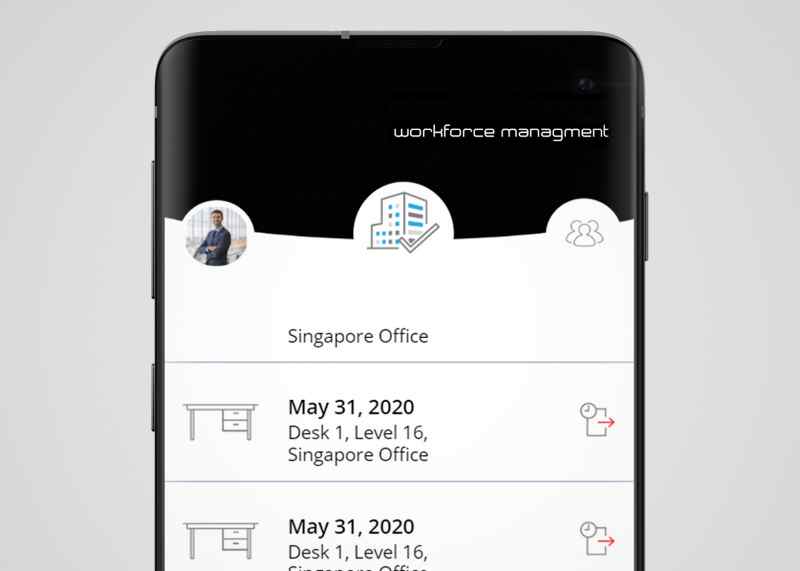 Track and Trace Reporting
View which employees used and will use the workspace
View nearby employees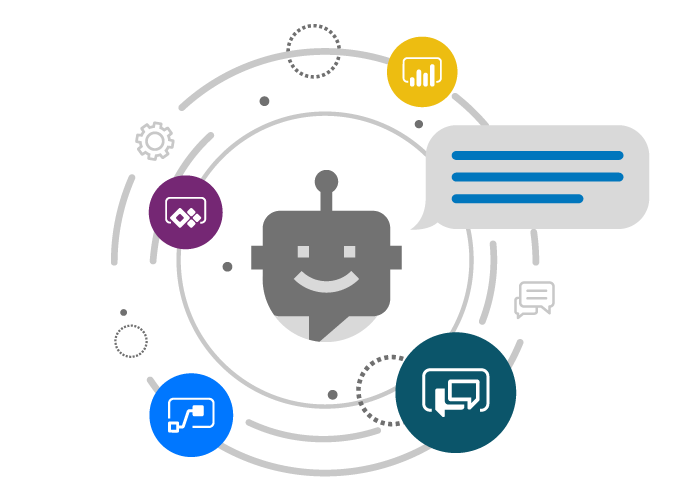 Chatbots & Power Virtual Agents
Let technology take you further – intelligence naturally embedded.
Modern & Secure Working
Work environments are multi-dimensional and dynamic. The combination of Power Platform, Microsoft Teams, Dynamics 365 and Azure are functional, secure and scalable.
People, Processes and Tools

Teams Workforce – the Hub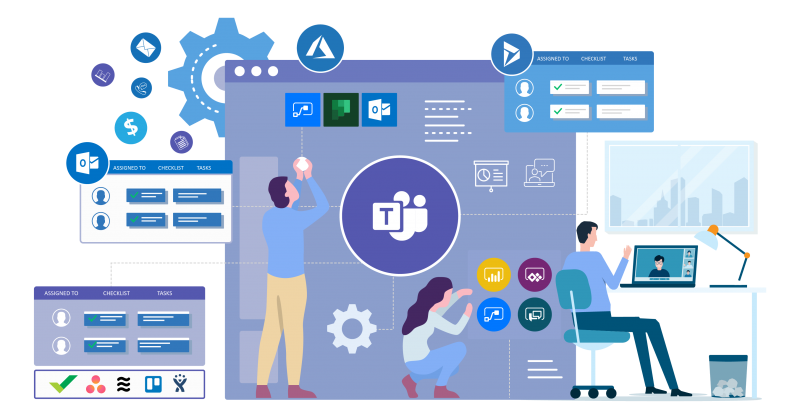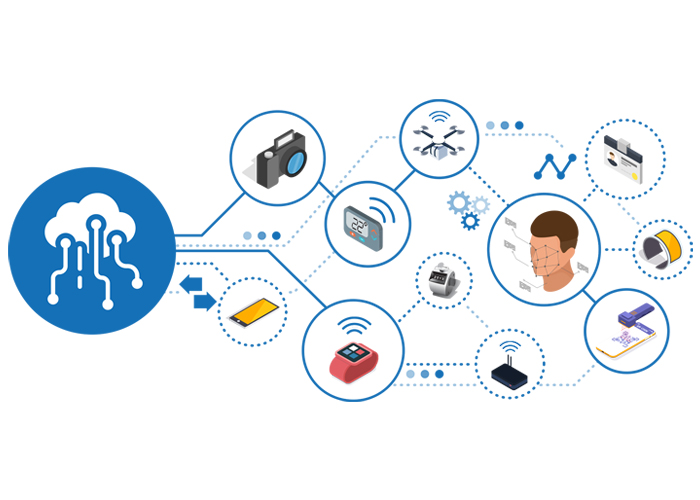 IoT and Building Asset Data Integration
Utilise data from your physical surroundings to drive further insight and actions using the Reekoh IoT Integration Cloud.
Pre-built integration to the Workforce Management App

Ready-to-use integrations to common IoT sensors and networks

Feed data to business workflow in assets and work order management applications (e.g. ServiceNow, IBM Maximo, SAP and more)

Incorporate solutions such as people counting, health stations (temperature, facial recognition), access control, I.D. scanners, desk check-ins and more
Barhead provides global enterprise level services
Power Platform tools ‒ Power Apps, Power Automate, Power BI and Power Virtual Agents

Business solutions for standalone apps, or apps that extend existing Microsoft solutions.

Pre-built solutions from Barhead's research and development team.

Deployment models, best practices and governance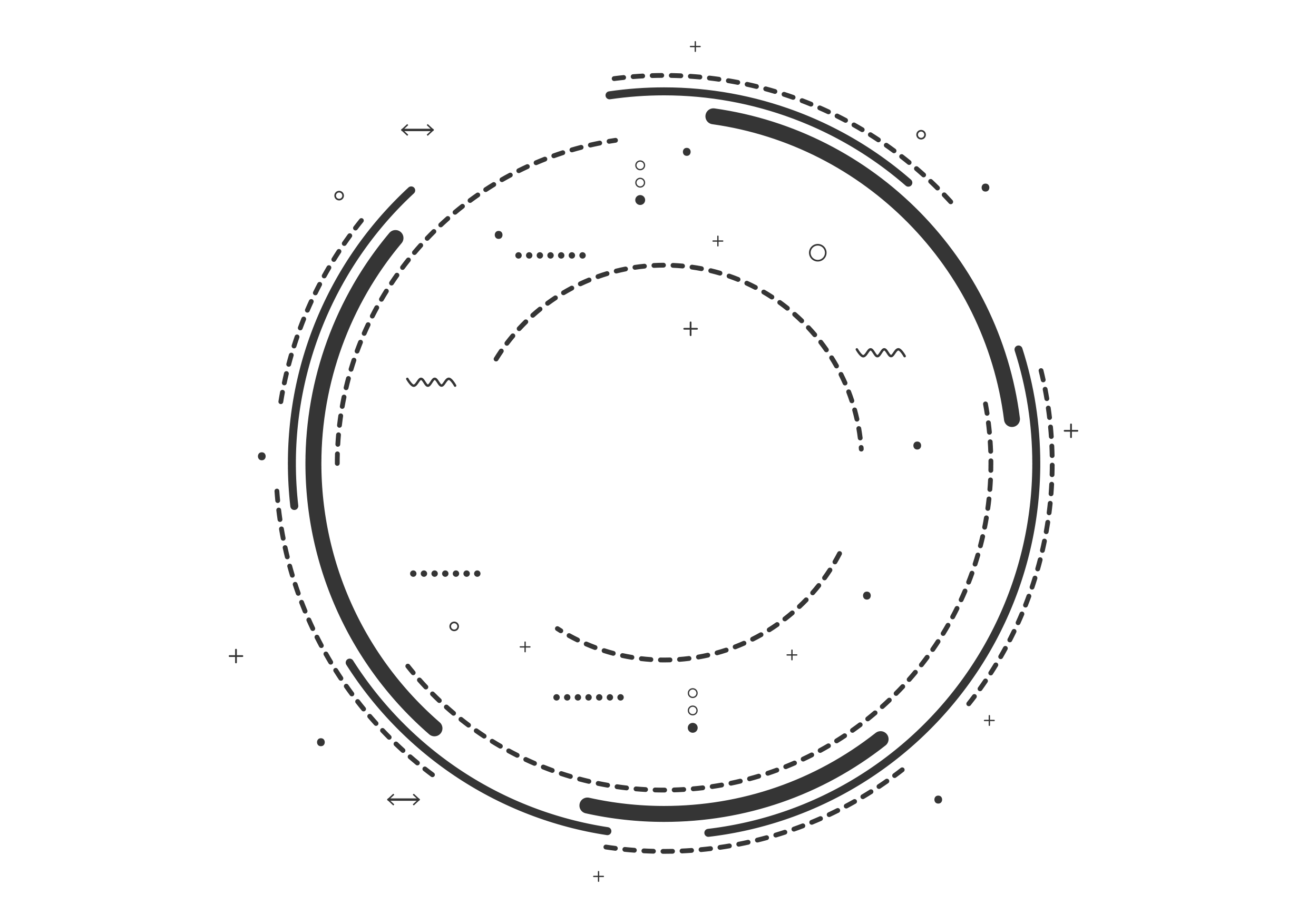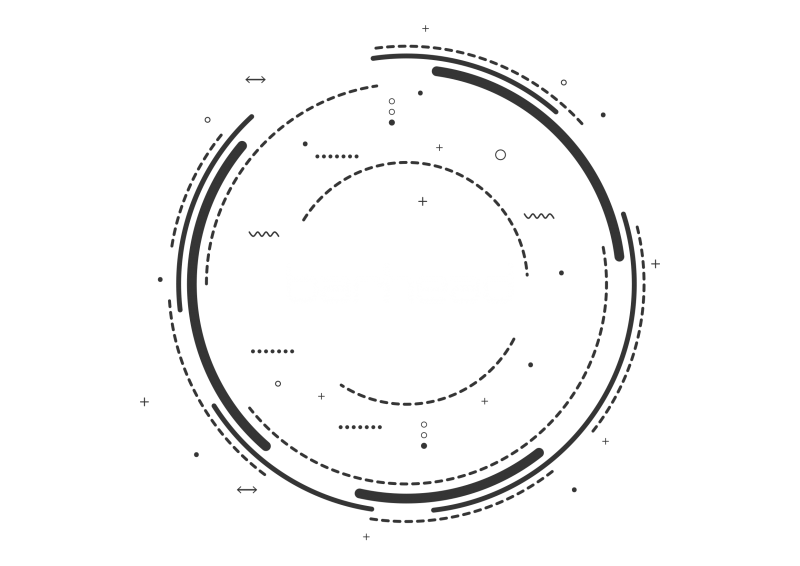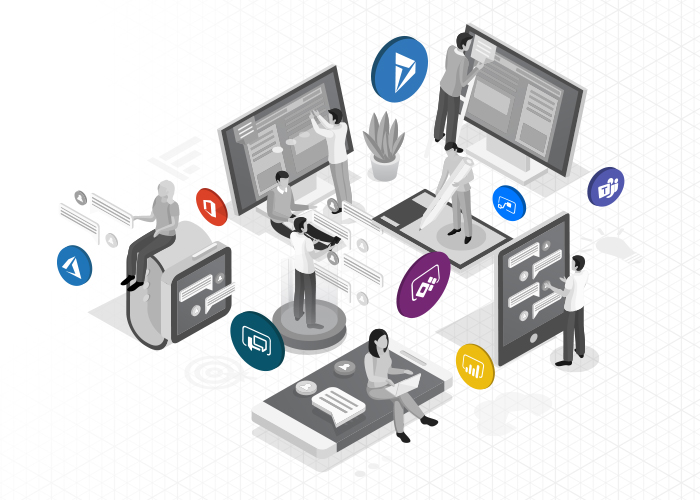 Typical Scenarios
Employee

Make advance workspace bookings
Check availability
Ad-hoc check-ins
Review bookings

Employer

Location listings and profiles
Manage capacity per floor
Trace and track reporting
Nearby reporting
Enable or disable space for booking
Work safety notification
Business Outcomes
Compliance with social distancing regulations

Visibility and monitoring of the workplace

Effectively manage and secure safety and well-being

Enabling return to office without compromising employees' safety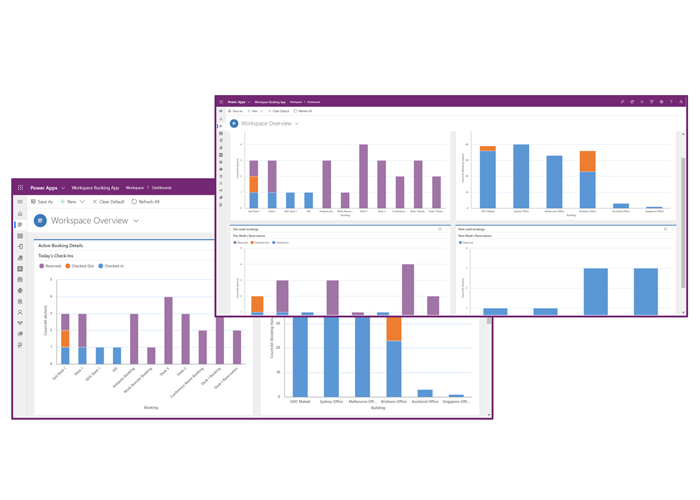 Use the app in any device such as your ipads or kiosks
Easily segment and book a space using your office's blue print
Create customisable reports for your admin users using Power Apps and Power BI
Monitor the use of your workspaces helping you make better decisions
Utilise Microsoft's Power Virtual Agents and Microsoft Teams to book spaces
Offerings and Delivery Models that are Tailored to Specific Demands
Leverage Microsoft Solutions and Realise Value Faster
Implementation Services
Governance – Assessment &  advice to establish a tailored governance framework.

Ideation Services – Facilitated ideation workshops to explore and validate solutions.

App Review – Review of existing apps against best practices with supporting findings and recommendations.

App Assessment – Assess new apps or migrating legacy apps onto the Power Platform.

App Roadmap – Define a strategy for building and implementing Power Apps.

Proof of Concept – Rapidly develop an application or solution to prove out Power Platform.

End-to-End  Solutions – Full project implementation.

Retainers – On-demand, near real-time advice across a broad set of functions.

Managed Services – A tailored agreement providing production support, applications and solutions.