10:00 AM – 10:30 AM  |  Virtual Event.
There are three key layers to a modern CRM: data, intelligence, and workflows. It's time to move away from the concept of a CRM focused on sales people entering their interactions with customers, to thinking in a customer-centric way about how a CRM can enable intelligent and personalised customer experience. Your CRM needs to be easy for sales people to use, guiding them with insights they find valuable and best practice automated workflows, rather than just forms over data.
Dynamics 365 Sales has undergone massive change and growth in the past few years, now providing a fast and fully responsive interface, mobile app, automated sequencing, relationship analytics, predictive scoring and forecasting, and bringing together the best of the Microsoft productivity, collaboration and intelligence tools in one app. Join us for this session as we outline the current state of what's possible with these tools, and the roadmap for the future of CRM.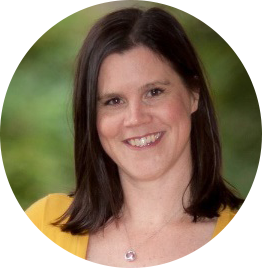 Lisa Crosbie
About the Speaker
Lisa Crosbie is a Microsoft Business Applications MVP and our Technology Evangelist for Dynamics 365 and the Power Platform. She has helped over 400 people get started with Power Apps through the App in a Day program, and is a regular presenter at Microsoft and community events. She runs demos, hackathons, workshops, training sessions, and events at Barhead Solutions to help customers learn about the emerging technologies in the Microsoft Business Applications platform, and understand how they can be used to solve business problems.