About the Briefing
Imagine having a holistic view of your customers or accounts – transactional data like online/offline purchases and behavioral data like social media activities, website interactions, offer engagement, and help desk interactions – all unified into a single customer profile. Now imagine you could realise the full potential of that data quickly, with a ready-to-go, flexible, and secure cloud platform. 
Customer Insights is an advanced customer analytics offering that enables you to unify and understand your customer data to derive insights that power personalised experiences and processes. It enriches customer data and lets you maintain full control over your customer data for data security, governance, and compliance. 
Join us at this briefing to learn how you can use Customer Insights to connect your data with ease, transform and unify customer data intelligently, and then turn your data into an asset that provides you with insights and the ability to deliver personalised experiences through 1:1 interactions, relevant offers, or product recommendations, all at the right time and right place/device. 
Light breakfast will be provided.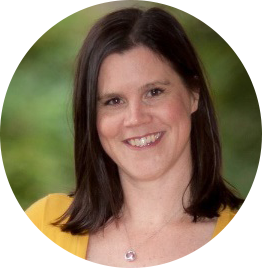 Lisa Crosbie
About the Speaker
Lisa Crosbie is a Microsoft Business Applications MVP and our Technology Evangelist for Dynamics 365 and the Power Platform. She has helped over 400 people get started with Power Apps through the App in a Day program, and is a regular presenter at Microsoft and community events. She runs demos, hackathons, workshops, training sessions, and events at Barhead Solutions to help customers learn about the emerging technologies in the Microsoft Business Applications platform, and understand how they can be used to solve business problems.