11:00 AM – 12:00 PM  |  Webinar.
About the Webinar
Customers have a high expectation of being able to use self-service first, across a range of channels and devices, with a seamless, consistent and personalised service experience. Do you have a bot to automate answering routine questions, or are those still taking up the time of your staff and customers? Bots can be hard to create and expensive to maintain, especially if you are working with disconnected systems behind the scenes. Power Virtual Agents offers a way to remove those barriers and make bots easy. 
Power Virtual Agents empowers your subject matter experts to be directly involved in building a bot, using a guided, no-code graphical interface. It is built on the Power Platform and Microsoft Bot Framework, providing limitless connectivity and extensibility, allowing you to connect your bot to your siloed business systems, and automating the action needed to answer and resolve customer questions. 
Join us for this webinar to learn how you can use Power Virtual Agents to build a bot  that will engage your customers with natural, conversational AI, personalise your service, and provide you with powerful built-in metrics and insights to allow you to continuously improve your bot and decide what topics to build next.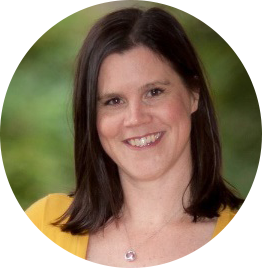 Lisa Crosbie
About the Speaker
Lisa Crosbie is a Microsoft Business Applications MVP and our Technology Evangelist for Dynamics 365 and the Power Platform. She has helped over 400 people get started with Power Apps through the App in a Day program, and is a regular presenter at Microsoft and community events. She runs demos, hackathons, workshops, training sessions, and events at Barhead Solutions to help customers learn about the emerging technologies in the Microsoft Business Applications platform, and understand how they can be used to solve business problems.