About the Webinar
Customer Insights is an advanced customer analytics offering that enables every organisation to unify and understand its customer data to derive insights that power personalised experiences and processes.  
With powerful data unification tools at its core, Customer Insights supports the creation of a unified customer profile, allowing organisations to leverage transactional, observational and behavioural data from both Microsoft applications and any 3rd party application sources. 
Customer Insights also enables the management of dynamic and static customer segments along with deep integration into Dynamics 365 Sales, Customer Service and Marketing applications, Power Apps, 3rd party marketing automation systems and the generation of leading indicator and KPI data visualisations. 
This full day lab is ideal for data administrators, business analysts or business users. You will learn how to set up, configure and use Customer Insights – ingesting and unifying data, calculating measures, creating segments and more. This lab will allow you to get hands on experience with Customer Insights, Power Apps, Power Automate, Power BI and the Common Data Service. 
The lab includes guided learning, sample data sets and step-by-step instructions for individuals to experience this new capability in a day.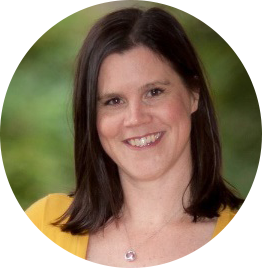 Lisa Crosbie
About the Speaker
Lisa Crosbie is a Microsoft Business Applications MVP and our Technology Evangelist for Dynamics 365 and the Power Platform. She has helped over 400 people get started with Power Apps through the App in a Day program, and is a regular presenter at Microsoft and community events. She runs demos, hackathons, workshops, training sessions, and events at Barhead Solutions to help customers learn about the emerging technologies in the Microsoft Business Applications platform, and understand how they can be used to solve business problems.