Long-time Barhead employees Risa, Jaja and Paul recently joined the company's Melbourne and Brisbane teams as part of the strategic migration program for employees. As part of the program, Barhead provided support for its employees' entire immigration process, from seeking advice from an immigration lawyer right down to the processing of the documents.
The pandemic threw a spanner in the works, but after an extended delay, the company officially restarted the program to help its most talented employees further grow in their careers as well as optimise operations in both its Australia-based offices and Philippine-based Global Delivery Centre (GDC).
What was the journey like for the trio, and how did they come across an opportunity like this? Barhead interviewed them for this blog post.
Startup days, growing pains and crowning achievements
Risa, Jaja and Paul have been with Barhead since the company's infancy, when it was just a startup. Having been with Barhead for almost 20 years collectively, the trio have experienced some of the company's growing pains. However, despite the significant challenges it faced at the time, Barhead managed to grow at an impressive pace, with the company racking up multiple awards on the global stage over the years. Most notably, Barhead won this year's Microsoft Partner of the Year Community Response award ­– the third consecutive time it's been recognised in the global Partner of the Year awards.
What made the trio stay at Barhead, despite the unique challenges that come with working at a startup? 'Aside from the free beer?,'Jaja wondered out loud. 'The company culture and opportunities,' she answered. Risa explained, 'Our team uses the latest Microsoft Power Platform features, which means there are plenty of opportunities to try new things.' She adds that working with a Microsoft Gold partner, like Barhead, also gives you opportunities to work on innovative solutions, like Consensus. Consensus is Barhead's very own contract lifecycle and matter management solution, for which the company won the distinction of – something which Risa is especially proud of. Meanwhile, Paul said he is proud of the  industry packs (ready-made demo applications) his team built, two of which are now sitting in the Customer Digital Experience space.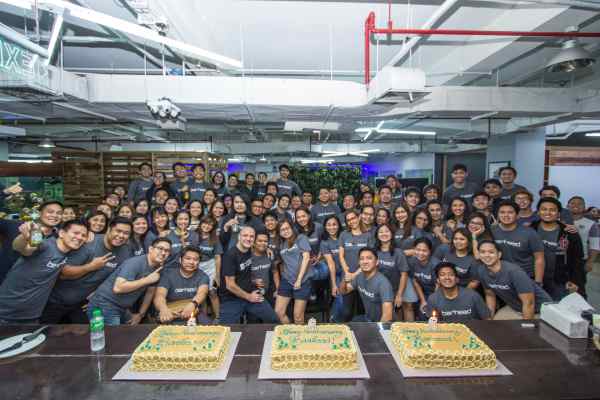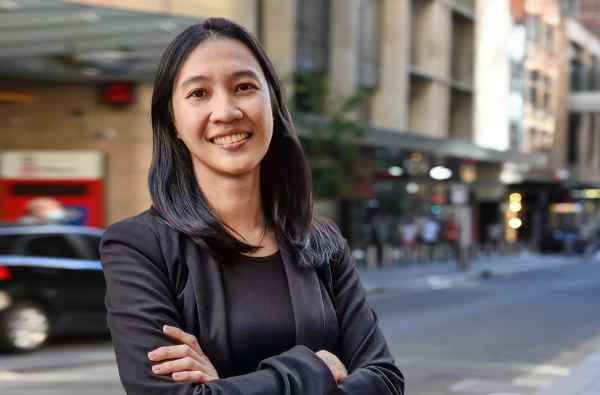 Why Melbourne?
Before the pandemic, Barhead had already announced potential job openings in its Sydney, Melbourne and Brisbane offices for employees working at the GDC. Upon seeing an internal post by Barhead co-founder John Orrock, Paul leapt at the chance to relocate to Australia. 'Fortune favours the bold,' he said with a smile. Jaja, on the other hand, recalled that she wanted to explore more opportunities and step out of her comfort zone. 'That's why I took the opportunity,' she said.
Risa revealed she was given the chance to choose from any of Barhead's three office locations in Australia. However, she ­– and Jaja ­– chose Melbourne because of the city's cultural diversity. 'I just love the overall vibe of the city,' she exclaimed.
The two of them have already started exploring the city many considered to be Australia's cultural and culinary capital, but what they're most excited about are their new roles in the Melbourne office. Risa and Jaja will be joining the Melbourne team as Functional Consultants who will help the team deliver great solutions that bring value to our customers and their business.
The scope of the project Risa will soon be handling requires her to wear different hats as a Functional Consultant, Business Analyst and Project Manager, but she's up for the challenge. Jaja, on the other hand, is excited to be working on some projects for Barhead's multi-awarded Not-for-Profit practice.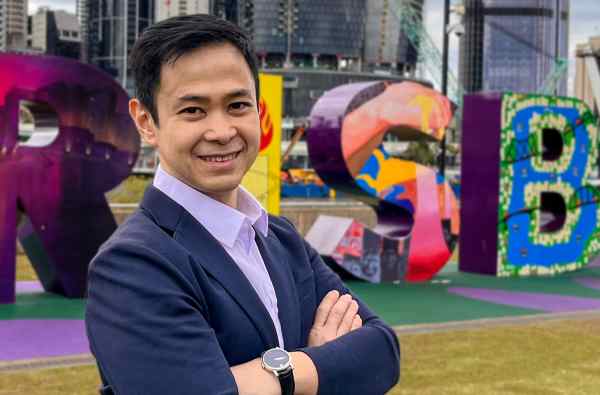 A red-carpet welcome in Brisbane

Paul, on the other hand, was assigned to Barhead's office in sunny Brisbane, where Jovanie Zayas from the tight-knit Brisbane team was waiting at the airport to personally drive Paul and his family to their hotel.
In his first week at the office, the Brisbane team surprised Paul with a little welcome package that included cricket set a rugby ball and – you guessed it – Vegemite! Now that he and his family are in Australia, Paul is looking forward to spending more time with the Brisbane team, having more face-to-face interactions with customers to allow him to understand their needs better and is thankful for the opportunities Barhead and Australia has given to him and his family, particularly his 9-year-old daughter.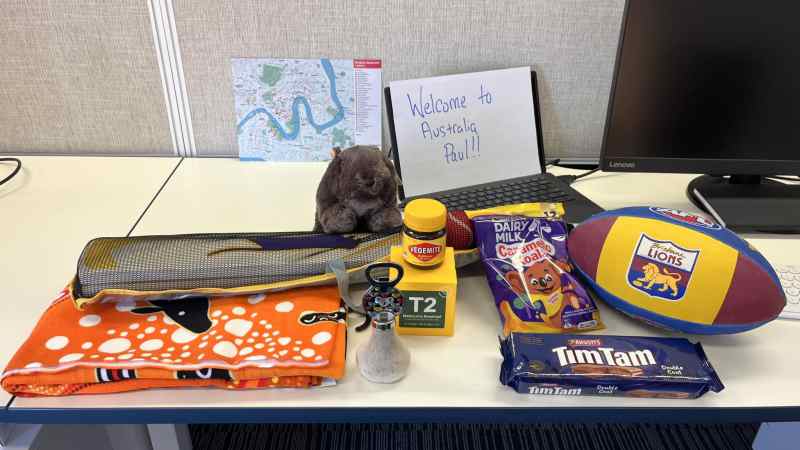 Want to work with an award-winning Microsoft Partner?
Barhead is looking for talented and dedicated professionals to help us grow! If you want to work with the latest Microsoft solutions are looking for new opportunities, visit our website at https://barhead.com/careers/.
Miguel is a Marketing Communications Specialist at Barhead Solutions. He has more than five years of experience in content writing and enjoys distilling hard-to-digest information into more accessible content.