Satya Nadella, CEO, Microsoft, keeps it down-to-earth as he opens this year's Inspire.  Satya led Microsoft's transformation to the cloud infrastructure and services business, paving the way for Microsoft to outperform competitors in the market. During Inspire, Satya earns the trust and confidence of his audience by talking about the impactful role of Microsoft and its partners in changing people's lives around the world. 'We are only successful when we make those countries and communities more successful,' Satya said.
Happening from 14 to 15 July 2021, the annual event gathers Microsoft partners and customers for the latest innovations in the intelligent Microsoft cloud, powering an ecosystem of digital leaders and visionaries in helping businesses and organisations around the world adapt and thrive amidst challenges. Now in its 2nd year of going virtual since the pandemic, Microsoft Inspire used technology creatively to make people feel like they were in a room together.
Here at Barhead, we pick up the highlights of Satya's keynote as we continue to provide cutting-edge business solutions with Microsoft Dynamics 365 and Power Platform. Below are the differentiating aspects of the Microsoft cloud and its new capabilities from no other than Satya Nadella himself.
1.      'The Microsoft Cloud is the only Cloud that helps you build sovereignty over your own data and your customer relationships.'
'Every organisation now has the opportunity to ensure their own data is being used for their benefit,' said Satya. One catch here is that some 'digital aggregators' may take your data and charge you to reach your customers. Microsoft differentiates its offerings by providing customers with the freedom to query their data at any scale.
Keep information accessible across the organisation by eliminating internal and external silos. With Microsoft technology, you can work real-time on incoming information and get AI-infused analytics and predictions for your business.
'Going forward, every business will need to reimagine the entirety of its customer experience. This requires a 360-degree view of your customers with the ability to turn insights into action in real-time,' said Satya. In today's world, data is critical to businesses. Microsoft helps you organise your data so you can have an optimal understanding of customers.
Interestingly, Satya ranks the latest Power Business Intelligence (BI) and Dynamics 365 capabilities alongside Azure developments on data management and governance. With Synapse link in Power BI and Dynamics 365, predictive and analytical applications are being reinvigorated in ways we haven't seen before.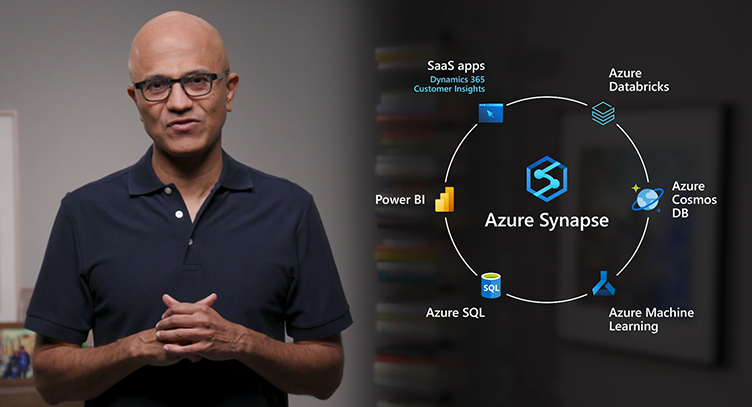 2.      'The Microsoft Cloud is the only Cloud that provides a developer tool chain for everyone, no matter the technical experience.'
'Just like how Office revolutionised productivity gains for knowledge workers, Power Platform is doing the same for domain experts,' said Satya. Power Platform makes it possible to develop apps, automate workflows, create chatbots and dashboards without learning code.
As every organisation looks to modernise and build their own digital capability, there is a rapid increase of students, teachers, data analysts and scientists who study application development. With Power Platform, Microsoft democratises creation—empowering people, from citizen developers to D365 experts, with the tools they need to provide solutions to their communities and organisations.
For businesses, this means the chance to transform whole systems and differentiate themselves from the market with their own creative technologies. This year, Ernst & Young developed a repeatable Power Platform solution, helping multiple banks manage the complexity of handling loans and paycheck protection. Meanwhile, Coca Cola United and Happiest Minds automated orders for new Coca Cola vending machines using Power Automate, Azure Data Factory, Azure DevOps, and Azure SQL.
Satya also reiterated how important the role of developers is now. The world is experiencing a surge of developers across industries and geographies like never before. The number of developers has been increasing faster at non-tech companies. To help developers write code better, Microsoft offers rich and powerful AI capabilities and a co-pilot feature in partnership with Open AI.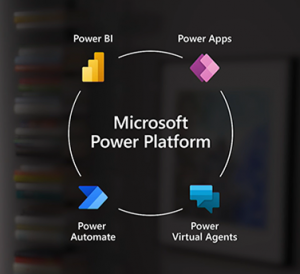 .
'Power Platform is the next generation business process automation and productivity suite that is being used by nearly 16 million monthly active users. We're seeing people in every industry built on it and scale their impact,' said Satya.
Even more exciting, Microsoft and Open AI have announced the power of GPD 3 on Power Platform early this year. 'If you can describe what you want to do in natural language, GPD 3 will generate a list of the most relevant Power effects formulas for you to choose from. The code writes itself,' Satya explained.
Game-changer is not an overstatement, and it is clear to see why the Power Platform community is excited about this. GPD 3 bridges the gap between computer and human language. Because of it, we can see a future where everyone can become a developer.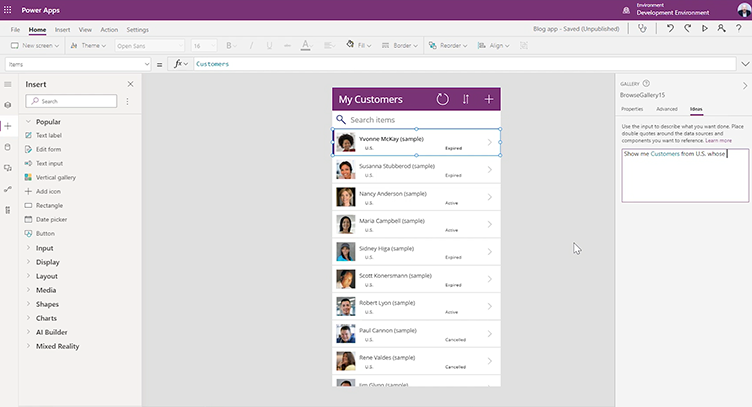 .
3.      'There's an amazing reinforcing circuit between Microsoft Teams, Power Platform, Dynamics 365, and your own applications that no other Cloud offers.'
'Learning in the flow of work will be critical for every employee's growth and success in the future, where people can work from anywhere,' said Satya. He emphasised the paradox that work-from-home taught us in the past year: people wanted to work from anywhere but still needed the feeling of being connected in a room.
Microsoft pushes against this paradox with collaborative apps such as Teams, where everything begins. Teams have 145M daily active users, double the number a year ago, and it supports everything an organisation needs to function anywhere, like meeting, chatting, collaborating and more.
'Think about what you can accomplish when you bring together people, communications, business process, and the impact you can have,' Satya remarked. With a surge of Teams users because of COVID-19, Microsoft develops layouts for Teams to make users feel more connected.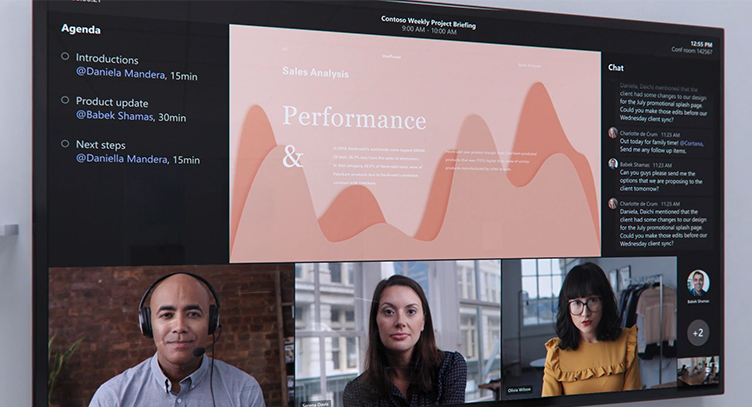 .
Making Teams even more powerful is its seamless integration with Power Platform and Dynamics 365. Dynamics 365 and Teams give Microsoft the edge in breaking down silos between communications and business processes. Meanwhile, with Power Platform, you can connect Teams with low code apps and automate processes for knowledge and frontline workers.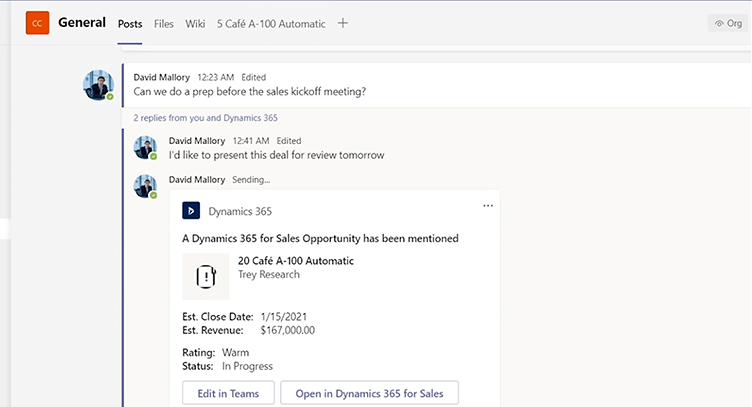 .
Already, we can see the future of hybrid work (physical and online): sharing files, updating across the team and unlocking new opportunities for collaboration. With this, Satya announces that users of Teams can now access, view and edit Microsoft Dynamics 365 data in Teams even without a D365 license. Microsoft is not charging an extra cost to help customers increase their productivity.
Inspiring innovation with Microsoft
During the latter part of his keynote, Satya also talks about how industries accelerate their digital adoption. In healthcare, telehealth is the new expectation of patients. In manufacturing, companies are continuously investing in digital factories, while in retail, 75% of consumers have evolved into new shopping behaviour. Last year, Microsoft introduced industry cloud offerings for financial services, healthcare, manufacturing, not-for-profits and more.
Moreover, Satya brings into focus the importance of industry transformation and corporate responsibility through digital technology. 'In the years to come, I believe digital capability building around sustainability, there'll be perhaps as critical for businesses as a CRM is for sales and ERP for finance today,' the CEO said.
Finally, Satya recognises how Microsoft continues to expand and generate jobs. The secret to Microsoft's continued growth in the market is keeping trust in its foundation. As always, Microsoft is the reliable partner whom we can count on to lead the coming digital revolutions.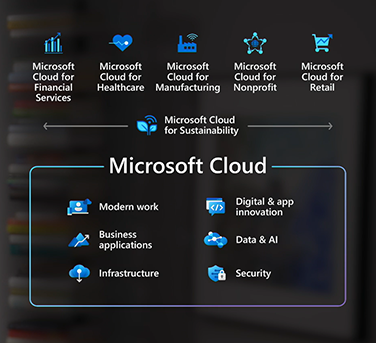 Barhead experiences Inspire
Barhead, an IT consulting firm specialising in providing industry solutions with Microsoft Dynamics 365 and Power Platform, actively participated in several Inspire sessions, with Ken Struthers, CEO, Barhead Solutions, being spotted at the In Focus session held July 14, 2021.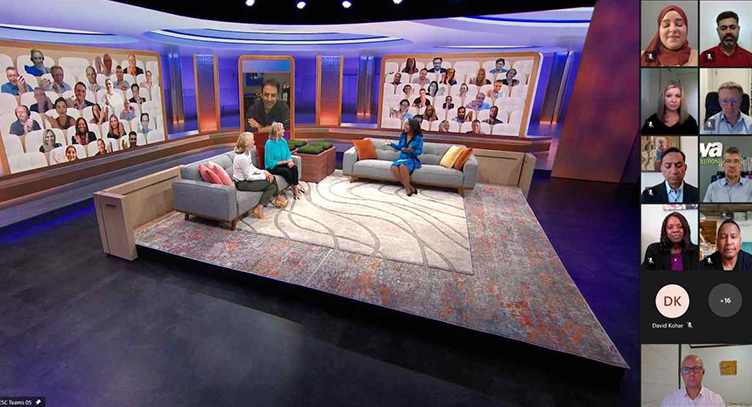 .
Barhead was a Finalist for the 2021 Microsoft Partner of the Year Awards for not one but two global categories—the Power Apps and Power Automate Award and Community Response Award.
Sharing the same spirit of innovation with Microsoft, Barhead improved inconsistencies in the Smart Farm of Tassal Group with Dynamics 365 and has developed 10 Power Apps solutions to aid daily operations. With Clearspace, an office workforce management app, Barhead empowered the Bureau of Meteorology (BoM) and National Roads and Motorists' Association (NRMA) in resuming their essential services while observing social distancing and health protocols at their offices.