It is safe to say that 2020 will be one of the most unforgettable years in history. The world was unprepared for the COVID-19 pandemic, and everyone was deeply impacted. Nevertheless, we continue to march on into the new year more or less still intact and ready for whatever may come next. In spite of all the challenges, we are extremely grateful for all of the achievements and opportunities that came our way this year. We developed new solutions, helped digitalise businesses, won inspiring awards, and strengthened our commitment to the NFP sector. 
Before we welcome the new year, join us as we revisit some of Barhead's proudest moments in 2020.
2020/2021 Inner Circle for Microsoft Business Applications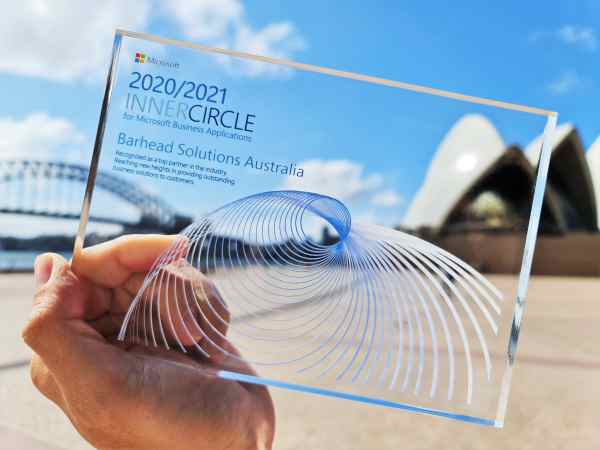 One of Barhead's earliest achievements this year was the 2020/2021 Inner Circle for Microsoft Business Applications. This elite group of partners represents the top 1% of Microsoft global partners in sales and innovation. Barhead was given this distinction during Microsoft Inspire, the annual premier partner event, which took place virtually on July 20-21, 2020.
Barhead CEO and Co-founder Ken Struthers had this to say about the distinction: "The Barhead team is 100% focused on Microsoft and Business Applications. That the team's commitment and dedication is again recognised with such a prestigious award is a fitting testament to their efforts and to those of our customers."
Co-founder John Orrock added: "The Inner Circle Award further validates our continued investment and Microsoft's recognition of our performance and capability within Business Applications. As a leading Microsoft Partner in Australia, we are thankful for Microsoft's continued support and trust in our business and drive to modernise our customers' processes and solutions."
2020 Microsoft Partner of the Year for Social Impact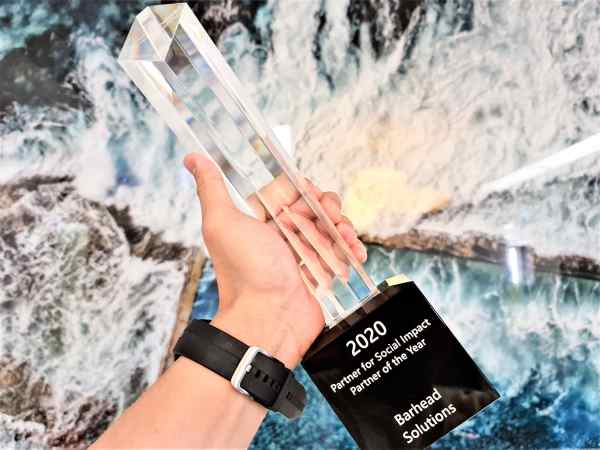 When the COVID-19 lockdown began, YMCA Victoria had to stand down many of its employees. Luckily, the Australian government announced the JobKeeper subsidy which provided AUD 1,500 each fortnight for eligible employees. YMCA Victoria immediately asked for Barhead for a solution that could fast track and ensure the successful application of their stood down employees.
Through Power Apps, Microsoft's low-code platform for building custom business solutions, Barhead was able to build a powerful solution that processed 5,000 records within a two-day turnaround time. "Timelines were quite strict," YMCA's Executive Head of Technology and Strategy Shane Riddle said. "Barhead were fantastic – the way they approached it was agile in the extreme."
This solution garnered Barhead the Microsoft Partner of the Year Award for Social Impact which is given to partners who show excellence in innovation and implementation of customer solutions dedicated to the NFP sector. Barhead's Power Platform and Dynamics 365 experts – led by Head of Professional Services David Hodgson – look forward to delivering more efficient and innovative solutions powered by Microsoft technologies.
Rona (COVID-19 Bot)
As expected, organisations had plenty of questions about COVID-19. To help answer those questions, Barhead leveraged Microsoft's Power Virtual Agents to build Rona, a bot that answers questions about the pandemic and its impact on the workplace. It can answer questions regarding working from home, travel restrictions, and details about COVID-19 and its symptoms.
This solution was created by one of Barhead's Business Application Specialists, Linda Petz, with Australia's local context and language in mind. This results in an ease of use and naturally flowing conversations. Through customisable answers to specific organisational queries, it enables businesses to communicate relevant information to their teams quickly and accurately.
Workforce Management App
Most employees are now returning to the workplace after months of working from home. To ease them through this transition, Barhead came up with the Workforce Management App which helps organisations implement new management tools and policies in line with the new normal.
Through Power Platform's low-code tools – Power Apps, Power Automate, Power BI and Power Virtual Agents – this solution manages office spaces, meeting rooms, common areas and shared facilities to ensure strict compliance to social distancing. With advanced analytics, visual dashboards and integration with Microsoft Teams and Azure, it promotes safety, productivity and collaboration within the workplace.
As of this writing, the Power Platform Team (led by Mike Medves) is working to enhance the solution so that it can properly address the problems that organisations are facing at the moment. Stay tuned for the new version of the solution which will be launched next year!

Fundraising and Engagement
Back in October, Microsoft launched the new Fundraising and Engagement CRM solution, a first-party solution dedicated to not-for-profits (NFP). Built on Dynamics 365 for Sales with native Microsoft capabilities, it helps NFPs grow and retain their donor base through automation and advanced analytics. Recently, Barhead introduced the solution through a webinar delivered by our NFP Director Amanda Stenson and Microsoft MVP and Technology Evangelist Lisa Crosbie.
Barhead has a dedicated NFP practice and has developed strong and positive relationships with various organisations. Along with Amanda Stenson, NFP Capability Lead Stephanus Natawardaja and NFP Delivery Director James Plenderleith are thrilled to continue supporting NFP organisations in Australia and beyond via Fundraising and Engagement.
Capability Building and External Efforts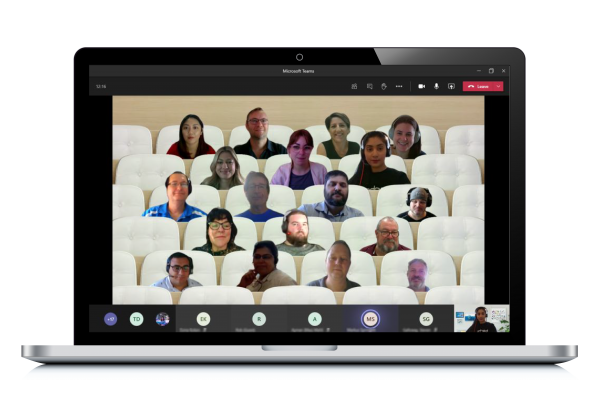 Barhead has been helping organisations build capabilities through virtual trainings and events. Our Evangelist Team, consisting of Microsoft MVP Lisa Crosbie and Rishona Elijah, had over 5,000 people registered and 2,000 people trained from more than 1,300 different companies through a total of 140 sessions this 2020. Despite the pandemic, they were able to provide trainings that consistently satisfied attendees. Stay tuned for next year, because we have plenty more in store!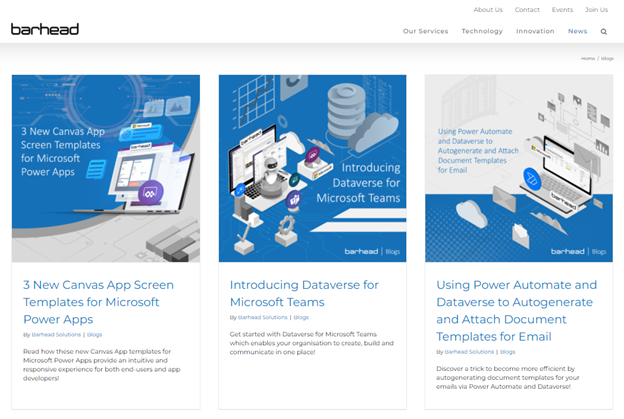 This year, Barhead Solutions' Marketing Team, managed by Alvin Paronda, focused on evolving content strategy by sharing tips and tricks through our website's blog section to help build Dynamics 365 and Power Platform capabilities. Contributed by Barhead's top Power Platform and Dynamics 365 experts, they aim to educate users and inspire further innovation.
Through regular LinkedIn updates, we helped spread the latest Microsoft news to ensure that users stay up-to-date. We've gained over 6,500 followers on LinkedIn, and it continues to grow each day. The Marketing Team has also helped Barhead gain attention from different publications such as ARN, CRN, and F&P Magazine.
While working remotely for most of the year, our Global Delivery Center Operations Head Thea Yambao and the rest of the Philippines Team continued to deliver services for our Australian customers. From the safety of their homes, they successfully completed projects and provided Microsoft solutions that significantly improved the business processes of a number of companies.
A message to our customers
None of our achievements would have been possible without the trust and support of our customers. On behalf of our Head of Sales Jennifer Maritz and her whole team, please allow us to express our gratitude for entrusting us with the digitisation of your business processes. This has strengthened our commitment to providing the best possible Power Platform and Dynamics 365 services.
An early Christmas present

Lisa Crosbie created a fun and challenging Christmas-themed quiz through Microsoft Power Apps! You must be able to log into Power Apps to play this game. The license that comes with Office 365 will be enough. If you do not have a license, you can get started by signing up for the free Community Plan and start your Power Apps learning and maker journey.
Instructions
Download this zip file – Christmas Quiz Power App
Open Power Apps (make.powerapps.com) and login with your account
Click on Apps in the left hand menu
Click on "Import Canvas App" from the top menu options
Click on the Upload button and find the zip file which you downloaded in the first step and select it.  The message at the bottom of the screen will say – "Uploading your package…" Wait until that has finished. Do not navigate away.
Click on the Import button
You will then be able to launch the app from the Apps menu on the left hand menu
Head to Lisa's blog to download the app and get the complete instructions.
What's next?
We have many more Microsoft blogs, events and trainings planned for next year! Simply check our events calendar to know which ones you and your organisation can benefit from the most. Read more about our achievements as covered by CRN and ARN. Subscribe to our website to stay up-to-date with our offerings, and contact us if you require our Power Platform and Dynamics 365 services. Get regular updates when you follow us on LinkedIn, Facebook, Twitter and Instagram.