Office safety and collaboration hurdles are the most salient challenges of a hybrid workplace. Decision makers want and need to prioritise employee safety without sacrificing business productivity or customer satisfaction. Not to mention companies need to offer job seekers and employees more flexible work options to attract and retain talent. As COVID restrictions remain in place and employees return to the office, companies will need to find more innovative ways to maintain safety in the office and manage the transition to a hybrid work environment.
In response to the COVID pandemic, Barhead Solutions developed Clearspace, a comprehensive return to office workforce management solution. The app helps organisations manage flexible offices and monitor employee traffic with proper physical distancing procedures as well as overall office space utilisation.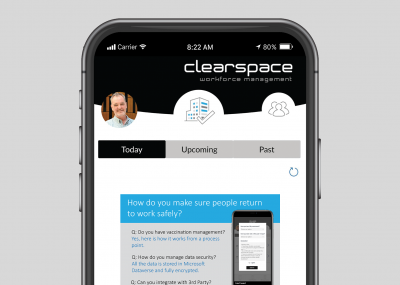 .
Verifying employees' vaccination records
To lower the risk of workspace incidents, employees can check their vaccine records when they book a workspace or check into the office using the Clearspace app. Office workers can also access a vaccination management portal, which managers can use to keep track of their employees' vaccination status.
The vaccination management portal can be integrated with existing HR systems, giving managers and decision makers a single, unified view of employee data. Barhead respects data privacy, so the Clearspace team made sure data entered into the portal or app remains confidential.
.
Streamlining the booking and check-in process
Employees can remotely book a workspace or a meeting room using the mobile app, giving them flexibility when planning their day at the office. With highly accurate layouts of office areas, they can easily visualise where they will be working. Thanks to the streamlined process, the entire booking procedure can be finished in as little as two minutes. Upon arriving at the office, employees can check in by scanning a QR code using their mobile app.
Clearspace also helps managers control and tighten access to workspaces. The app can be configured to connect to IoT sensors, scanners, networks and integration cloud platforms such as Reekoh, which can connect to health stations to check the temperature of each employee that checks in.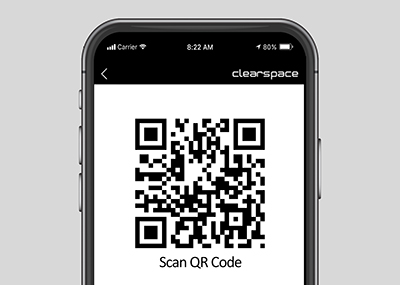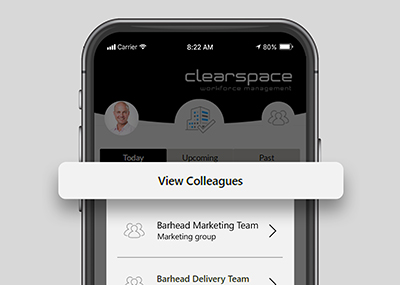 .
Improving the employee experience
Without being physically present in the office, co-workers can find out when and where their colleagues will be working by using Clearspace's Friend Finder feature. Using the mobile app, office workers can view their colleagues' bookings, helping them plan in-person meetings to manage their day efficiently.
aa.
.
Ensuring compliance with social distancing protocols and managing floor capacity
To ensure employees maintain physical distancing within the office, managers can monitor the number of occupants per work area and the total number of employees in every building using Clearspace's model-driven app. Managers and key decision makers can also use the visual dashboards to keep track of the number of bookable spaces in different offices and the available floor capacity in each building.
aa.
.
Managing workplace incidents
In the event of a workplace incident, managers can quickly identify potential cases by conducting activity tracing using Clearspace. On the model-driven app, decision makers can check employees' activity data, e.g. employee-to-employee interactions, employee-to-guest interactions and use of common areas as well as generate incident reports for contact tracing efforts. Incident reports and the data of potential cases are all safely stored on the Microsoft Cloud.
Harnessing advanced analytics
Clearspace—which is built on the Power Platform—can do more than just track and trace potential COVID cases or manage workspaces. What Clearspace does is harness Power BI's advanced analytics to provide actionable insights for decision makers. Using actionable data-driven insights, decision makers can reshape work policy to maximise employee productivity and manage COVID risks as well as reassess their need for office spaces to cut real estate and operational costs.
About the Author: John Ji 
John Ji is Barhead's Product Manager for Clearspace. He has more than seven years of experience in product design and management as well as an extensive background in UX and consulting. In his current role, John is focused on solving customer problems with simple and effective solutions and building user-friendly business products on the Microsoft Cloud.