11:00 AM – 12:00 PM  |

Virtual Event.
Maintaining and improving a current CRM platform should be strategic, cost-effective and well-planned. Business objectives need to be reassessed and considered with emphasis on strategic planning, systems improvement and best practices sharing. 
Through its native integration with the broad Microsoft ecosystem and diverse branches with unique functionalities, Dynamics 365 can be the CRM system to help businesses remain resilient and future-proof.   
Hear from Barhead Solutions CEO Ken Struthers and our top Microsoft experts as they share the importance and advantages of investing on Dynamics 365, the right choice for your CRM platform.  
Why attend this event? 
Ken Struthers will not only give advice regarding the business benefits of migrating to Dynamics 365. As an expert in both Microsoft and Salesforce, he will share what matters most for him and his customers.  
In the past, Ken has run GlobalOne and Cloud Sherpas, which are both successful companies and Salesforce partners. Currently, he is the co-founder and CEO of Barhead Solutions, an award-winning consulting firm focused on Microsoft Business Applications such as Dynamics 365 and Power Platform. 
Know the importance of building a strategic CRM platform and discover how Microsoft and Dynamics 365 helped him win customers in Australia. 
Agenda 
Benefits and advantages of 

a

 CRM platform (Salesforce and Dynamics 365)

 

Misconceptions of using Dynamics 365

 

Use cases and success stories

How to

 seamlessly

 migrate between CRM systems (m

ethods and 

best practices

)

 

 
Make the right decisions by registering now! 
Please note that an in-person session was previously available for this event. However, to ensure the safety of all attendees, we have decided to hold a purely virtual event. We hope you understand.
Ken Struthers
About the Speaker
Ken Struthers is the co-founder and CEO of Barhead Solutions. He has more than a decade of experience working in the CRM world, specifically Salesforce and Dynamics 365. Dedicated to the quality delivery of CRM and enterprise solutions in Australia, he has worked with various customers different industries such as Financial Services and the Not-for-Profit sector.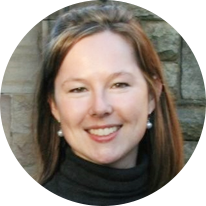 Amelia Slack Smith
About the Speaker
Amelia Slack Smith is a solution specialist from Microsoft. She is focused on accelerating Digital Transformation of Australian businesses through the use of Dynamics 365. Dynamics 365 helps you capture new business opportunities by breaking down the silos between CRM and ERP and infusing data and intelligence of the Microsoft cloud.