11:00 AM – 12:00 PM  |  Virtual Event.
Accelerate sales with Dynamics 365 and Office 365
In this briefing session, learn how you can use the Office 365 tools you already know to accelerate the sales process with Dynamics 365, and how connected data can provide your sellers with powerful insights to help them close more deals.
We will cover how to:
streamline collaboration by enabling users to manage communications, tasks and appointments without switching back and forth between their email and CRM systems.
use Excel for reporting and data entry without leaving their CRM
leverage Word templates to create client-facing proposals quickly and easily
use Microsoft Teams to collaborate on complex deals
monitor relationship health across multiple channels
help sellers manage their pipeline effectively with next best action suggestions and opportunity scoring
Join us for this end to end demonstration, with time for questions and answers, to see how you can use the intelligence derived from connected data to boost conversion rates and drive transformative business results.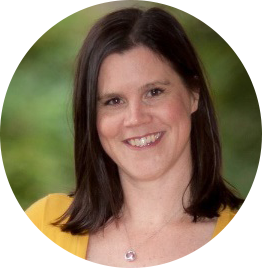 Lisa Crosbie
About the Speaker
Lisa Crosbie is a Microsoft Business Applications MVP and our Technology Evangelist for Dynamics 365 and the Power Platform. She has helped over 400 people get started with Power Apps through the App in a Day program, and is a regular presenter at Microsoft and community events. She runs demos, hackathons, workshops, training sessions, and events at Barhead Solutions to help customers learn about the emerging technologies in the Microsoft Business Applications platform, and understand how they can be used to solve business problems.