9:00 AM – 12:00 PM  | Virtual Event.
Introduction to AI Builder (Half Day Workshop)
AI Builder is the low code artificial intelligence platform that supports the Power Platform, enabling you to bring AI into your business applications and processes using a wizard-style interface – no code or specialist AI knowledge required. You can use AI Builder to predict outcomes, detect objects from images, classify text, automatically process forms, detect sentiment and more.
In this session, we will take you through a short introduction to the AI Builder, demonstrate the current models, highlight some brand new features, and let you know what's coming up on the roadmap for the next 6 months. Then we'll kick off the workshop, where you will work through lab-based materials (step by step instructions) and have a chance to chat to our team about ways you could use AI builder to automate and improve your business processes.
This workshop will give you a chance to get hands-on experience with two of the AI Builder Models – Object Detection (count and recognise objects in an image), and Form Processing (automatically extract text from your forms). We will also leave you with a bonus lab on the Prediction model (predict a binary outcome based on historical data) and other learning resources to have more fun later.
We are having huge success hosting our lab-based events virtually through Microsoft Teams. You don't need to be a regular Teams user to join – we will provide you with a link to join when your registration is confirmed, and our presenter will take you through how to share your screen to help work through the labs. We will provide you with lab-based materials and instructions, and a login to a training environment to work in – just need to log in from wherever you are, and join the learning.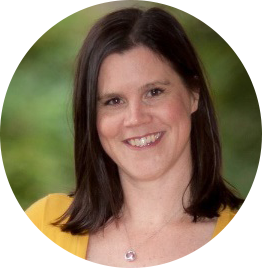 Lisa Crosbie
About the Speaker
Lisa Crosbie is a Microsoft Business Applications MVP and our Technology Evangelist for Dynamics 365 and the Power Platform. She has helped over 400 people get started with Power Apps through the App in a Day program, and is a regular presenter at Microsoft and community events. She runs demos, hackathons, workshops, training sessions, and events at Barhead Solutions to help customers learn about the emerging technologies in the Microsoft Business Applications platform, and understand how they can be used to solve business problems.