Last week, Microsoft released the Dynamics 365 and Power Platform roadmap for October 2021 – March 2022, as the Wave 2 2021 release.  There is plenty to look forward to – here's my take on the most important new features to help you plan ahead.
Dynamics 365 and Teams Integration
You can expect a series of new capabilities when you integrate Dynamics 365 and Microsoft Teams, enabling sellers to be more productive and collaborative than ever and providing fully connected experiences.  You can now keep users in the flow of work, rather than the context switching that comes with working across multiple applications.
View and edit Dynamics 365 records in Teams – at no additional cost
Microsoft is now making it possible for everyone in an organisation to collaborate on Dynamics 365 records with Collaborative Apps in Teams. You can now invite anyone to view and collaborate on customer records in Teams at no additional cost, unlocking your Dynamics 365 data to anyone in the organisation without the licensing cost usually associated with this. This is a unique offering in the business applications marketplace and makes it possible for you to collaborate more efficiently and productively to speed up your sales cycles.
Teams Meetings Integration
The connection between Dynamics 365 and Microsoft Teams will soon also extend to integration with Teams meetings. What does this provide? A seamless embedded experience where participants can view all the details about the opportunity during a sales call – including the names and job roles of the stakeholders, relationship health of the opportunity, recent activities and the ability to view and create notes in Dynamics 365 right from the side panel in the meeting.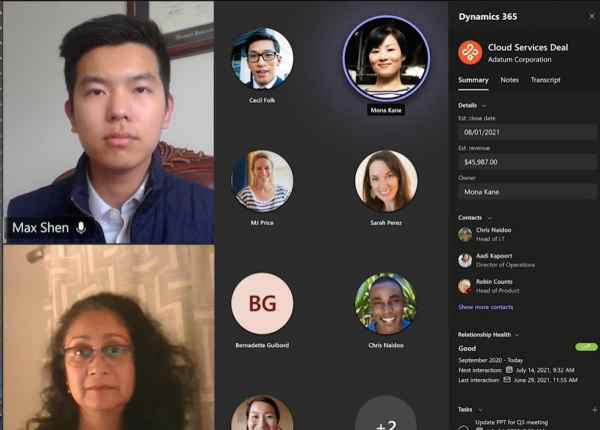 Send automated chat notifications
We will also have chat notifications from Dynamics 365 to Teams – @ mentioning someone in the Dynamics timeline notifies that person in Teams, making it faster and easier to collaborate and stay updated with the latest information in a sales cycle. The intelligent Sales Assistant in Dynamics 365, which surfaces the seller's next best action suggestions, also triggers notifications in Teams.
Customer Journey Orchestration
Earlier in the year, Microsoft announced new Customer Journey Orchestration capabilities in Dynamics 365 Marketing. Moving away from the traditional marketing automation, which groups segments of like customers for communications, customer journey orchestration allows you to trigger highly personalised communications based on real-time events across all touchpoints with your organisation – marketing, sales and service. With this release wave, you will be able to add Power Automate flows to your customer journey, using the 475+ connectors in the platform to trigger actions across all your systems. Customer Journey Orchestration can now be positioned as the central hub for automation for your organisation.
Lead Management in Dynamics 365 Sales
This release wave brings new features to Dynamics 365 Sales that help generate and nurture leads, which are highly valuable to those using lead acquisition services. You will now be able to integrate your third-party lead generation service with Dynamics 365 Sales to bring new leads into your CRM and (where the service allows) identify similar leads to the ones you are likely to have success with. There will also be automated AI to help you clean up and deduplicate your lead data.
Sales Mobile
Earlier this year, we saw the release of a new native mobile app for Dynamics 365 Sales, putting the information sellers need in their hands and making it easier for them to access and update customer and opportunity data, take notes, and prepare for meetings. This release wave includes a host of new features to extend the capabilities so sellers can log and share information effortlessly, including the ability to scan business cards and handwritten notes, and new features for working with calls, including activity creation and automatic call transcription.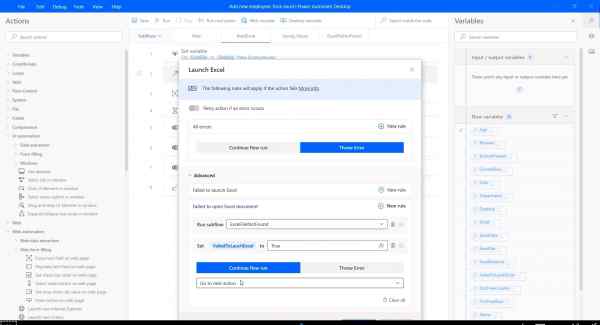 Want to know more?
I have put together a video taking you through my Top 10 features in 10 minutes, which you'll find here.
We will be running roadmap briefing sessions for our customers and sharing the highlights of the new features as they are released. To stay up to date, you can follow us on LinkedIn or go to our Contact Us page to schedule a briefing session for your organisation.
Lisa Crosbie is a Microsoft Business Applications MVP and our Technology Evangelist for Dynamics 365 and the Power Platform. She has helped over 5,000 people get started with Power Apps through the App in a Day program, and is a regular presenter at Microsoft and community events. She runs demos, hackathons, workshops, training sessions, and events at Barhead Solutions to help customers learn about the emerging technologies in the Microsoft Business Applications platform, and understand how they can be used to solve business problems.