The future of app development and working on the cloud
At the heart of all Microsoft products is a compelling mission to enable and empower its users. Every day, trillions of people depend on Microsoft Office and the whole suite of Microsoft Cloud tools available in accomplishing tasks and making milestones.
In 2016, Microsoft surprised its supporters with the Power Platform. This software lets users easily create apps, reports, triggers, chatbots and more, paving the way for centralised and intelligent systems that can seamlessly connect with your existing tools. To this day and age, Microsoft's innovations continue to influence and transform people's lives.
Barhead Solutions is a specialised IT consulting firm leveraging the power of Microsoft Power Platform and Dynamics 365 to unlock business growth. Barhead offers enablement workshops on Power Platform, whether you are a citizen developer without prior knowledge or an IT professional already working with Dynamics 365. Through these workshops, you can quickly learn how to use Excel-like expressions in creating apps, flows, dashboards and chatbots for your business.
What is the Power Platform?
Power Platform is a cutting-edge yet approachable Microsoft technology that lets you create apps and chatbots, automate workflows, analyze data and more in a matter of days and without having to learn code. It has four main product offerings—Power Business Intelligence, Power Apps, Power Automate and Power Virtual Agents. Knowing about these four products will help you understand what Power Platform can do exactly.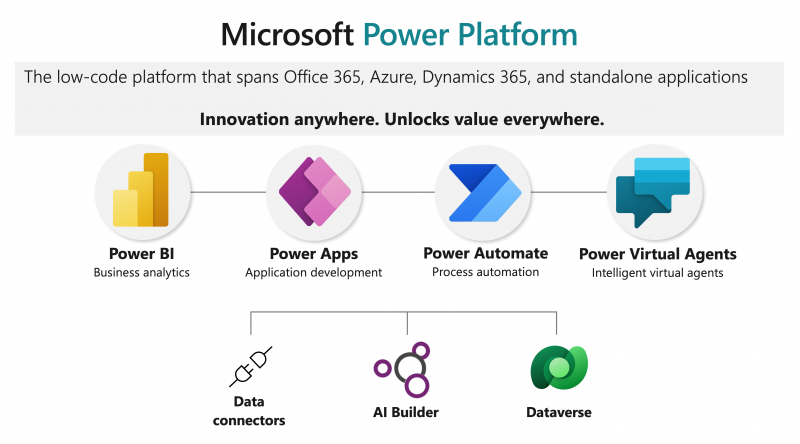 The 4 product offerings of Microsoft Power Platform
Allow me to walk you through some helpful Microsoft developments and capabilities as I learn them for the first time myself. Hopefully, this blog can be helpful in your personalised business journey, coming up with modern and creative solutions to everyday challenges.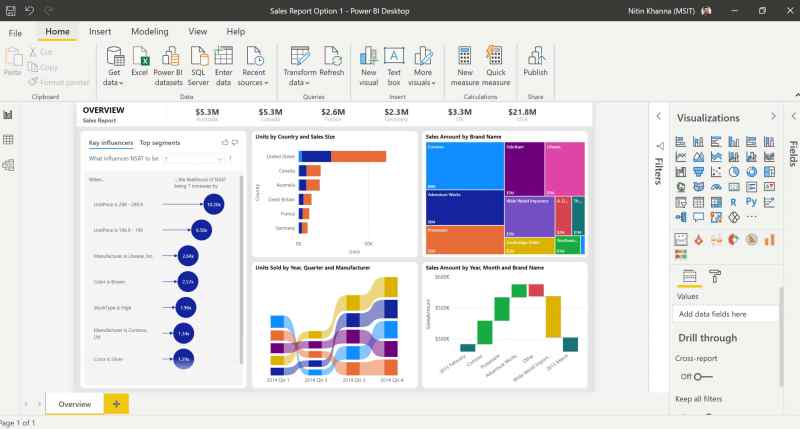 Power Business Intelligence (Power BI)
The socials we know today have one substantial advantage over traditional advertising—socials can provide quantitative data on engagement through measuring the likes, shares and comments in a post. Similarly, growing companies accumulate a massive amount of data from various departments, and always, the best ones look to data to make critical decisions.
The importance of intelligent reports in a data-driven society cannot be said enough. With Power Business Intelligence (Power BI), an organisation obtains, unifies and analyses AI-infused insights and recommendations from many sources to help them make the best decisions. Moreover, Power BI lets you create immersive reports that provide actionable insights. Its interactive dashboards provide information at your fingertips and allow you to visualise impactful data.
Power Apps
Remember when you first downloaded an app on your mobile device? Apps have become part of our everyday lives. If you want to build applications that can access your company data and run on the cloud, Power Apps can help you do that. Make web and mobile apps to solve IT inconsistencies or add creativity and efficiency to your business. The sky is the limit when thinking about the functions and features you want your app to have.
Most interesting is that companies can now train their personnel from various departments to create the apps they need to optimise business performance. Imagine an app with a booking function to help facilitate social distancing at the office during COVID-19? Check out Clearspace, Barhead's low-code app. Like other apps created on Power Platform, Clearspace is a repeatable and scalable solution. You can make a small idea come to life and watch it grow into something life-changing for many people later.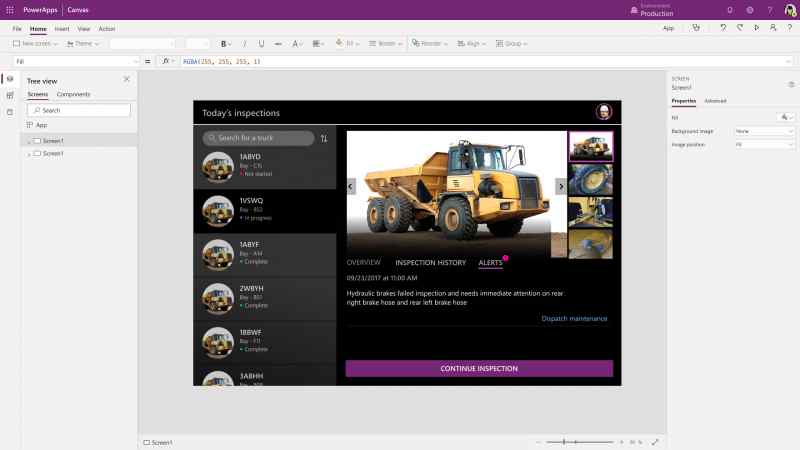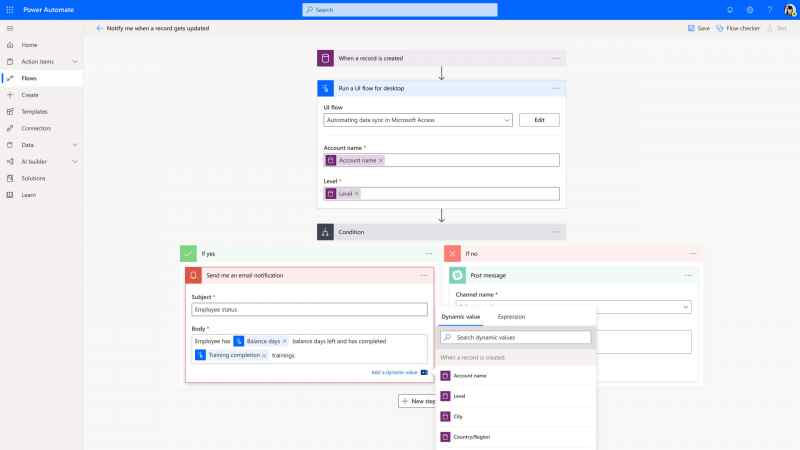 Power Automate
In a high-functioning environment, simple tasks can quickly become a chore because of the bulk of things to do and repeat. For instance, when customers make online purchases, staff need to email customer receipts right after receiving payment. Most likely, they need automation to handle this task consistently and on a larger scale. Retail shops are just one example. Manufacturing, finance and non-profit industries can also benefit from automated flows to be more efficient.
Power Automate allows you to create customised flows for your business. It connects with hundreds of apps and services so that you only need to figure out which applications you want to speak together. For instance, you can get notified of negative tweets about your company, and you can respond with an automatic 'how can I help you?' email.  With the correct flows, your team can focus on high-level tasks and enjoy the work they do.
Power Virtual Agents
Chatbots are changing sales and customer support operations around the world. With a faster turnaround on requests, chatbots revolutionise communication, not just for customers but also for call centre agents who are slowed down by repetitive spiels and lack of real-time access to customer data.
Power Virtual Agents is relatively new as compared to Power BI, Power Apps, and Power Automate. But just like its older siblings, Power VA seamlessly connects with Power Platform and is also infused with intelligence. With Power Virtual Agents, you can build chatbots that effectively engage with customers and assist real-life agents in the daily grind. Respond faster to queries, organise commonly asked questions, generate a ticket for an inquiry—these chatbots are friendly, intelligent and trustworthy.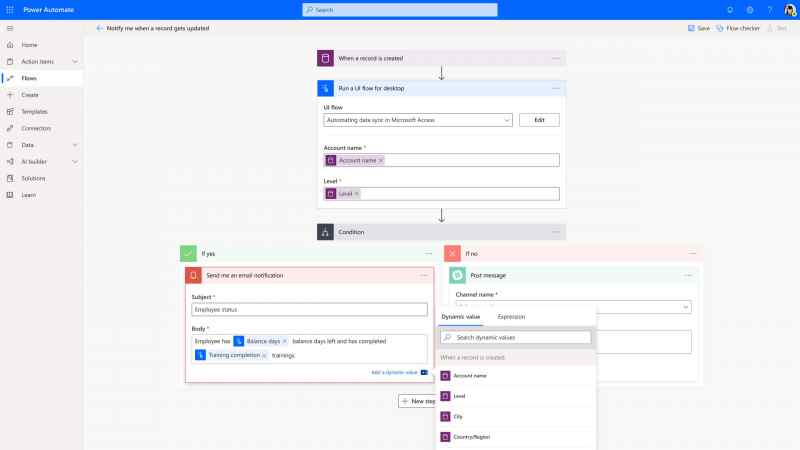 More than just a sum of its parts
One by one, the four product offerings of Power Platform are impressive. But it is when you bring them together and connect them with other Microsoft products that Power Platform's potential begins to shine brightly. Power Platform works with Office 365, Dynamics 365, Azure, and hundreds of other apps, providing end-to-end business solutions that push against current limits.
By working with Microsoft, a reliable and experienced brand, the possibilities are both exciting and reassuring. You can grow your business without worrying that the system you have cannot keep up. Microsoft has your back every step of the way, from offline work to the cloud.
Meanwhile, Barhead helps you get the best of your Microsoft investment, encouraging out-of-the-box ideas, optimising systems in your business, collaborating with and empowering your employees with our Power Platform offerings and Dynamics 356 services. You can rely on our specialised consultants to find the most complex solutions while saving time and resources for your company. Let us get ready for what is next together.