Forecasting licensing demand and costs is one of the trickiest parts of deploying low-code apps on Power Platform. Since each user needs an individual licence to use Power Apps, companies and developers need to estimate the number of app users before deploying the actual app.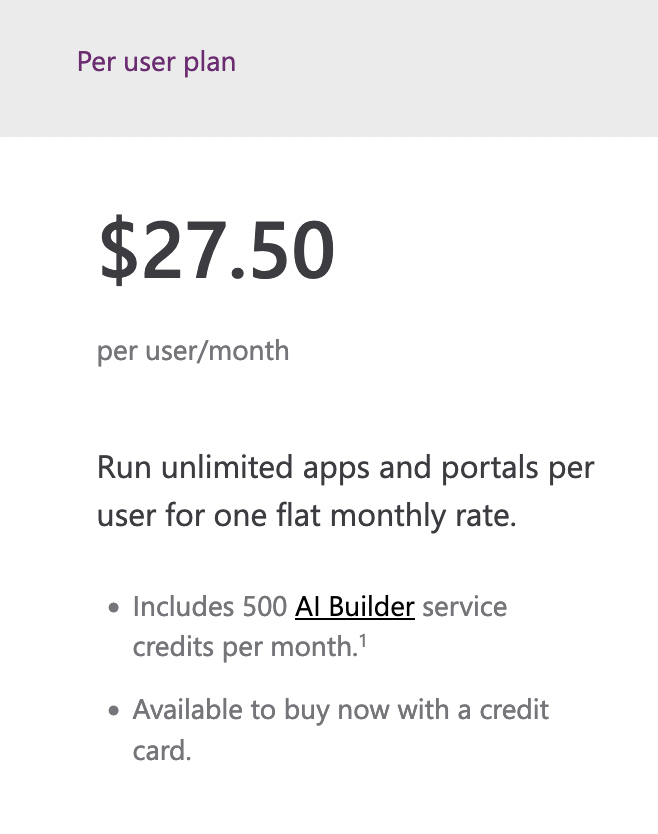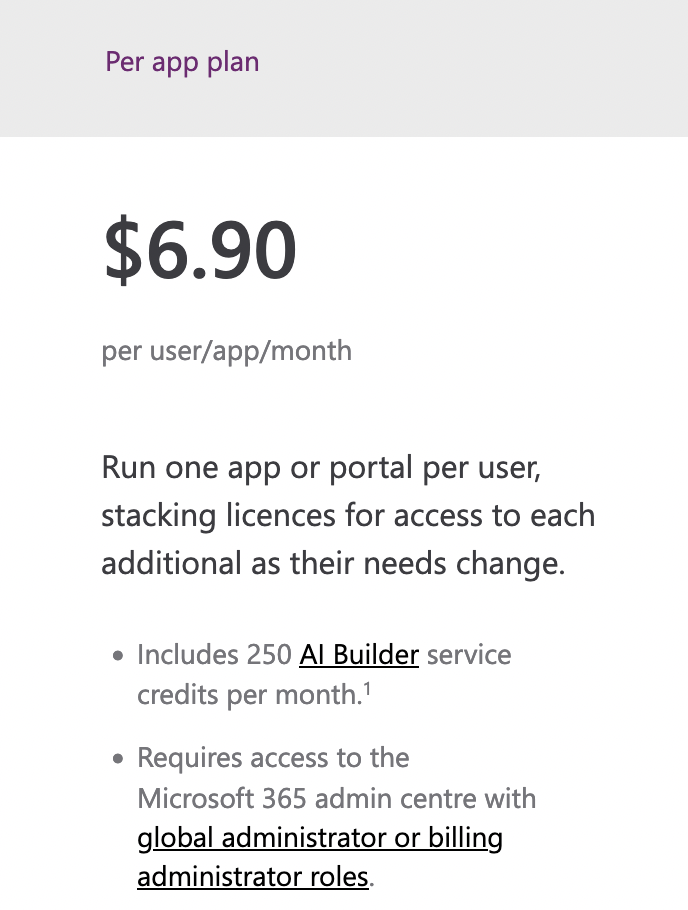 Companies and developers have two licensing options: the per user licence and the per app licence. Under the per user licence, users can access any low-code app built on the Power Platform. The top-level per user licensing plan is ideal for companies who rely heavily on Power Apps for their day-to-day operations or developers who deploy a large number of apps using the Power Platform, but may be too pricey for companies who need to deploy only one or two apps.
The per app licensing plan is more ideal for companies with employees who only use one to three apps per day. Under the plan, companies will only be charged a monthly fee per app per user. However, the problem with these two licensing options is that they do not give a lot of flexibility for companies and developers. That's why Microsoft recently introduced the pay-as-you-go licensing plan as a third option.
Paying only for users who use the app
The pay-as-you-go plan charges companies per unique active user, making it ideal for companies with apps that have a large user base but are only used occasionally. In this sense, the pay-as-you-go plan is like the per app plan, but with a significant difference: the former only charges companies per unique active user. A user is considered active if they use the app at least once every month. Regardless of how many times they log into or use the app, they will be only counted as one active user.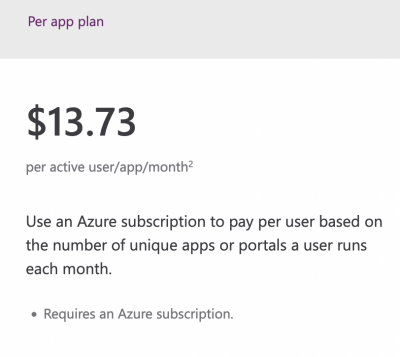 Allocating licensing costs across different departments
Under the pay-as-you-go plan, companies and developers do not need to pay for licences or forecast user numbers. That's because under the licensing plan, their Power Apps environments are connected to their Azure subscriptions. The plan even allows individual teams and departments to pay for their licences using their own Azure subscriptions, making it easier for decision-makers to allocate licensing costs across their companies or organisations. Unfortunately, the structure of the pay-as-you-go licensing plan's billing process means only companies with existing Azure subscriptions can switch to the plan.
Maximising your investment in low-code technology
The new pay-as-you-go licensing plan provides new ways for companies to manage resources for app deployment. Barhead Solutions can help find new ways to further optimise business processes with our Power Platform offerings and Dynamics 365 services. Our Microsoft Certified consultants can help companies manage resources and maximise investment in low-code technology.
To know more about Power Apps pricing, go to Microsoft's website. If you're interested in Barhead's Power Platform services, visit this page.
Miguel is a Marketing Communications Specialist at Barhead Solutions. He has more than four years of experience in content writing and enjoys turning technical information into accessible blogs.