Get 1 month free
Supercharge your legal team with Consensus, free for the first month.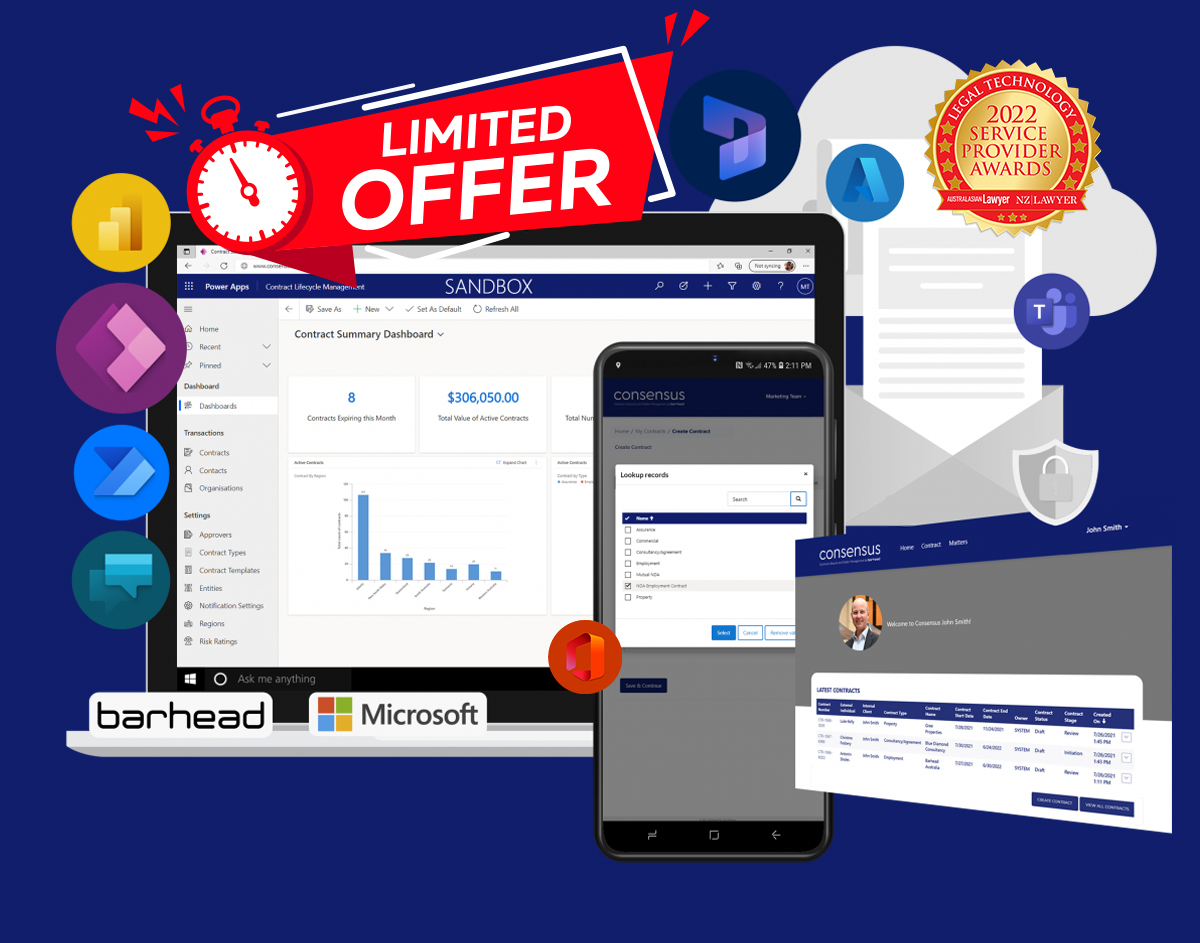 Provide your details to get started
Microsoft for Lawyers LinkedIn Live Event | Starting 10 May, every Tuesday fortnight

Join us for this 8-part Microsoft for Lawyers Masterclass Series that explores how lawyers can use Microsoft technology to stay ahead of the curve, transform their practice and drive positive change all with existing Microsoft software and tools.
Microsoft Technology is the most ubiquitous tech used by overwhelming majority of businesses. In particular, lawyers live and breathe in using Outlook as the means of communicating, and Word as a means of documenting correspondence and contracts.
You can also watch our past webinar recording of Microsoft for Lawyers.