How can you export an app, bot or flow you've created in Microsoft Teams? This question has come up quite often from people using Microsoft Teams to build Power Platform solutions — whether it's Power Apps, Power Virtual Agents, Power Automate flows or Teams Dataverse tables. As with solutions built in a full Dataverse environment (i.e. outside of Teams) you can save and export a .zip file of your Teams-based creations. This can be done either via the Power Apps Teams app or the Power Automate website.
From the Power Apps Teams app
When you originally created your Power App, chatbot or Dataverse table, you would have selected a Team for it to live in. You can see all these creations by launching the Power Apps app. Go to the Build tab > select your Team > click See all. Simply select the components you want to export, then click Export >Export as solution.
However, if you do have any Power Automate flows you need to export as part of the solution, you may notice that they do not appear in the list (at least at the time of writing this article). You have to select Cloud flows from the left side to view these. While you do have the option to export these flows, you won't be able to group them as part of the rest of the solution from here.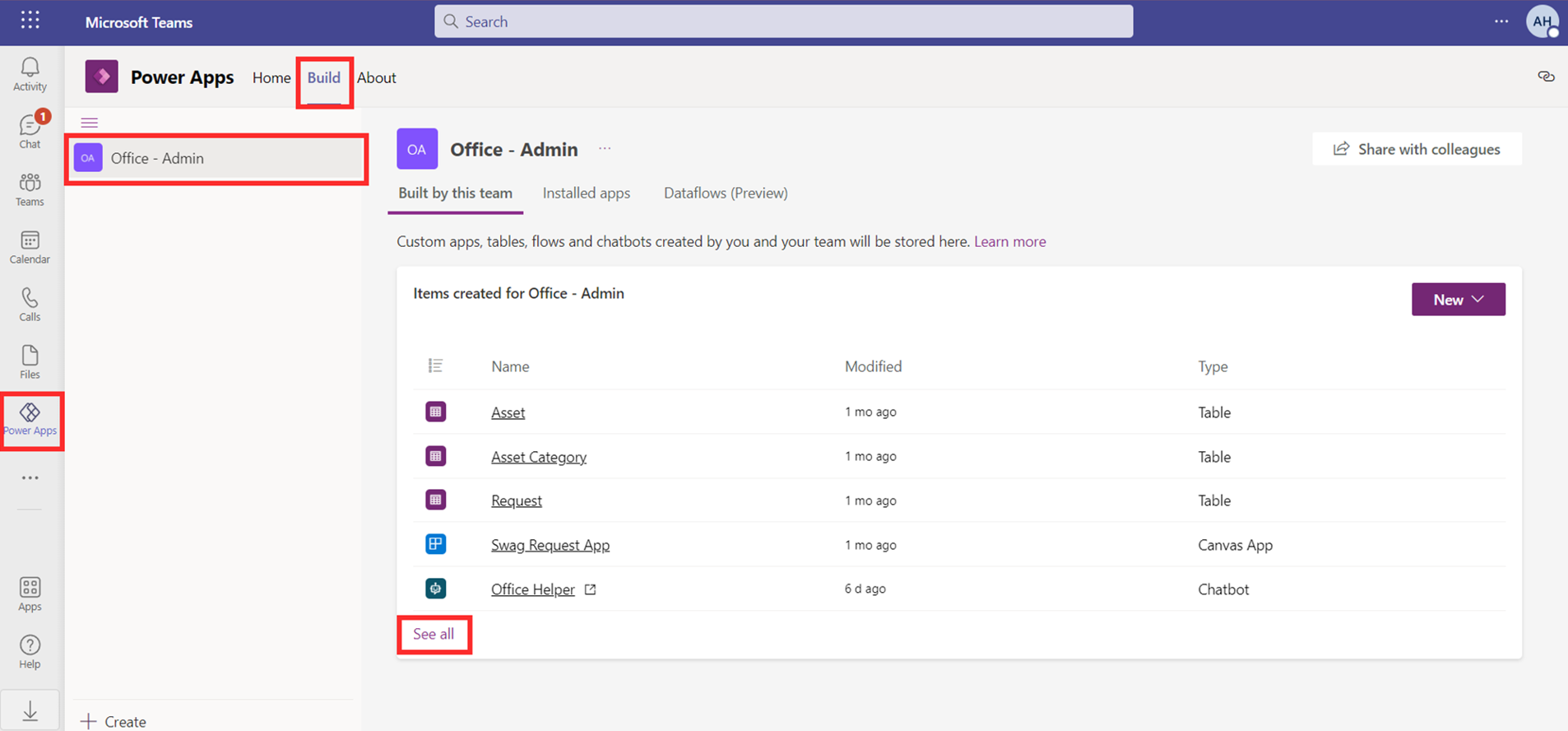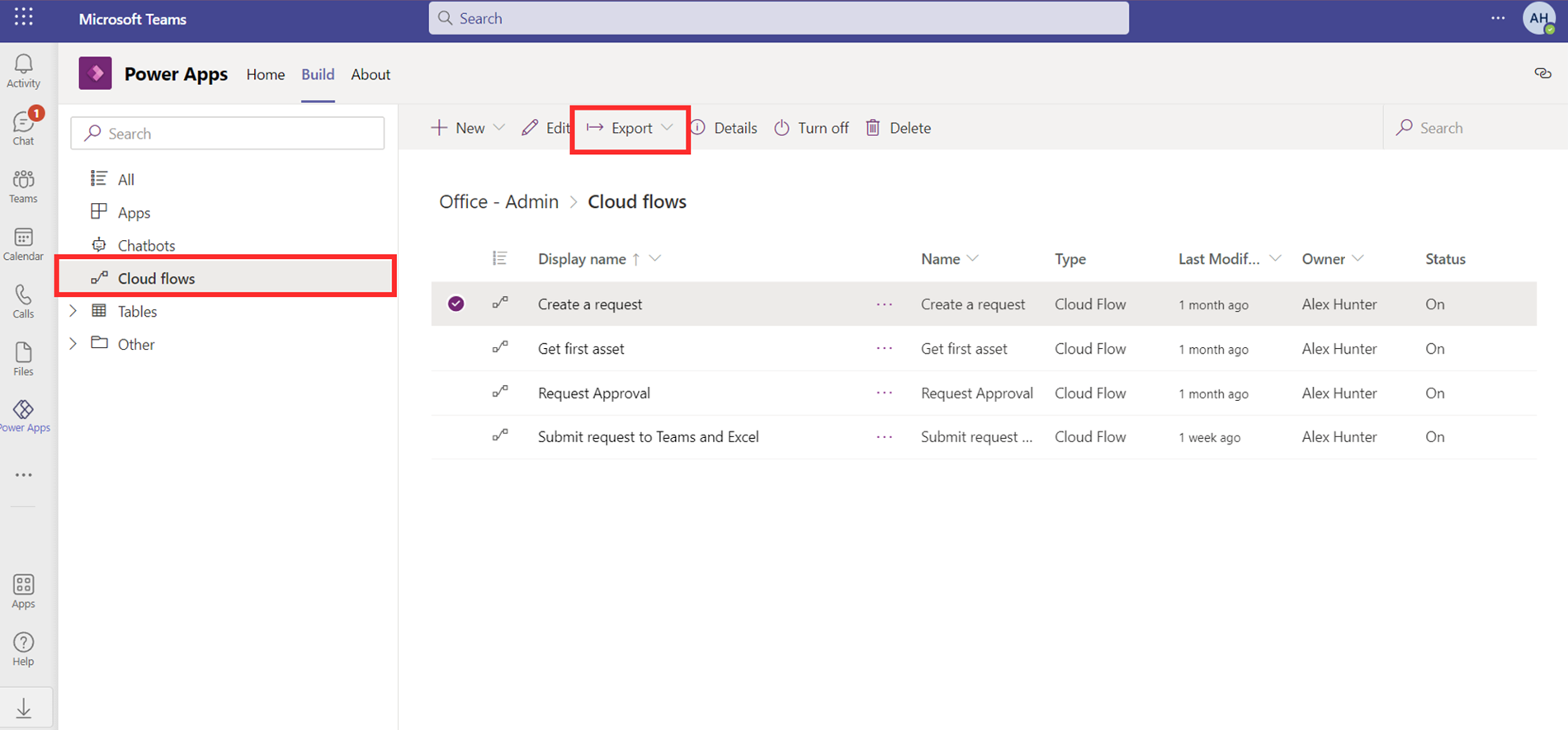 To ensure you also export your flows, click on Open in Power Apps. While viewing the solution in Power Apps, all your components (including flows!) will appear when you select All. To export everything in the solution, click on the Overview tab, then Export.
Important note: Export as an unmanaged solution if you plan on still making changes to your components once you import your solution.
From Power Automate
From Power Automate, you can see all of your Microsoft Teams environments and the components built within. This is only available in Power Automate, and you cannot view these from the Power Apps website. For example, in this screenshot, you are in Power Automate. If I click on Environments in the top right, I can see the environment called Office-Admin, which is the name of Team I've been building apps and bots in.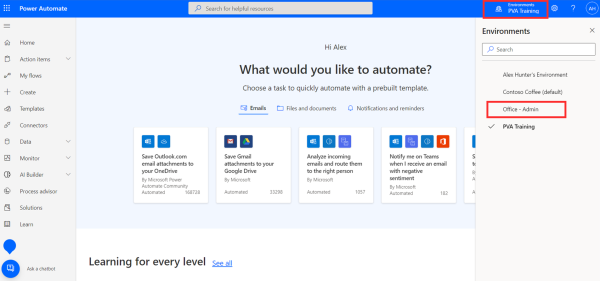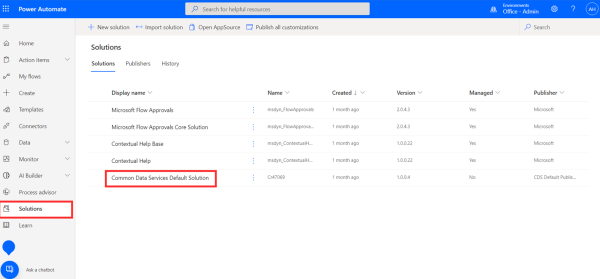 Select your Team/Environment then go to Solutions. The components you've created in the Team will all contained in the Common Data Services Default Solution. If you click into this solution, you can then proceed to export it. Alternatively, back in the Solutions area of Power Automate, you could create a new solution and add in the specific components you'd like to be included.
Gain low-code, no-code skills

To learn more, you can attend one of our FREE Power Platform workshops. Barhead Solutions also offers training for teams and corporations. For inquiries, get in touch with our team by filling in this form.
Rishona Elijah is a Microsoft MVP and is one of our Power Platform experts at Barhead Solutions. She is also a Microsoft Certified Trainer who runs regular training and events and is passionate about empowering business users to realise the potential offered by Microsoft Solutions. Her focus is on showcasing how you can leverage the Power Platform to transform your business.