Over the past year, companies have seen a major digital shift across industries to battle the COVID-19 pandemic. Most businesses have shifted to remote work set-ups and accelerated the adoption of digital solutions. In the midst of rapid technological change, one thing is clear: only companies that are able to adapt quickly can thrive in a post-COVID environment.
Technology is vital to success – or survival – in a post-COVID business environment. There are hundreds of company success stories that are a testament to this. Many of these success stories involve the use of platform messaging and chatbots to provide services and support to customers and employees 24/7.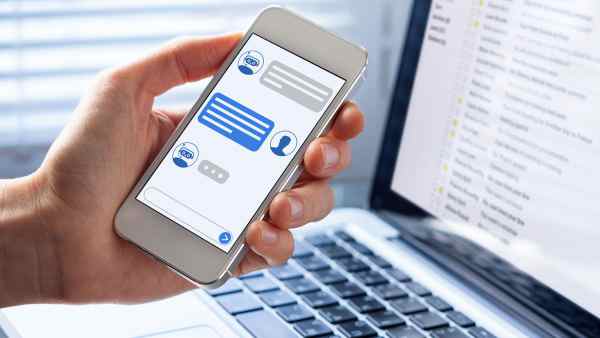 .
Using chatbots as website concierges
In a sense, chatbots have evolved into concierges for websites. Anyone can engage with a chatbot at any time of the day to find the right departments, web pages and documents. For internal matters, human resources, finance and facilities departments can customise chatbots to help employees with a variety of tasks, like completing tax forms, sending questions about going back to the office and finishing expense reports. With customised chatbots in place, internal departments can direct employees to chatbots whenever they have any questions. The chatbots will automatically bring up a list of useful resources once they receive a question, reducing unnecessary administrative work and providing a self-help option for employees.
Creating chatbots without any coding
Creating a chatbot used to require some knowledge in coding. However, with the advent of low-code no-code applications, companies can easily create custom chatbots without the help of developers. With the help of Microsoft Power Virtual Agents and Microsoft Teams, anyone can create chatbots within seconds. Using Microsoft's low-code no-code Power Platform, you can easily review and customise chatbots used within your team or deployed on your website.
Power Virtual Agents empowers everyone to build intelligent chatbots with intuitive designs to assist their customers or colleagues' needs. Thanks to Power Virtual Agents' native integration with other Microsoft products like Microsoft Teams, Power Platform and Dynamics 365, you can create chatbots without leaving any of the said business applications. In addition to productivity gains, chatbots can also help companies reduce costs. To learn more about the financial benefits of deploying chatbots, read Forrester's study on how 5 companies in diverse industries (namely energy infrastructure, media and entertainment, travel and transport and manufacturing) were able to increase financial gains using Power Virtual Agents.
Acquiring Power Virtual Agents skills quickly
Want to learn how to create chatbots using Power Virtual Agents? Power Virtual Agents in a Day, a Microsoft community event organised by Barhead Solutions, is ideal for anyone who wants to learn how to build conversational chatbots. On Wednesday 16 Feb 2022, there will be a one-day training session for Power Virtual Agents.
Last year, the group in charge of the event (spearheaded by Barhead's Evangelism team, Lisa Crosbie and Rishona Elijah), was able to run multiple Microsoft workshops on Dynamics 365, Power Apps, Power BI and Power Virtual Agents, all of which were attended by roughly 5,800 customers. Barhead's team is composed of dedicated professionals who are Microsoft Certified experts and trainers. If you want to join more workshops and be a part of a growing Microsoft community, go to our events calendar or subscribe to our newsletters.
Automated conversations are indeed a necessity these days. As companies rapidly move to a modern workplace set-up, conversational low-code chatbots will help transform your business and deliver results.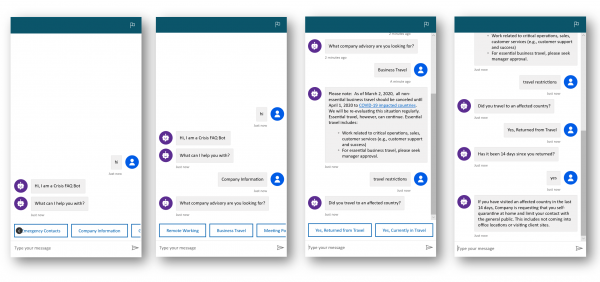 Riza Galang is Barhead's Marketing Lead. She has spent years of marketing experience working across multiple industries. With a passion for technology and marketing, she focuses on content and digital platforms that help organisations achieve their mission.