Sydney 3 May 2023: For two consecutive years, Barhead Solutions has been named a leader in Microsoft Dynamics 365 and Power Platform services by global research and advisory firm ISG in its Provider Lens™ Microsoft Cloud Ecosystem report.
To be placed in the leader quadrant alongside global system integrators such as Accenture, DXC Technology, Velrada and PwC, a company needs to hold a strong market position in terms of revenue and successful deals won. These are in addition to having a strong strategy and vision, and an effective marketing presence and brand reputation.
Barhead CEO Ken Struthers has expressed his pride in this achievement as well as the company's commitment to delivering exceptional services to its customers.  
'This recognition is proof of our success in developing and implementing compelling products and services across different industries. Barhead continuously strives to be at the forefront of the market and will continue to pursue excellence as an award-winning Microsoft partner recognised as a leading partner by ISG.'
Two years since making the leap from product challenger to leader in Dynamics 365, Barhead Solutions has gained momentum in the industry.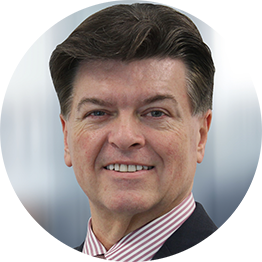 Craig Baty
Lead Analyst, ISG
'Barhead is a clear leader in two ISG Provider Lens quadrants this year: Dynamics 365 services and Power Platform services. Barhead has an enviable Dynamics 365 capability in Australia and is one of nine certified Microsoft Business Applications ISV Development Centre organisations globally. Their expertise extends to product development by ISVs, utilising Microsoft's Power Platform. In addition, Barhead actively contributes to Australian society with good employment practices and an engaged executive team, and also won the 2022 Microsoft Community Response award for developing scalable low-code solutions to address pandemic-related issues in disadvantaged Australian communities.'
'We acknowledge the substantial accomplishments of Barhead, a partner organisation that has contributed significantly to improving technology and processes in businesses across different industries with the collaboration of Microsoft. This recognition truly emphasizes the strength of Microsoft's partnership with Barhead and the ongoing support they provide to the industry.'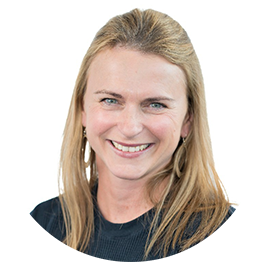 Liz Blatchford, Business Group Lead, Microsoft ANZ
Recently, the company launched two Microsoft-based ISV solutions: Consensus, a complete contract and matter management solution, and the Barhead Fundraising Solution (BFS), a fundraising solution for not-for-profit organisations.
Financial Services, Not-for-Profit, Higher Education, Local Government, Retail, Property and Construction are some of the industries Barhead has been serving for the last two decades. Recently, it has expanded to Finance & Operations and Business Central as well.
With its technical and industry expertise, Barhead optimises customers' technology investments and helps improve their overall business performance by adopting advanced technologies, such as OpenAI and other areas where there were recent efforts to incorporate them into its services.
'The company invested in consulting processes and people skills around Microsoft AI and OpenAI, which will enable our consultants to further enhance their capabilities and provide even advanced services to our customers efficiently. This commitment to continuous learning and development has allowed the team to stay ahead of the curve and deliver innovative and effective solutions to businesses.'