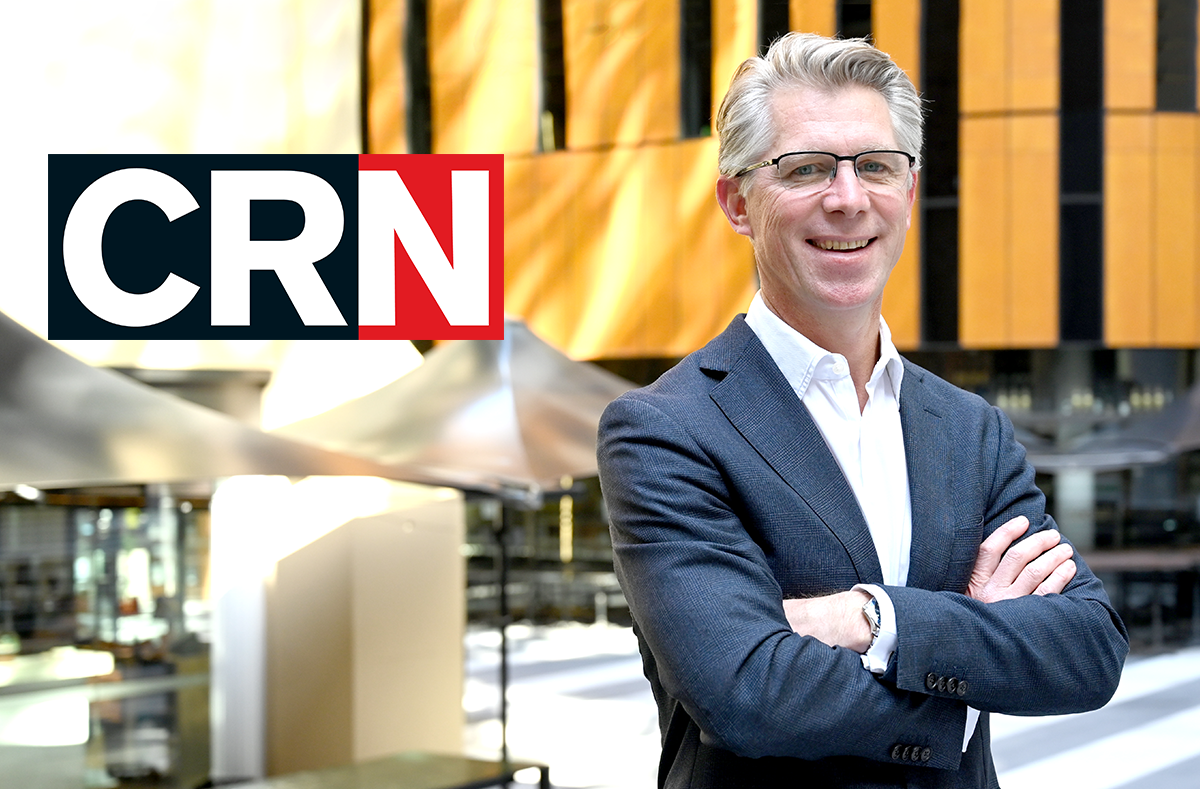 Barhead Solutions appoints John Kaleski as its new Head of Sales and Marketing in a play to drive top-line growth and market expansion in the coming years. The strategic role manages sales, presales and marketing functions, working closely with the delivery unit to ensure successful customer outcomes. John has an impressive executive background in the IT and business sectors, with leadership credentials across Australia, Asia Pacific and Japan.
Before holding the role of Country Manager for Virtustream (a Dell Technologies Company), John managed and led teams at IBM and Fujitsu with a strong focus on Cloud-based solutions. Notably for this new role at Barhead, John worked with Microsoft for almost seven years, including Sales leadership and Cloud partner management roles. In the past 20 years, John has grown revenue for Dell, IBM, Fujitsu and Microsoft while ensuring customer and partner satisfaction and fostering a positive sales culture, making him well qualified to step up as Barhead's Head of Sales and Marketing.
John was very particular about the type of organisation he wanted to join. 'There are five important qualities that matter when engaging with a prospective company to work for. Barhead met everything on my list,' said John.
'The five qualities that Barhead embodied include (1) being a nimble company with a high growth trajectory, (2) having an inspiring & credible CEO and executive leadership team, (3) forming a trusting relationship with the founders and CEO of the company, (4) having a set of service offerings that resonate in the market, and last but not least, (5) aligning with one of the industry's three hyper-scalars: Google, AWS, or Microsoft.'
John found confidence in the fact that Barhead took an 'all in' approach with Microsoft. Furthermore, he hopes to use his previous experiences at Microsoft across multiple roles to help Barhead maximise its potential and provide ideal solutions to customers business problems. Similarly, Barhead saw that John can propel the organisation to greater heights with his past experiences.
'I am pleased to welcome John as Barhead's Head of Sales and Marketing. His role is key now more than ever, as we aim to double in size this year. John's experience in enterprise, passion for success and alignment to our values will be critical to our success.' said Ken Struthers, CEO, Barhead Solutions.
'Microsoft will choose a partner who can de-risk the customer engagement and ensure success for the program of work. They want to work with a trusted Services company who can look after the customer's services outcome better than they could,' John said. He mentioned working with industry-specific experts to offer superior business solutions, something that Microsoft and Barhead have done before and which John wants to strengthen.
Indeed, strong customer relations is front and centre for Barhead. Similarly, having a solid working relationship with Microsoft is essential. 'Barhead needs to keep communication lines open, so the flow of knowledge and feedback to Microsoft is seamless. Microsoft has to know how we're tracking opportunities and delivering value, so it is important that we can communicate to them how we are handling each project,' said John.
From a marketing point of view, John is determined to celebrate more customer success. 'Barhead has delivered some amazing outcomes for their customers, which showcases how Delivery and Sales are working in concert. There will be some more customer success stories highlighted over the coming months,' he said.
John describes himself as a highly motivated and achievement-oriented leader. 'In previous roles, I had the opportunity to work with some really inspirational people, especially from Microsoft. They taught me a lot of wonderful lessons about leadership. One of the things I aspire to be to my team is inspirational. If you can inspire your team to be the best they can be, that is one of the secrets to success. If your team does not excel, you cannot excel,' said John, who hopes to focus on attracting, honing and retaining the best talent in the industry.