Out of 200 organisations from across Australia, Barhead was chosen as a finalist in two categories at this year's ARN Innovation Awards. The Innovation Awards celebrate ecosystem innovation and excellence across the Australian tech sector. This year, Barhead Marketing Director Alvin Paronda is a finalist in the Personal Innovation – Marketing Excellence category while the company's Consensus platform received high commendations in the Tech Innovation – Homegrown ISV category.
The Personal Innovation – Marketing Excellence award is given to a creative-thinking candidate, who is a standout in maximising the potential of marketing through an outside-of-the-box approach. This year, Marketing Director Alvin Paronda, who leads the company's five-member marketing team — which he single-handedly built from the ground up — was a finalist for the award.
Barhead's young Marketing Director has several achievements under his belt, including helping the company garner at least 30 awards and global recognition from awards competitions, as well as adding more than 8,000 followers to the company's LinkedIn page through organic growth and organising more than 280 lead generation events with more than 10,000 attendees over the years, to name a few.
The Homegrown ISV category celebrates innovative independent software vendors. This year, Barhead received high commendations in this category for Consensus, the company's Contract Lifecycle and Matter Management solution. The solution is a central part of the company's efforts to build competitive differentiation through its legal tech industry-first offering, which has grown at a rapid pace.
In the second year after its launch, Consensus has caught up to its competitors in terms of features and functionality thanks to its underlying use of the Microsoft Power Platform as well as its ability to be scaled across the business, while providing the flexibility to adapt to changing needs without needing complex customisation. Consensus has an edge over other competing solutions thanks to its close integration with both Microsoft's productivity and line-of-business applications, according to Consensus Engagement Manager Amanda Fajerman.
The Consensus team also has an ambitious roadmap for the platform's growth and development. Barhead's Head of Product & IP Doug Maloney reveals that his team is looking to expand the Consensus platform's reach geographically, as well as cross-industry. The team will also continue to tighten integration with Microsoft Dynamics 365 first-party apps, so customers can leverage their existing Microsoft investment even further.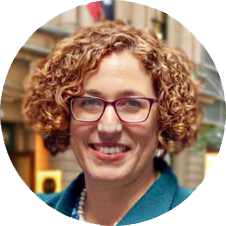 'Our biggest differentiator is our greatest asset: Consensus is built on the Microsoft platform, which means we are able to dynamically add, amend, configure and update the solution to meet the changing needs of our users.'