How partners and vendors in the local market are working to develop new, local talent to bridge the widening skills gap in Australia's IT industry.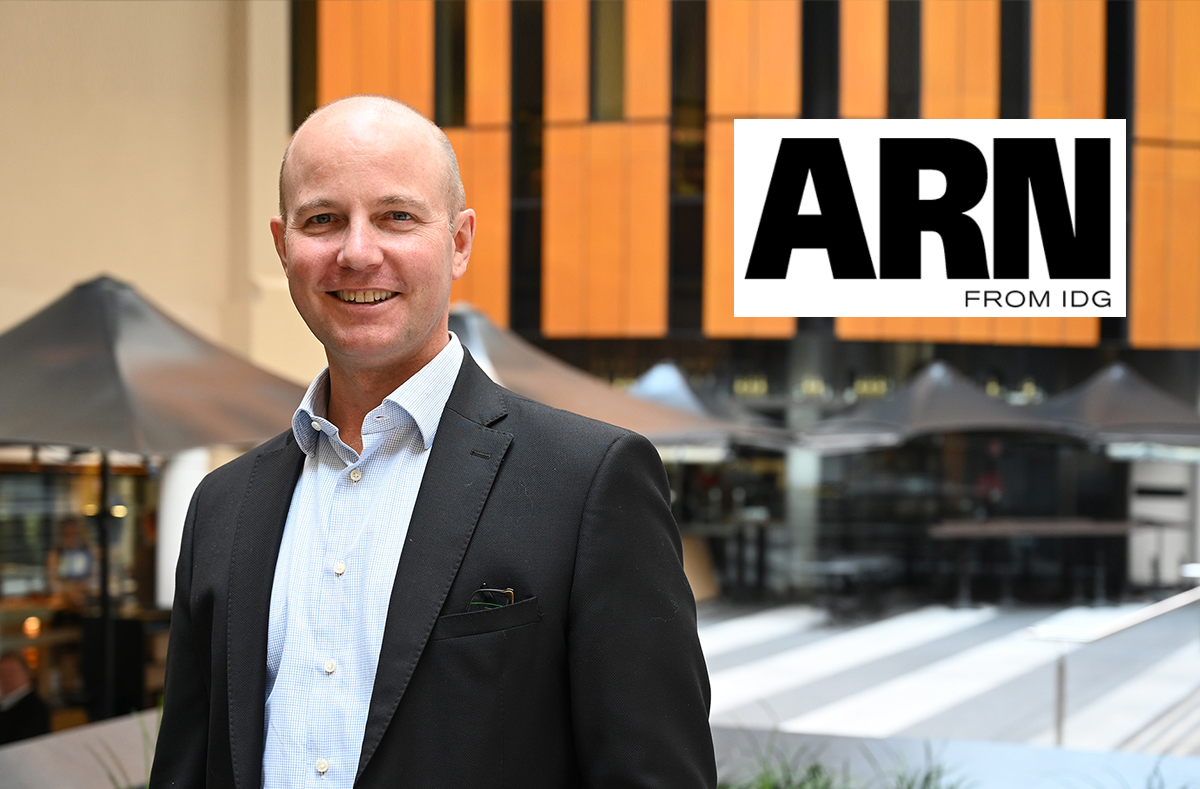 Earlier this year, industry analyst firm Gartner claimed that the current paucity of skilled IT workers was foiling the adoption of cloud, edge computing and automation technologies.
More recently, US-based corporate digital learning provider Skillsoft released fresh research suggesting that 73 per cent of decision makers across Asia Pacific were facing critical skills gaps in their IT departments. Globally, this figure was 76 per cent.
In Australia, it is well established that there is a substantial shortfall between the number of new graduates in relevant technical disciplines and the number of new recruits needed to meet the technical requirements of employers – and this trend appears to be worsening.
"Despite strong growth in ICT qualifications, Australia will struggle to meet demand based on domestic completions alone," stated the Australian Computer Society's (ACS) Digital Pulse 2021 report, undertaken by Deloitte Access Economics.
"The increases in completions still fall short of the extra 60,000 technology workers needed on average each year to reach to our forecasted growth in the workforce, on top of replacing those who are retiring or changing employment industries.
"This means other avenues to the technology sector remain important, such as short courses which allow a transition into ICT or a quick return to open borders to fill the gaps with migrants," it said.
By now, the perennial shortage of tech skills talent in Australia should come as no surprise to those in the industry. Many employers in the IT channel have been competing with each other for years to secure the tech talent needed to service their customers.
And COVID-19 has, of course, made the tech crunch even more acute, with the usual flow of talent that would come from overseas markets drying up as border restrictions came into place after the onset of the pandemic.
"Looking back on 2020, it's clear that Australia's technology market was not immune to the impact of COVID-19," recruitment firm Hays said in its Salary Guide FY21/22 Australia and New Zealand report. "In the immediate aftermath, demand spiked for IT staff as organisations sought to enable remote and new ways of working.
"While uncertainty and increased budget scrutiny saw many non-essential projects put on hold, digital transformation was ramped up. This ensured that the technology jobs market remained relatively stable.
"Today, over a year from the initial lockdown, hiring demand has reached record levels. Looking ahead, we expect to see continued demand for technology skills through to 2022 and beyond."
And although there are a number of national and state- or territory-based workforce programs aimed at helping to drive the development of homegrown science and technology skills, the IT industry continues to bear witness to an ongoing and relatively severe skills shortage.
With few other places to turn for fresh talent, technology players themselves are increasingly stepping up to help fill the gap.
Some of the industry's biggest vendors, those most likely to be impacted by skills shortfalls, have wasted no time in introducing new or augmented programs aimed at quickly skilling up local talent – on their respective tech stacks, at least.
Microsoft, which claims the world's largest channel ecosystem, has been particularly proactive on this front, introducing a new global skills initiative in 2020 aimed at bringing digital skills to 25 million people worldwide – including up to 500,000 Australians – by the end of 2020.
While this was targeted largely at the general public and was introduced in response to workforce disruptions caused by the pandemic, the vendor has also launched a series of skills programs designed to help partners hire new talent with an in-house apprenticeship-like model.
Indeed, Microsoft hopes to draw upon such collaborative programs to help partners hire the 1,400 additional consultants across Australia and New Zealand it is expected will be required to meet the demand for Microsoft Dynamics 365 and Power Platform over the next 12 months.
Microsoft's program options include a four-week full-time Microsoft-funded onboarding program aimed at providing technical, functional, practical and human skills to new hires.
"We need 1,400 additional consultants in our partner ecosystem by mid 2022," Christoph Blettgen, Microsoft business applications partner marketing advisor, told ARN. "But we realise that market forces are not solving everything for us, so we had to act, as a company.
"The onboarding program encourages partners to hire more talented early-in-career or individuals with a non-IT background who will be essential to Microsoft and partners' joint growth aspirations.
"An important insight since the launch of this program has been that by hiring outside the traditional skill profiles, the industry benefits greatly from an improvement in diversity and inclusion (e.g., female representation in first cohort of 45 individuals was 52 per cent)," he added.
One of the partners putting Microsoft's programs to good use is Sydney-based consulting firm Barhead Solutions, which has developed a new in-house graduate program based on an apprenticeship-like model which taps into its partnership with the vendor and the skills programs it is offering.
According to Barhead's global account director for Microsoft Ben Ganter, at the end of the 12-month program, recruits will be fully trained with technical and hands-on know-how, but also with enough of the soft skills and customer-facing experience to kick off their careers as consultants.
With the four-week intensive Microsoft-led course as part of the preparations and a raft of newly skilled Microsoft ecosystem talent, the program is intended to provide greater support to Barhead's clients and their respective solutions.
For Barhead CEO Ken Struthers, the program is representative of the broader effort needed by the industry itself to ensure there's enough talent to go around, now and in the future.
"We're facing a massive opportunity in the market," Struthers told ARN. "There are lots of partners around that have been emerging, and we're at risk, in terms of people, of simply moving the pieces around on the board.
"So, we're looking for a sustainable way to bring new people into the industry and build the skills we need," he added.
Partners step up
While Barhead's new program is targeting graduates, another local channel player, Mantel Group, is casting its net far and wide in an effort to capture a range of potential candidates for progression into a career in tech.
In July, Amazon Web Services (AWS) consulting partner CMD Solutions – one of the seven businesses that makes up the Mantel group of companies – revealed it had launched an intensive employment pathway program targeted at experienced IT professionals looking to gain cloud skills.
The program, called learnCMD, accepted its first intake in August. The program is offered to anyone in 'traditional' IT roles such as systems engineers, developers and database administrators with at least five years' experience who are seeking support to upskill with the latest cloud technologies.
As a whole, Mantel Group plans to invest millions of dollars over the coming three years in growing its existing hiring and training initiatives to include three separate programs, coupled with an expanded in-house learning academy.
The group's recently expanded Emerging Talent Program consists of Pathway Programs, a traineeship focused on further enhancing prior work experience and recently acquired tech knowledge; and the Future Associates Program, a 13-month program that lets employees co-design their own journey as they start a career in tech.
Also part of the broader program is the Emerging Tech Talent Academy, a six-month early career program for students starting their studies and looking to gain first-hand experience, growing their tech and consulting skills; and Peak Academy – Mantel Group's in-house development program, tailored to support team members at every stage of their career to achieve their personal and professional goals.
It is anticipated that the Emerging Talent Program will welcome up to 150 people over the next three years.
Mantel Group's people and culture specialist Kerry Callenbach devised the strategy to address the various bottlenecks in the talent pipeline.
According to Callenbach, her background in elite sports has shown her first-hand how a little investment early on can help to develop the skills needed to accomplish first-rate performance later on.
"Our programs are built on human capabilities and attitudes, and that genuine passion and curiosity, because those are the qualities that enable people to be successful," Cellanbach told ARN. "I use my experience in sport. It's not judged on the skills people have now, but on future capability."
Cellanbach, who has previously held the role of people and culture business partner at Hawthorn Football Club, noted that the elite sports world has programs that cater for future potential, with coaches, who are deep experts, and support teams, to help emerging talent focus on developing their skills.
Why can't the tech industry have something similar?
From Callenbach's perspective, such thinking could help the industry break away from the talent development structures and processes that have been in place for years are increasingly becoming outdated in a fast-evolving market.
"Ten years ago, we were talking about the tech shortage then, but we haven't really changed the way we think about talent in tech," she said.
And university, long considered largely inadequate in terms of pumping out the sheer volume of local talent needed to fill the widening skills gap, should represent just one way among many into the tech industry.
"My viewpoint is…university is just one pathway," Callenbach said. "But it's not keeping pace with how fast things move in the workforce.
"How do we do things differently? I think there's a real opportunity here; how do we look at tech to reskill and retool as well?"
Callenbach's stance appears to be backed up by action, with Mantel Group's talent program being built on human capabilities and attitude, passion and curiosity, not degrees.
"Because those are the qualities that enable people to be successful," she added.
According to Adam Durbin, co-CEO of CMD Solutions, the university pathway is, in fact, getting better at meeting industry's needs. But it still needs more updating towards real-world tech.
"It's the hands-on experience that lacks," he told ARN, "We hire AWS certified people that don't have the experience. That's what our training's more about. Best practices and the why and how."
These days, Durbin doesn't even look at whether a potential candidate went to university. And he is just one of many in the industry today who looks beyond formal qualifications to instead identify real-world skills, capability and, most importantly, future potential.
This more free-range approach to tech recruitment opens the doors to any number of new ways for tech companies to identify, recruit and train new talent in the ongoing effort to narrow and perhaps even close the perennial skills gap in the Australian market.
"It's a responsibility of the entire industry," he said. "It's not just for formal unis to solve the tech gap. If we're going to solve the tech shortage, everyone has to play a part."