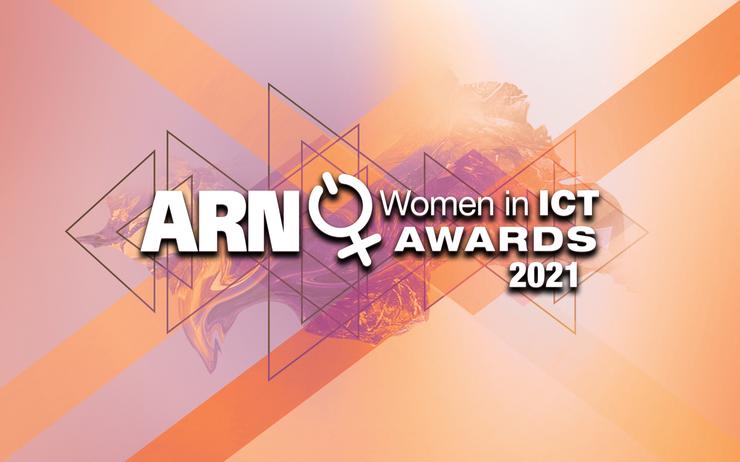 ARN is proud to announce the finalists of the new-look Women in ICT Awards (WIICTA), housing a record-breaking number of submissions in what will be the largest celebration of female excellence within the technology channel across Australia.
Representing the entire Australian ecosystem, 205 finalists (185 individuals and 20 companies) make the shortlist from a pool of 120 organisations and more than 340 nominations, spanning partner, telco, vendor and distributor businesses.
This marks a significant expansion in reach, support and market appeal, doubling a best effort of over 100 finalists in 2020 to position WIICTA as the leading technology awards program for gender diversity and inclusion (D&I) in the Australian channel.
Reflective of a diverse technology network – and a thriving channel community – over 70 partner companies are in the spotlight, in addition to more than 40 vendors and over five distributors.
Specific to partners, candidates range from large-scale consultancy giants and global system integrators (GSIs) to emerging start-ups in Perth, Melbourne and Sydney, alongside leading managed service providers, born-in-the-cloud players, specialist solution consultants and boutique digital agencies.
Advancing women in tech
ARN has celebrated gender diversity and recognised female excellence across the Australian channel since first launching WIICTA in 2012, acknowledging the achievements of a talented group of female front runners who have become influential figures across the local industry.
This has been further supported by State of Gender Diversity in the Tech Channel, a new research initiative designed to examine D&I progress across the technology channel.
Launched in May, this in-depth survey will focus on the three core pillars of D&I, spanning Tech Industry, Workplace and Personal Experience.
In an industry-first for the channel, research is open to female, male and other gender identities, welcoming submissions from CEO to graduate levels across all company sizes, industry segments and locations. Questions are designed to be fielded by participants across different age groups, cultural backgrounds and job functions – spanning management, sales, operations, technical and marketing roles – irrespective of industry tenure.
The aim is to independently and confidentially source a range of perspectives industry-wide, aligned to the collective goal of moving the conversation forward in relation to D&I within the channel.
Spearheaded by IDG's leading channel brands across Asia Pacific – ARN (Australia), Reseller News (New Zealand) and Channel Asia (Southeast Asia) – data will be segmented based on location, company type and job function, covering the core issues of gender pay, career progression and company support among others.
The launch of State of Gender Diversity in the Tech Channel represents a landmark moment in the industry, with IDG – as the world's leading tech media, data and marketing services company – becoming the first independent outlet to open such dedicated research in Australia. Findings will be presented during the upcoming WIICTA event in Sydney.
ARN congratulates all finalists and thanks all organisations and individuals for taking the time to submit nominations. Finalists are listed below by name and organisation.
INNOVATION
This award recognises a creative-thinking candidate who is a standout in bringing innovation to life through a big picture and out-of-the-box approach to business. This individual is unrivalled at converting embryonic ideas into viable working solutions through a unique thought process designed to continually push the envelope.
Partner:

Alexandra West – ASI Solutions
Amanda Stenson – Barhead Solutions
Adele Buchanan – CSO Group
Yasmine Mendoza – Data#3
Jodee Handley – Empired
Sara Hakami – First Focus IT
Jodie Korber – Lanrex
Sharon Melamed – Matchboard
Jane Nguyen – Pretzel Lab
Cassandra Kelsall – Publicis Sapient
Elizabeth Salvage – Sourced Group

Vendor / Distributor:

Grace Walker – Access4
Minya Vasili – Arrow ECS ANZ
Sarah Chaseling – Commvault
Kassie Sheldon – Google Cloud
Natalie Fry – Hewlett Packard Enterprise
Christina Kernebone – IBM
Maggie Wong – Lenovo
Tianji Dickens – Microsoft
Michelle Liao – N-able
Alexandra Fuller – Veeam Software
Kathryn Chia – VMware
Angela Bao – Vocus
Finalist: Amanda Stenson
For the past 15 years, Amanda has been advising Not-for-Profit organisations on how best to use multi-channel engagement strategies (web, email, social networks) to improve organisational performance through acquisition, retention and growth programs. A key focus is to ensure they leverage the right technology to support strategic objectives.
TECHNICAL
This award recognises excellence in the form of technical and engineering expertise, honouring deep domain knowledge in relation to technology products, solutions and services. This candidate has provided business value through specialised skills and competence, spanning technical, pre-sales and support roles.
Partner (National):

Emily Bone – ASG Group
Kristy Bird – Brennan IT
Roopa Venkatesh – Cevo
Smita Longani – Data#3
Corine Liang – DiUS
Anushka Krishna – Empired
Nicole Holmes – First Focus IT
Laura Flynn – InfoTrust
Melandie De Lange – Interactive
Katrina Chapman – Sliced Tech
Erika Orozco – Tecala
Aman Sidhu – The Missing Link

Partner (Multinational):

Lisa Crosbie – Barhead Solutions
Suesi Tran – Cognizant
Jonine Ross – Deloitte
May Mun – Logicalis
Elissa Caligiuri – OnePlace Solutions
Ramneek Kaur – Publicis Sapient
Andreia Maia – Slalom
Asha Potla – Soprano Design
Winner: Lisa Crosbie
Lisa Crosbie is a Microsoft Business Applications MVP (Most Valuable Professional) and our Technology Evangelist for Dynamics 365 and the Power Platform. She leads our program of training and events which has helped over 5,000 people get stared with Power Platform, and runs demos, hackathons, and workshops at Barhead Solutions to help customers understand how to get the most out of Microsoft Business Applications. She is a podcaster, YouTuber, blogger and regular presenter at Microsoft and community events.
ACHIEVEMENT
This award recognises a standout candidate who has delivered an unrivalled contribution to the ICT industry, evident through outstanding professional and personal achievements. This individual has earned a reputation as an esteemed thought leader following a distinguished career as both a business leader and role model for aspiring executives. This award is open to candidates with 25 years' or more experience within the ICT industry.
Partner:

Katherine Rossini – AC3
Jennifer Maritz – Barhead Solutions
Jane Livesey – Cognizant
Trena Foote – Cube Networks
Paula Fountain – Data#3
Rose Dyson – DDLS
Adrienne Maxted – Deloitte
Melissa Lukianenko – Ignite Project Services
Theresa Neate – Slalom

Vendor:

Vanessa Sulikowski – Cisco
Kelly Johnson – ESET
Julie Barbieri – Hewlett Packard Enterprise
Alissa Murray – HP
Helen Silva – Nutanix
Lisa Sim – Palo Alto Networks
Rhonda Twohill – Poly
Catherine Ballantyne – VMware
Finalist: Jennifer Maritz
Jennifer is Barhead's General Manager for Dynamics 365 Finance & Operations solutions. Prior to becoming a general manager, Jen is Barhead's Head of Sales delivering Microsoft solutions across multiple industries. She also used to manage her own accounting practice and was a former Vice President for Growth Markets in IBM and Chief Operations Officer of Global Business Service.