Over the years, Microsoft's Tech for Social Impact (TSI) team has made great strides in digitising the business processes of the not-for-profit (NFP) sector.
However, while the Dynamics 365 Not-for-profit Accelerator and the Common Data Model for Not-for-profits were truly impactful contributions, neither of those innovations come close to what the Fundraising and Engagement solution brings to the table.
Microsoft's new Fundraising and Engagement solution brings new opportunities and capabilities other previous systems have not been able to, making it a worthy consideration as a replacement for your current CRM. Here are some of the reasons why you should migrate to the new Fundraising and Engagement Solution today.
1. Scalable and customisable
One of Fundraising and Engagement's most important characteristics is its scalability. It can be customised to fit smaller not-for-profits as well as larger organisations that handle more donors and funds. Microsoft Azure enables this feature on the backend as it allows users to scale and basically fulfill their desired level of performance with regards to fundraising-related functionalities. You should move to Fundraising and Engagement if you want to ensure that your CRM grows with your organisation.
2. The power of Microsoft technologies
As a complete solution built on top of Dynamics 365, Fundraising and Engagement is the natural choice for organisations who already work with solutions under the Microsoft 365 ecosystem. Before, organisations would have to pay more to integrate applications such as Excel and Teams with off-the-shelf products from Salesforce or Blackbaud. Now, with a solution that is native to Microsoft, there is less configuration required. For a more cost-effective and sustainable CRM, Fundraising and Engagement offers what you need for an all-in-one solution.
3. Microsoft's TSI
The platform utilises Microsoft's Common Data Model (CDM) for Not-for-profits, which encapsulates end-to-end NFP scenarios. This means that it not only comes with functionalities for fundraising, it also includes program delivery, case management, grants management and volunteer management. The CDM sets up a strong foundation for when organisations want to (in the future) use the platform beyond just fundraising.
Through the CDM, there is native integration, so there are more solutions such as Dynamics 365 Finance and Operations that can be connected. This is especially helpful with transactions, which must be reconciled with Finance and Operations. Through Fundraising and Engagement, this entire process can be streamlined, making it a solution that can actually help you run the entire organisation.
4. Free and open-source
Fundraising and Engagement is a free and open-source solution. This means that you can get the complete solution right now through AppSource, and you can get its source code through GitHub. Not only does this make Fundraising and Engagement easily one of the most affordable solutions for NFPs, but it is also proof of Microsoft's commitment to giving back to the community, building trust with its customers and maintaining a high level of transparency.
5. Third-party platforms
Fundraising and Engagement supports many third-party payment gateways including Stripe. To integrate with Fundraising and Engagement, simply enter the unique keys and the authentication keys. There is no need to further customise the product. If you use third-party payment gateways that Fundraising and Engagement doesn't support, that's where Microsoft partners such as Barhead step in.
6. Partners that you can trust
Barhead is one of the key partners worldwide to work with Fundraising and Engagement. Not only do we have expertise in the solution, but we also have substantial experience in working with Microsoft technologies and the NFP sector as a whole. Our NFP Director Amanda Stenson has been working with the NFP sector for over 20 years. On the other hand, I have been working with Microsoft technologies for over 15 years. On a regular basis, we work with NFP organisations across Australia and beyond to understand their needs.
Our dedicated practice is in close collaboration with Microsoft's TSI team. We consistently provide them with input regarding their technologies, and in turn we gain insights about what's coming next along the roadmap. If you choose to migrate to Fundraising and Engagement, not only will you be working with a solution that is powerful, cost-effective and comprehensive. You will also be working with partners that are highly experienced and are always up to date with the latest technologies.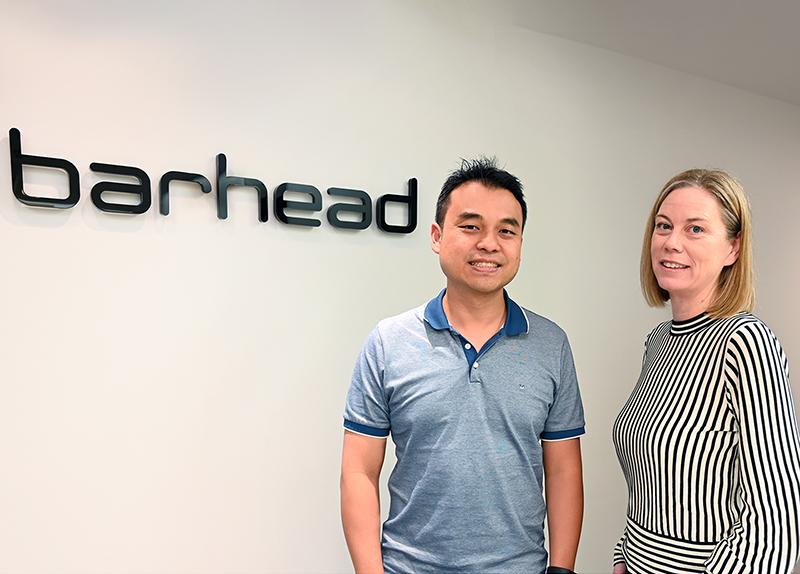 What's next?
To know how Fundraising and Engagement improves the processes of the NFP sector from an industry standpoint, make sure to read our blog written by NFP Director Amanda Stenson. Barhead has also been building a library of tips and tricks for Dynamics 365 and Power Platform through our website's blog section. If you have decided to migrate to Fundraising and Engagement or if you still need more information, feel free to contact us. Finally, follow us on LinkedIn for the latest Microsoft news.