Thursday, the 18th of August, was an eventful day for the Barhead team. At the company's first quarterly Town Hall meeting of the year, Barhead co-founders John Orrock and Ken Struthers gave a preview of the exciting year ahead, followed by the recognising the company's exemplary employees for their contributions to the company. The company's passionate and hardworking employees got the company where it is today, and Barhead acknowledges this by celebrating its employees' wins — both big and small — with them.
The Tenure Recognition Award was given to employees who have been with the company for at least 5 years. Special mention was given to Technical Lead Allan Lou Ancheta and Infrastructure Consultant Leonardo Castro Jr., both of whom have been with the company's Manila-based Global Delivery Centre (GDC) for a decade.
Special awards were also given to the company's top performers. Business Analyst Carmina Symaco, Business Applications Specialist Dainty Matundan and Business Applications Specialist team Lead Mark Joseph Oxina were awarded the Top KPI Performance Award for consistently hitting — and surpassing — their monthly key performance indicators (KPIs).
The exceptional work done by the team who built the custom solution for SG Fleet were also recognised with the Best Collaborative Project Award. Team members include Athar Abbas, Cristopher Joven, Emmanuel Genito Jr, James Masella, Kim Valerie Bacit, Mylene Ignacio, Shem Israel Sarcia, Bea Trixia Saducos, Elaine Bacod, Hatim Hussain, June Erroz Unida, Mark Anthony Mercado, Ravikumar Pasupuleti and John Rizaldo.
However, meeting yearly KPIs is just the bare minimum. More than just the raw figures, it's the culture of excellence fostered within Barhead that has been key to delivering outcomes for customers. The foundation of this culture is Barhead's five Core Values — Microsoft at our core, We have your back, Do the right thing, Bringing my A game and Applause. Barhead awarded employees who live the Core Values every day at work were recognised during its quarterly Town Hall.
Microsoft at our core

As a proud Microsoft partner that has won multiple awards on the global stage, Barhead maintains strong links to Microsoft and invests time in its partnerships. This year's winners of the Microsoft at our core award are Functional Consultant Erik Caraian and Business Applications Specialist John Joeric Romero, who both have shown exemplary use of Microsoft technology to build innovative solutions.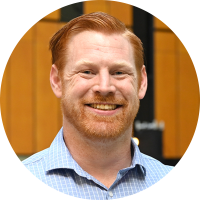 .
Erik Caraian, Functional Consultant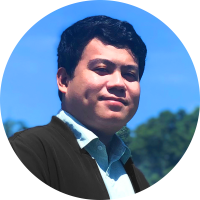 .
John Joeric Romero, Business Applications Specialist
We have your back
A partnership is a two-way street, and so is the collaboration process. To get the job done, consultants need to have each other's back. Barhead consultants are in the trench with each other together and know they need to have each other's back to deliver the best outcomes for customers. The employees who exemplified this core value best are Business Analyst Madz Litan and Mark Jason Sanje are not afraid to go above and beyond to help team members encountering challenges and, in doing so, ultimately helped get the job done.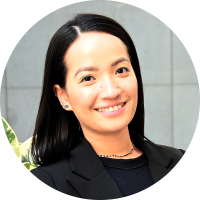 .
Madz Litan, Business Analyst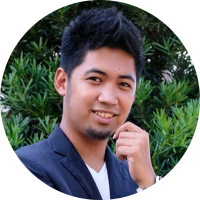 .
Mark Jason Sanje, Business Applications Specialist Team Lead
Do the right thing

Trust is integral to a productive partnership. To build and maintain trust with our customers, Barhead consultants always do the right thing by having honest conversations and doing what they say they will do. Solution Architect Umar Riaz and Business Analyst Angelica Guerrero live this core value every day at work, which is why they were chosen as the winners of the Do the Right Thing Award.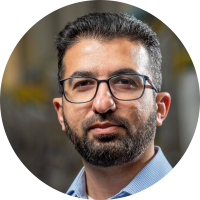 .
Umar Riaz, Solution Architect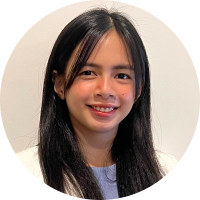 .
Angelica Guerrero, Business Analyst
Bringing my A game
Barhead consultants have the expertise to create innovative solutions and deliver outcomes for customers. But what sets them apart is the energy they bring to every conversation. Business Applications Specialist Elaine Bacod and GDC Business Applications Specialist Louie Gepana exemplify this with the creativity they bring to every challenge they face.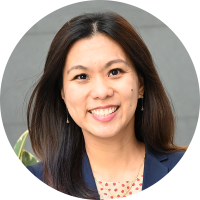 .
Elaine Bacod, Business Applications Specialist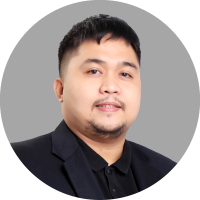 .
Louie Gepana, GDC Business Applications Specialist
Applause

A culture of excellence should also acknowledge the hard-earned successes of employees. At Barhead, the efforts and successes of employees are given recognition and celebrated with applause. The Applause value award is given to employees who played an integral role in some of the company's biggest wins. This year, the Applause award went to Senior Functional Consultant Ignatius Sudiro and GDC Business Application Specialist Monika Kristina Cabautan.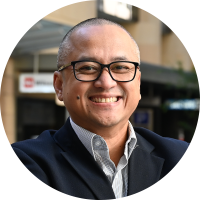 .
Ignatius Sudiro, Senior Functional Consultant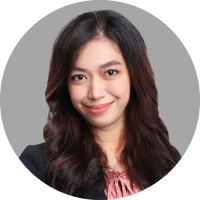 .
Monika Kristina Cabautan, GDC Business Application Specialist
Want to work with an award-winning Microsoft Partner?
Barhead is looking for talented and dedicated professionals to help us grow! If you want to work with the latest Microsoft solutions are looking for new opportunities, visit our website at https://barhead.com/careers/.