Business Central​
Quickstart Solution​s
Streamline operations across your small or medium-sized business with Business Central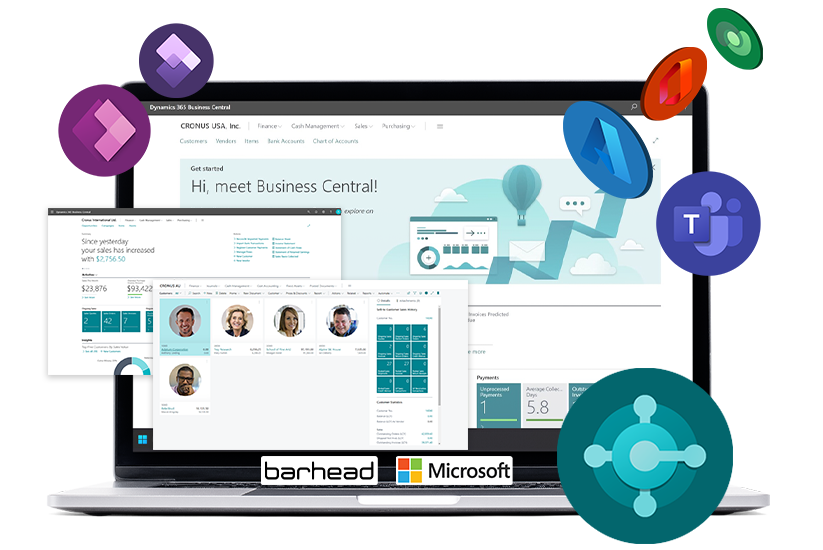 Microsoft Business Central is a comprehensive business management solution offered by Microsoft as part of its Dynamics 365 suite of applications. It is designed to connect various aspects of a small or medium-sized business, including sales, service, finance, and operations, enabling smarter work, faster adaptation, and improved performance.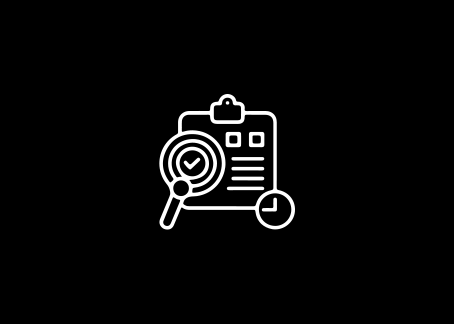 Upfront Planning
Streamlined processes that save time​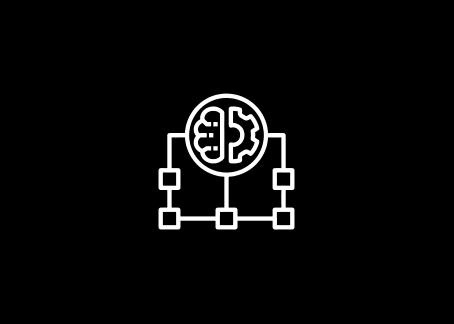 Governance Framework
Compliance made clear and concise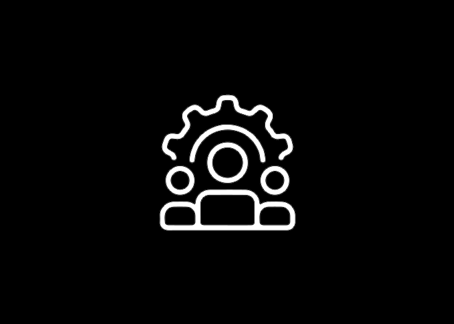 Change Management
Smoother transition and user adoption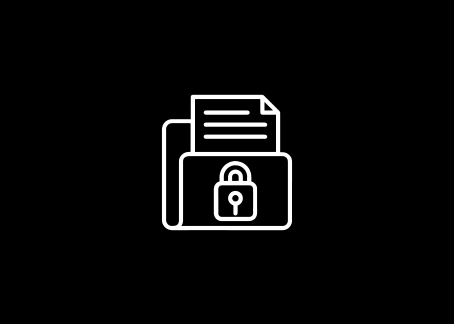 Data Strategy & Security Setup​
A head start on risk management

Core
AUD 30,000
.
2 weeks
User security management & review

Issue & application defect resolutions (Break-fix and incident management)

Intelligent
AUD 175,000
.
8 – 12 weeks
Environment management, including regular refreshes

User security management & review

Issue & application defect resolutions (Break-fix and incident management)

Training for your team to enable you with ongoing skills to create segments, emails, SMS messgaes and automated personalised journeys

Minor enhancements and improvement activities, inclusive of testing & development
Environment management, including regular refreshes

User security management & review

Issue & application defect resolution (Break-fix and incident management)

Regular communication of upcoming upgrades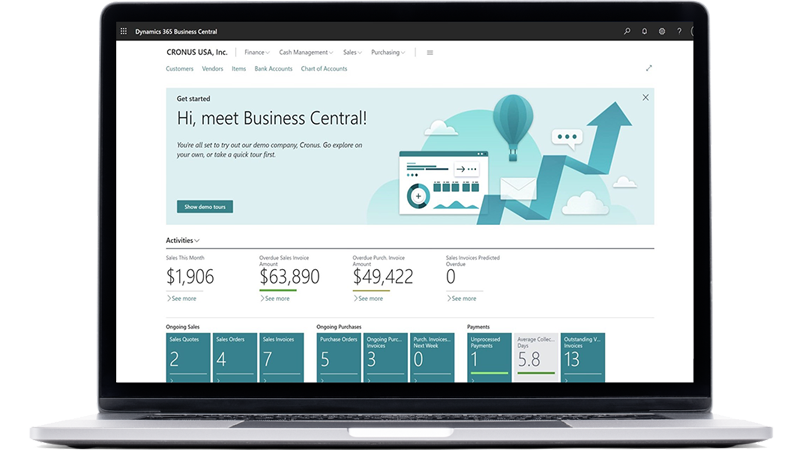 Work smarter and faster
Start your analytics journey with Dynamics 365 Business Central
Get insights within the flow of business

Automate workflows and processes

Accelerate product introductions using AI

Connect your data with Microsoft 365
Activate financial and business insights
Take control of financial data

Easily synchronise company records and data

Maximise financial visibility

Accelerate financial closing and reporting

Make more profitable financial decisions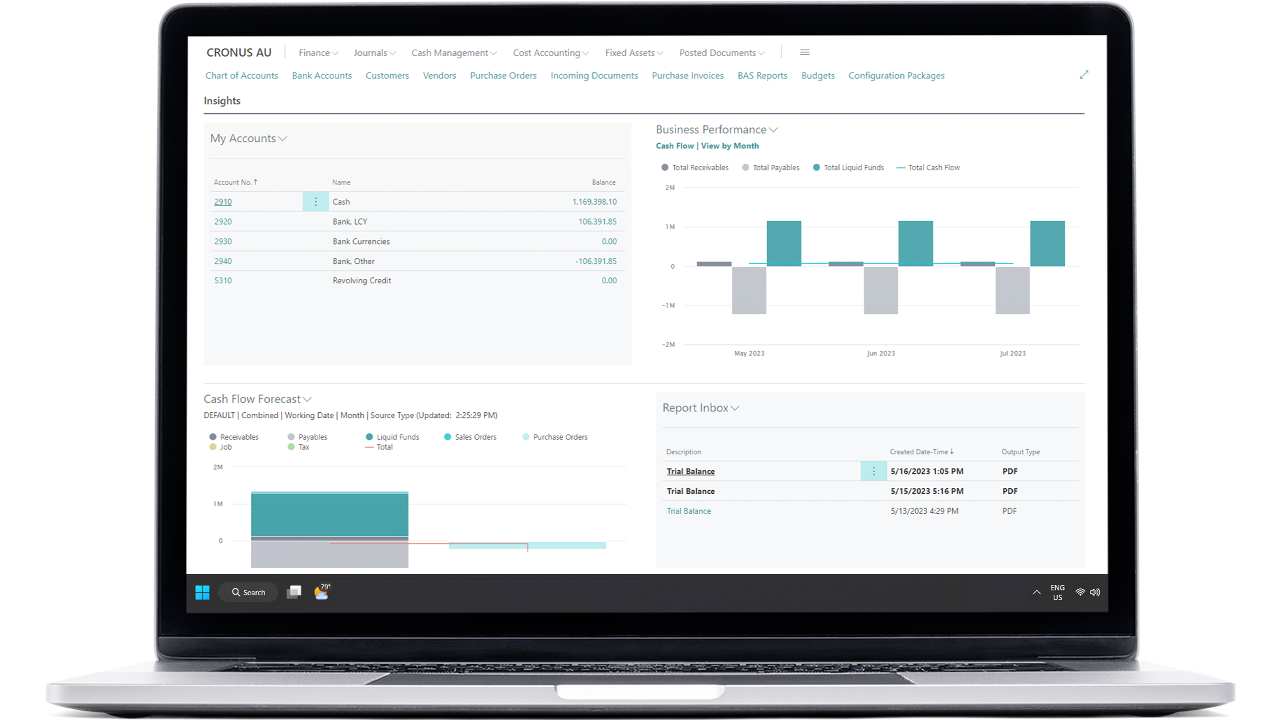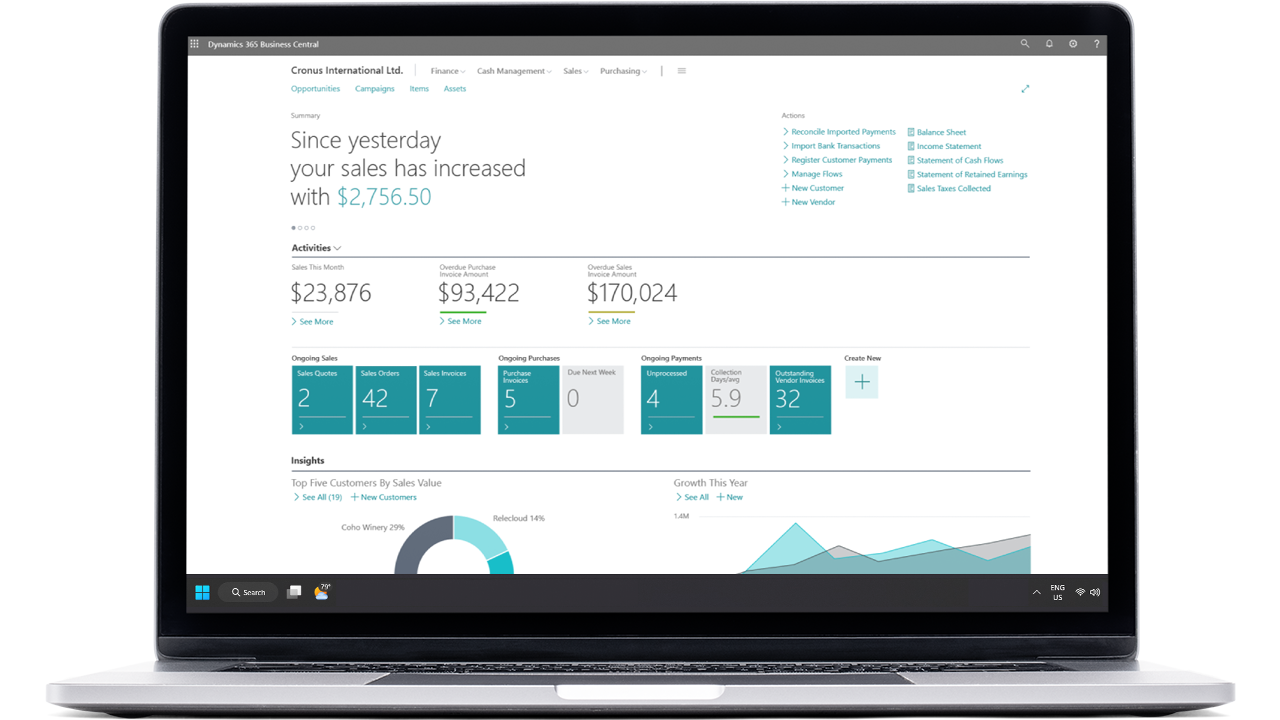 Accelerate sales processes
Prioritise leads based on revenue potential

Offer flexible pricing and discounting

Deliver on promised customer outcomes

Improve cash management

Enhance the customer experience

Seamlessly connect with Shopify
Drive supply chain optimisation
Improve supplier engagement

Get a holistic view of your stock

Predict stock replenishment

Finetune your stock tracking